

Working time
| | |
| --- | --- |
| WEEK DAYS: |  07:00 – 20:00 |
| SATURDAY: |  08:00 – 18:00 |
| SUNDAY: | 08:00 – 18:00 |
Best Moving Company London


Best Moving Companies London,Your Trusted, Reliable Best Packing & Moving Company in London. Friendly, Family Run Business, Contact Us Today to Explore the Options
The Best Man and Van Removals Services London
Hire the Best Local Removals Service – Save Time and Money
TIPS ON HOW TO FIND A GOOD REMOVAL COMPANY
helpful tips to get a good move…
What is the Number 1: One Reason People Move? One of the common reason for people to move is to get a better house than the one they have now
Moving is up on the top 5 of the most stressful things that could happen to a person just behind divorce and the death of a loved one. Best Moving Company London, It doesn't have to be as bad as everyone makes it out to be though and if you can find the right removal company you can cut your stress in half.  Now finding the best of the best can be a long process but if you do your work ahead of time you can be sure to get exactly who you want when you want them.  Some of the best tips that can be given are the ones that I used when I moved and they are in no particular order as follows.
How to Choose the Best Removal Company for your House Move Out
What Should I be Looking for in a The Best House Mover in London?
Check Their Ratings – Trusting people who have used a service before is hands down the best way that you can really find out just how well or how bad someone is doing.  A good removal company uses word of mouth mostly for their advertising and this means if they are doing a good job then it will be plastered all over the internet.  You will be able to see right away by other people's experiences with the company. 
Check their Insurance – A Best Moving Company London will have plenty of insurance for not only their trucks and drivers but also for all of your personal items that they will be transporting to their destination.  Asking about their insurance policies will help you also to find out if they cover everything or if you need to actually arrange to have extra coverage.  Most best moving companies near me will have in house insurance for a good price and you won't have to have outside coverage.
Payment Options – If the removal companies that you've been dealing with ask for only cash in hand payment or a very large cash deposit aren't companies that you want to work with.  The more payment options that the company offers you the better off they are going to be. Reputable removal companies should be able to take everything from credit cards, checks and even some still might even be able to take electronic payments as well things like Paypal.
Uniforms – A Best Moving Company London will have their workers uniformed so that the general public can identify them.  This is very helpful for people who need to get parking permits at the home and can show who they work for immediately.
Packing and Extras – Best Removal Companies in London, will offer free packing boxes that they will then pack themselves. How to choose the best removals company – 

This will save you a good deal of money if you do not need to buy the boxes yourself.  You should also find out if they do things like de-plumbing dishwashers or washers and driers as well. 

These are really important questions especially if you are taking all of the appliances from your home.  If your fridge gives water and ice and needs to make sure they are capped off so that no leakage takes place during the move.
Best London Removals – Professional moving service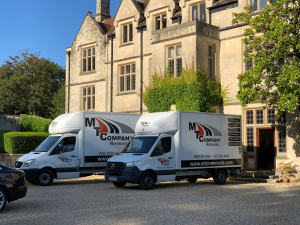 Best Moving Company London
Moving to another house or office can be an exciting and rather busy period in your life. Finding the Best Moving Company in London which has a good prices can be somewhat of a hassle! At this Website: mtcremovals.com/ makes this easy for you. All you have to do is go through a few simple steps to request free quotations from our Furniture Removals Specialist in London. Let us help you MOVE … It will only take a few minutes!
MTC Best London Removals – We are a fast growing removal company based in East London, UK, who have set ourselves a very high standard of quality work. We carry out small moves or large moves to an excellent standard. We also carry out packing's of all your contents from sofas to China. All our friendly staff have at least 2 years experience in the removal business. So if it is experience you want, you need look no further as our company will cover your needs and help.
All of our drivers and movers go through excellent and thorough training by our qualified and experienced trainers so we can provide you with a fast, organized, hassle- free and damage- free service.
MTC Best Moving Company in London , are proud to say that 75% of our business come from recommendations and repeat customers. With our fully trained relocation staff on hand to assist you at any time, you, the customer, can be rest assured that you will receive assistance.
Professional Movers for Professional People! Friendly, Family Run Business
We Provide Professional House & Office Removals Service for Those Moving in the UK
Are you Looking for The Best Removal Companies in London?
What are some highly rated businesses for movers in London, United Kingdom?
Who can Recommend a Good Removal Company in London?
Best Local Movers near me
Reputable local movers in London, Highly Professional – Our team members are part of the family. We pride ourselves on giving you top quality service with: integrity, honesty, efficiency and politeness. We employ strict quality control over all aspects of removals in London, including recruitment. 
We can provide expert service, including dissembling / assembling furniture, protecting fragile items and packing everything into containerised storage. If we do the packing, we inventory all items. We can do all, part or none of the packing. If we can make an inspection, we'll provide a fixed price quote. Otherwise we'll charge at our standard hourly rate.
When you want help with relocation in London, we are the number one choice for you. Why not give us a call on 0800 294 0566 and see what we can do for you.
Email using the enquiry form provided on the Contact Us page of this website, and we'll get straight back to you.
If you're moving house in London, then consult the professionals at MTC London Removals Company
Best House Moving Companies London
We have been established for a number of years and have a history of satisfied customers. 
We are a Family run business established in 2010. In that time we have worked long and hard in order to build and maintain a known and respected name within the industry. 
Personal services from family owner. We have built an impressive reputation over the years and our customers remain continually satisfied, past and present. 
If you are looking for a hard working and reliable team you have come to the right place. We work hard to maintain customer satisfaction. For more information on the services we provide then please do not hesitate to contact us via the contacts page, one of our friendly staff will be happy to help. 
Find a Good Removal Company in London
We can help you with the removals as our removal firm specialises in complex business and private removalsMTC London Removals we offer good prices and very good services. 
Starting with staff, they are helpful and friendly. Also we do excellent professional packing and moving company with strong boxes and a special pack for fragile stuff. 
We are always on time….
We have the knowledge, experienced staff so that we can effectively carry out your property wherever you like. We work so as not to betray your trust because removals are our passion.  We combine business with pleasure. 
Stress Free Removals
If so far your move is associated with effort, stress and fatigue, it is time to change that. The new flat is a new stage in your life and the move should be a joyful and pleasant event. You do not have to worry any longer about family heirlooms, home appliances or your favourite furniture. We know how much material and sentimental value have this things for you. That is why we give you the possibility to enjoy them intact in the new place. 
Priority and Service
MTC Removals provides reliable services for abroad removals, transportation and relocation. Are you looking for someone you can trust and entrust your property during a removal or transportation? Instead of caring about our image, we really care about you, our Customers. 
We can tailor our services to suit your requirements and your budget – whether you're going from a house share to your first flat, or you have a large family establishment or business to relocate.
Best Removal Company in London – MTC Removals 
Our experience offering help with relocation companies based in london has taught us to listen to all the details of your move, including any storage requirements, so we can give you a verbal estimate. We will then visit you and make an inspection, so that we can assess the job more accurately and prepare our team. You pay a deposit and we issue a written, signed quote confirming all details about your move.
Best Moving Company London
If the job is at short notice, we'll do our best to quote you an accurate price against the information you give us. best removal companies near me, However, without making an inspection, we can't be 100% sure how long your move will take, with this in mind; we will charge you at an hourly rate. 
Final Thoughts:
MTC Best Removal Companies in London is a moving company excelling day and night in the field and winning the hearts of hundreds through our impressive and astounding performance. Providing high-end services in budget-friendly pricing, we are unmatched and isolated from our competitors. Operating through our website, we are just a few clicks away, ready to rescue you from the drowning exhaustion of moving and removing!
We rise by lifting others! So what are you waiting for? Go book MTC Removals, best removals company near me right now

 

to enjoy a peaceful and serene experience of moving and enjoying new beginnings.
#Londonbestremovalscompanies,  #findagoodremovalcompany, #removalsquotes, #movingcompanies,#londonremovals