Hand over your Central London moving project to MTC Removals Company.
Moving from one home to another is never an easy thing to do. You will never be able to handle the tough process of moving on your own. Therefore, you will need to get in touch with a reputed Central London moving company. The decision you take to hire a reputed moving company such as MTC Central London Removals Company  is an excellent investment that you could do. It will help you to save both time as well as money in the long run.
To get started, you can call MTC Central London Removals  now and ask for a free estimate. You will be provided with the estimate instantly over the phone. Then you can allocate the budget and focus on the other aspects of moving.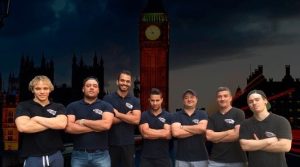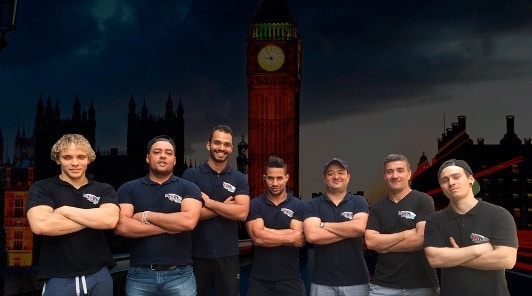 You are also encouraged to contact a man and van Central London in advance of your moving date. When you are moving out, you need to start packing early as much as possible. It includes selecting the Central London Removal Company as well. When you are busy with work, you don't have a clear understanding on how time flies. To overcome the last minute frustration, you can simply get ready for the moving process few months ahead. Then you will have enough time to plan the things.
As a result, you will never regret when you are going through the last minute frustration. If you can find a reputed central London removals company  during the initial stages of your move, you will be able to receive an excellent assistance throughout the entire process. In other words, you will be able to overcome the hassle associated with the move because you will be provided with directions on what you should do and what you should not do.
You are using cardboard boxes to hold all the items at the time of moving. Therefore, you should have the ability to trust the boxes that carry all your important and precious belongings. That's why you need to invest money on the best quality boxes on the very first place.
Central London Removals Company | Best Rates , Trusted Service
If you figure out that the boxes are not reliable at the end of packing process, you will not be able to throw them away and get new boxes. It would be a pain to you. To avoid the pain associated with such situations, you can purchase high quality boxes and use from the very first day you start packing. If you cannot find boxes needed for packing, all you need to do is to get in touch with your moving company. The boxes provided by removal companies central London can definitely help you with packing all your belongings without much hassle.
Before you bring in the belongings to the new home, you can think about cleaning it. Removal Firms South West London ,  At the time of packing, it would be a good idea to allocate a couple of days in order to clean the new home. When there are no items, you will find it as an easy task to complete the cleaning process. It will assist you to get the job done within a short period of time as well. You never want to settle down in a home that has dust settled for decades. Therefore, you can clean at the right time to save your time and effort. Since you have found one of the best moving companies in central London to take care of moving, you will be able to find enough time to clean the house. Therefore, you will not have to deal with the frustration associated with an over packed schedule. This will flow smoothly along with the help of Central London Removal Company and you will enjoy what you are doing.
Central London Man and Van Company | Everything Handle with Care
When you have appropriate labels on all the boxes that you pack, you will be able to identify them easily at the time of unpacking. Usually the removal firms central London provides labels needed. You just need to request for the labels, write down the names and paste on your boxes. When you want to unpack the most essential items, you don't need to open each and every box to see what's inside. Instead, you can simply read the label and open the right box at the very first attempt. This will help you to save a considerable amount of time during the unpacking process.
Before you pack the belongings inside the cardboard boxes, you should go ahead and purchase multi-task packers. They are in a position to help you save a lot of space while you are shipping items. For example, you will be able to pack many different items in a multi-task packer and this can assist you to minimise the space that you utilise for packing. It can deliver a painless moving experience at the end of the day as well. Central London Removals Company can tell you where you can purchase multi packers. Or else, they will even provide you with what is needed.
Central London Removals  | Fast, Reliable & Affordable
In addition to labelling boxes, you can go ahead and number them accordingly as well. You need to be careful to number the boxes according to the priority. Then you will be able to overcome a headache during the unpacking process. Even though Central London Removal Company provides you an excellent assistance with moving, you will not be able to enjoy it because of the frustration you have to go through at the time of unpacking. Hence, you need to make sure that you don't end up with such a situation.
To make the life easy when carrying boxes, you can go ahead and cut holes on the sides of them. For example, imagine the frustration you have to go through in order to bend and pick up a box. You can do it with minimum hassle when you have cut holes on the sides.
Now you have a clear understanding on how to experience a painless moving process and the benefits you can receive from Central London Removals Company. As a bonus tip, you should remember that it is a good idea to contact a reliable moving company such as Royal Moving Company. Then you will be able to get an additional helping hand.
Customers are our prime focus! 
Our company is dubbed as the most customer-focused London removals company. This is because we follow a rigid set of rules and regulations to offer our clients with a stress-free high-quality service.   
We Offer Professional Man and Van London Services 
Our experienced and knowledgeable professionals make our services distinctive. When it comes to Man and Van Central London services, they know how to handle all sorts of valuable, heavy and fragile items. Our team is equipped with right men to handle the job. This is why we offer unbeatable Man and Van Central London services across London. 
Why Us? 
If you don't know where to take a start from, MTC Removals Central London experts are just a call away, and we will be at your doorstep to take burden off from your shoulders. Don't entrust just any London removals company. For a quick relocation, schedule the booking. Get a free quote today. 
Contact Us
"true"]
[/column_1] [/column]


Working time
| | |
| --- | --- |
| WEEK DAYS: | 07:00 – 22:00 |
| SATURDAY: | 08:00 – 18:00 |
| SUNDAY: | 08:00 – 18:00 |
From the moment you will hire our Chelsea Removals Services to the time of their goodbye will surely an enjoyable pleasant time period along with our well-mannered staff. Our workers will take care of your work and will make you feel proud choosing our Removals Company Chelsea because customer satisfaction is what we offer. For further details or if you have any queries fell free to contact us.0800 294 0566 | 079 0824 7249 | 020 3239 9462 | info@mtcremovals.com