Get a Free Instant Quote in less than 5 Minutes


The Leading Man & Van Removals Service in Putney SW15, London
Who said MTC Removals doesn't provide their services in SW15? We surely do! Now serving and providing Putney removal services to and from SW15, so you can now rely on us fully to help you make the move. 
It doesn't matter if you are planning to move out of Putney SW15, or somewhere in SW15. Putney Removals Services are now available to you through MTC Removals, a moving company that has thought of your moving needs before you even know them and provides the right resources to fulfil them!
Movers and Packers in Putney SW15 London - MTC Removals
Putney Removals Company – MTC Removals 
Putney Removals Services: The Services For You!
What do we offer? The question is what can't we do? Our services are tailor-made according to your needs, how? Let's find out! 
MTC Removals, extend all their services to the people living in SW15 Putney, which includes all of the following. 
Home Removal Services in Putney
Office Removal Services SW15
Man and Van Services SW15
Disposal Putney Removals Services

 

Movers & Packers Company Putney
Home Clearing Services Putney
Office Clearing Services in Putney SW15
Hiring Crates in SW15
All these services are designed while keeping you and your needs in mind! Choosing the right services means you are opting for a company who has been in the market for a very long time. They have the expertise, the right team to work with, and the best rates in the market. That's MTC Putney Removal Services for you! 
Home removals and office removals are now made easier in SW15 with MTC Removals. It isn't just that but through our man and van services, your items are boxed and carried with protection and care. The items are then kept in the van, and transported to the decided location. You can also hire crates that can carry all your attic and basement items with ease and convenience to the new home. 
Man and Van Putney
They can be carried out and kept in your new home's attic and basement with ease! If you are worried your items may break down or get damaged then the Insurance Services that we provide ensures your damaged and broken items are dealt with and you are fully compensated. That's how resourceful MTC London Removals Company Putney Removals Services are!
Tips That Make Your Putney Removals Uncomplicated: Expert Advice
Being the expert in the market and knowing the market for a long period of time, it's true that we have shifted multiple homes and since we have seen all the problems we know the solutions to all of them. These tips need to be followed for a seamless move!
Decluttering Unnecessary Items:
Decluttering your home is a great way to make the moving process more manageable. Here are some tips on how to declutter your home for a smoother transition.Some of the ways you can declutter your home by cleaning out any unnecessary items and donating or disposing of them. If you don't want to dispose of certain items, organise them so they can be moved easily during the move.
Donate any items that you don't need for sentimental reasons, such as clothes and books. Get rid of anything that you don't need anymore by donating it to charity or selling it online.
Book a Parking Space:
It's never too late to start preparing. If your move is a long one or you're planning on moving with a large group of people, plan ahead by booking a parking space in advance so that you won't have to worry about finding one when it's time for your move. If you are using a professional mover, make sure that they know you have a space for them to move your items. This will not just be convenient for the movers but also be helpful as your items won't get damaged during transit. 
Cleaning Your Old Space:
Moving can be an emotionally fraught experience, but with a little preparation it will go more smoothly. It doesn't matter if you are selling your old home or buying a new home, it's imperative that you clean your home. Clean out all the cob webs, wipe out your bathrooms and windows. Incase of rentals, you can make sure to leave your home clean to make your landlord content and happy. In another case, you might be planning to sell your home to someone and by cleaning it you can easily impact your home sale and lock a buyer swiftly. 
Putney Removals Service – The Perfect Removal Service in SW15 Putney Removals Services SW15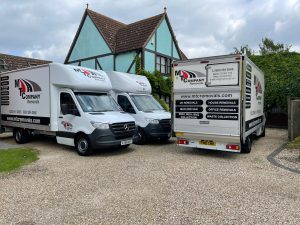 Looking for a Putney-based Removals Company in SW15
How Can You Hire Putney Removals Company?
To have us onboard you can use the following methods and get in touch with a customer representative at MTC Removals for SW15 moves. How? Follow the following methods.
We offer the facility of free quotation for all our services, which means that you can get a rate prior to moving to your new home. For all the services that we offer, you can get a price for all of them by mentioning all the details that you need. Want a man and service as well as a packing service? Get a price!
Don't want to avail the online service? And want to get in touch with a customer representative at MTC LondonRemovals Company for SW15 Putney Removal Services. Use our number and call us at 02038118380, or leave a message on Whatsapp at 07908 247249 to get your queries answered.
Emailing us at info@mtcremovals.com is another way to reach out to us! You will surely get a swift reply.
So what are you waiting for? Putney Removals Services are here for your rescue!
https://en.wikipedia.org/wiki/Putney