MTC London Removals Company 
Anything that requires a London Removals Company We specialise in removals throughout London the UK.
Today we are moving over 50 homes and offices every week We believe our hard working approach truly sets us apart from our competitors.
Whether Its Your Office Or Your Home, Near Or Far – We Can Move You Smoothly! 
By making MTC Removals your choice of London Removals company ensures that our decades of experience combined with our friendly, professional approach to all of our customers will give you total peace of mind at a time that can be extremely stressful…
Experienced London Removals Company 100% Positive Feedback
Moving is a tough choice for many people. One of the key facts to reduce the stress associated with moving is hiring a London removal company that possesses professionalism and adequate amount of industry experience. If not, you will probably be ended up in a complex situation. Having understood the demand exists in the industry for a professional removal company, We have established our company with the help of highly qualified and experienced professionals.
Man and Van London – Competitive Hourly Rates. London-wide Coverage.
Thinking to move house within London, UK ? Looking for a reliable and experienced London removals company ?
We are MTC London Removals Company based in London, United Kingdom, which over the years has gained a huge experience in moving and relocation's services throughout the London. With a team of dedicated professional house movers, We specialise in removals of large or small house, offices, warehouse or factory. At MTC London Removals , we understand that moving home can be a traumatic task for you. The costs, the upheaval, and the struggle required make it all exhausting for many involved. This is why we are here to help you throughout the process.
Avail our top-notch Man and Van London Services 
We have been serving our clients for years. Until now, We have provided our relocating services for more than 50 houses and offices. What sets us apart from our competitors is our dedication towards work. We take pride in exceeding customer's expectation and offer a friendly, Professional approach while relocating. Our team ensures your belongings are handled with care and your move takes place smoothly. When you choose our Man and Van London services, we assure that everything will go smoothly, the same way you expected. Whether you need to move entire house, office or just a few fragile items, we can do it all.
Why we are special 
We have set out motives to be the most customer oriented London Removals Company. We have strict codes of conduct in order to provide our clients a fully professional, hassle free service. Our main intention is to help our valuable clients to feel less anxiety and take their worries away with our supreme quality service.
Based in London, we have already served a large number of customers of various scales and assisted all of them to experience a stress free moving.
Comprehensive insurance coverage 
No matter what the scale of the job, we are ready to provide the maximum protection to your belongings during the move. All the house moving services we offer are empowered with comprehensive insurance coverage for the delight of our clients. Because of this comprehensive assurance, your precious belongings will be perfectly safe with us .Call us now and Get your Free Quote Today! 0800 294 0566 | 079 0824 7249 | 020 3811 8380  | info@mtcremovals.com










—

Stephanie Maxwell

Great services thanks guys very competitive prices and the services and care was great realiable and kept me informed throughtout the whole process . i would have no problem recommending these guys and I certainly not hesitate to use them again in the future










—

Jim and sonia, Norwich

The van you provided for our removal was beautiful and clean. you did a great job and the driver was very friendly. Thank you again for helping to make our removal.










—

Ross Peet, Director, peppercorp.com

An big thanks to Carlos and his team who worked tirelessly throughout a long day to help us move our offices. They contended with heavy furniture, London traffic and more boxes than I cared to count in a friendly and efficient manner, all at a very reasonable price. I'd highly recommend their expertise to anyone looking for a removal company.










—

John, Chelsea-London

I have had so many bad moving experiences in the past. I was so pleased when everything went well right from the beginning with your company.










—

Peter Grant Peterkin

This was a great service that Carlos provided; the quote was good value, he confirmed the arrangement by text, and warned us that he was held up in rush hour traffic en route to the collection. The removals by 2 men was done quickly, efficiently, with no damage, and with a good sense of humour. We could not have been more pleased with a team that were really keen to provide a good service. Use them and you will have no worries. If the need arises, we will certainly try and get Carlos' help.
We used MTC Removals for our apartment move a couple of weeks ago, and it was by *far* our best moving experience to date. Our movers Thiago, Abner, and Ailton were brilliant: punctual, polite,

...

efficient, and took superb care of all our stuff. They made our move seamless and straightforward. We'll definitely use MTC again! Thanks guys 🙂

read more

John Aslanides
11:19 24 Jan 21
MTC Removals did an excellent job!Their team were very professional, efficient and they communicated well during the move (between London and Hull). My goods were placed into storage and the

...

removal team took the trouble to send me a photograph of the end result, as I was unable to be present.The manager, Carlos, takes a personal interest in his customers and "goes the extra mile" to ensure their satisfaction.I would highly recommend this company!

read more

Fraser Black
09:53 07 Jan 21
MTC were incredibly good - we've used them twice now to remove items from our rented flat into storage to prepare for our permanent home move. We will use them again for our final home move. They

...

show up on time, work efficiently with a cheerful attitude and lots of patience. We even asked them to move a desk to a temporary flat and when we found out the lift wasn't big enough they walked up ten floors with a cheerful attitude and sense of humor. Phenomenal company - they really care about making a good impression. They carefully wrapped our goods, disassembled huge beds, took down furniture and objects drilled into walls, stacked everything into our storage unit to optimise the use of space. Thank you team for a wonderful job!

read more

Fayruz Abdulhadi
09:21 31 Dec 20

Richard Scott
14:03 26 Dec 20
I booked MTC less than a week before our move as the one we booked with let us down! Communication and service was good, one of their movers even made up our beds! Would definitely recommend.


Greg Burnell
08:34 12 Dec 20
Top class! Arrived 20 minutes ahead of schedule, were extremely polite, friendly & very careful. Dealt with a complex move which included two source locations, overnight storage and arrived at

...

target house, 100's of miles away, 2 hours before we got the keys and waited patiently. Turned a potentially very stressful move into an enjoyable one. Don't even hesitate! Would not hesitate to use them again.

read more

Robert Barrow
21:00 10 Dec 20
Great service - hard working, and on time. We used these guys last week and they worked non stop all day. Thanks again.

Andrew Tam
16:54 07 Dec 20
Great service. Very professional and friendly. Highly recommend. Thank for helping to make my move easy 😊

Shannon Griffin
17:48 06 Dec 20
brilliant company! The staff that was sent to me was great with my clients helpful thought out of the box great team!!!

brad matthews
13:16 03 Dec 20

Rebecca Upsher
18:16 17 Nov 20
Once again we had a smooth and professional move with MTC today. It was a relief to find a company that really work hard for your money and it made our move day enjoyable and stress-free. This is the

...

second time we have used them and we will definitely recommend to family and friends.They turned up on time (actually early), were really quick, careful and respectful to our personal belongings. Also, they went over and above our expectations by assembling our bed. Very impressed MTC!

read more

Katie Bolger
21:59 31 Oct 20
Lucas and Pedro were great, prompt and used their wits to move a difficult bed, thank you!

A very big thanks to Carlos and his team, I was really impressed with the service from start to finish. Carlos was very accommodating and willing to go the extra mile which most companies don't

...

accommodate. Everyone was very responsive and professional, they played well as a team, they made what could have been a very stressful day very smooth and easy. I would highly recommend them and would use them again.

read more

Jasvinder Sekhon
15:03 31 Oct 20

Tracey Gayle
05:47 31 Oct 20
MTC and the team could not have been more friendly, polite and careful, From when I photographed the side of the van, to on phone service to the moving day. The efficiency of the team was brilliant.

...

I have moved more times than I care to remember from city to city and around. MTC proved to be the one of the best.Highly recommened.

read more

It was our first time doing a move this big (from South to East London, with some furniture rather than just clothes and knick knacks). We were stressing all the way up to the big day, but these guys

...

made it SO EASY! Great value, great service, cannot recommend them enough! Looking back, we probably should have done less prior to the move (i.e. let them dismantle and pack for us). We estimated 5 hours for the whole move, but it only took them slightly under 3!

read more

Jasmine Tan
10:21 12 Oct 20

Carole Staines
11:44 06 Oct 20
The gentleman from MTC were fantastic with my move. With over 25 heavy containers, multiple white goods and a sofa bed. The latter they dismantled for transport and put back together at the

...

destination all inside of 3 hours.Very helpful, great attitude, made the move run like clock work.Would definitely use again.

read more

MTV removers were absolutely amazing! Moving house is stressful but MTV removers were so friendly kind patient and as such removed all the stress and hassle! The moment they stepped in the house,

...

they transferred all the boxes and suitcases without any hassle at all and did everything so quickly! They were very patient and willingly waited for us to arrive which was very much appreciated!! Things that were dismantled such as a garden swing were fixed and made again when transferred into the new house which was so helpful! They placed all the boxes with utter care and gentleness and furniture was handled very well. The staff were all so friendly and were so active! They certainly made us feel at ease and I would reccomend this company to anyone and everyone who is moving! Couldn't have asked for more nicer and patient people! Thank you so so much and all the best! 😀

read more

I would like to say a huge thank you to Carlos and his amazing 5 Star team . The best removal company in London . From the start of the process , from giving a price quote , to the completion of the

...

removal is PAR EXCELLENT EXCEPTIONAL QUALITY OF SERVICE , I had to keep changing my dates due to my Buyers delays but Carlos was always very patient and understanding .He always answered and managed to change my dates With complete politeness . Carlos and his team when they arrived took away all the stress from my moving I was moving out of London after 25 years but Carlos and his team made this move effortless and smooth as possible .i arrived 1.5 hours late at the property , due to certain unforeseen circumstances but Carlos and his team waited patiently for me . Every thing was kept in The rooms as requested by me .Carlos has a truly magnificent team . I have moved in the past in London before few times and used various companies but so far MTC LONDON REMOVALS COMPANY IS TRULY THE BEST , EFFICIENT, PUNCTUAL , QUALITY CUSTOMER CARE , FRIENDLY , UNDERSTANDING , GREAT VALUE AND AN AMAZING FANTASTIC TEAM . I am lost for words as I had the most stressful move due to personal circumstances but the fantastic 10 star quality service of Carlos and his team made me believe in the tough times around me that exceptional and kind people exist. Carlos and his team arrived on time and after everything was loaded one of the team members came to ask me to recheck if I needed anything more to be loaded or if I had forgotten to request . It's these small personal things that made me give and recommend MTC REMOVAL COMPANY 10 STARS ⭐️

read more

Matthew Hamburg
09:09 15 Sep 20
I very rarely leave reviews but MTC were excellent. From the beginning where I asked for a quote they were responsive and professional and quoted much less than other companies for our move out of

...

London. On the day I had a call 5 minutes before the agreed time from our movers to say they were outside and ready to go. They moved all our items with care and packed really well into the van and then arrived at our new property just after we did. Everything was unpacked super quickly and carefully. At the end we paid exactly what we were quoted, no nasty surprises. Couldn't recommend MTC more!

read more

Francesca Ridley
19:52 11 Sep 20
Thanks to Carlos and his team my move went really smoothly. Super responsive and professional and competitive hourly rates. Thanks again for making it a less stressful experience

MTC were superb from start to finish.Moving can be stressful but this firm make things straight forward.We moved from South Hackney to East Ham and everything was made easier by this brilliant

...

firm .Highly recommended.

read more

Cool Hand Luke
20:40 25 Aug 20
Very fast and quick removal service, well organised and did the job great! They also fixed the wardrobe perfectly

samaya amin
12:27 07 Aug 20
I have used Carlos and his team for a number of jobs (removals, warehouse disposals, everything related to flat check-out, etc.) and I honestly do not have enough words to describe how pleased I

...

am.They are VERY professional, get the job done, no fuss at all and they always accommodate for requests or specifications.I have lived in a number of continents over the years but this is by far the best service of its kind and we are lucky to have them in London!!!

read more

Antonios Georgiadis
10:09 23 Jul 20
I would like to say a big thank you to all at MTC Removal Company! I have been very impressed with the service I have received during what could have been a very stressful day. You all made it stress

...

free with your professional and friendly attitude. Highly recommended.

read more

Frances Xie
09:35 08 Jul 20
The most professional team with a can do attitude. Highly recommended.


Vitalijus Budrevicius
11:03 21 May 20
I would like to thank you Carlos & team for the amazing job you did today. Very professional company!Daniela

Dana Fenesan
17:36 26 Mar 20
We moved house several times over the years and this company is by far the best!! Superb service and incredible group of people who are genuinely nice and helpful. Carlos, Soraia, and Juan were

...

amazing!

read more

Sarmed Sami
12:56 18 Mar 20
MTC came in to sort our office change around. They were prompt, very professional, helpful and a calm voice in my storm. Are hoping to use them in our full office move in a few years time. Would

...

thoroughly recommend.

read more

Laura McLellan
15:42 30 Jan 20
Great Job, Friendly Team. Moved my furniture and even dismantled my cubord.

shuhel miah
02:37 29 Jan 20
Extremely professional and punctual.Many thanks to the guys , I would definitely use this removal company again ...

Soraia Torres
11:47 28 Jan 20

VAN on the MOVE House Removals services
16:33 05 Nov 19
MTC are by far the best company I have used for a move in central London! (I have moved 5 times)My flat had 4 flights of stairs with no lift and finding parking was really difficult. The guys from

...

MTC solved it all! They came on time ensuring that they found a good parking spot and worked hard and efficiently! They finished the job 30 minutes earlier than what I was hoping. They treated my stuff with utmost respect.Thiago, Mayron and Ruan, thank you for all your help and thanks Carlos for the effective co-ordination.

read more

Ioannis Ierides
11:53 10 Sep 19

Anna Szerszeń
09:11 07 Sep 19
very well organized company and excellent service. Highly suggested.

Domenico Pallucci
08:52 06 Sep 19
Excellent service at a decent price. The men arrived early and were quick but careful with handling furniture. I would recommend to friends and family.

Carlos, Ailton and Magno were really kind and of great help. Amazing service!!!!

SONAL RAIKAR
09:52 01 Sep 19
Great and efficient service and extremelly focus on customer needs.

Hélio Pires
16:18 28 Aug 19
MTC Removals were fantastic. They arrived early, they worked very quickly (despite it being an incredibly hot day) and they were incredibly polite and professional. They made what could have been a

...

very stressful day very smooth and easy. We can't thank them enough. Would highly recommend.

read more

Georgie Britton
18:04 27 Aug 19
I booked MTC to help me with my house move during the heatwave. Although they were a little late arriving, the service was great. They confirmed when they were on their way. They were very friendly

...

people. They were careful with my belongings. Do you know that awkward feeling when you're standing around watching them move stuff and occasionally try to help? Well, they wouldn't let me lift a finger! Very professional service. I would highly recommend them.

read more

MTC removals are just Brilliant! We have been using their services for a number of years now and cannot recommend them enough. Carlos and his fantastic team are constantly receiving compliments for

...

the outstanding service and professionalism they provide to our clients.No job is too big or too small, little to non-existent notice is normally served which MTC are more than happy to accommodate. Soraia's attention to detail is next to none - big thank you to you and all the guys.10/10 to you and your team Carlos - Thank you for going the extra mile with each and every booking.

read more

Nabil Elghorri
09:18 16 Aug 19
Carlos and his team did a fantastic job.They arrived on time and handled everything with great care.The move was done in no time and they even gave me a lift to my new place. We played New Order on

...

the way and the truck was full of good vibes.Would definitely use them again.

read more

Tommaso Rota
13:23 14 Aug 19
These guys just moved me from my flat near Regent's Park to my new flat over near Battersea Park. They were on time, clean, and professional. I would recommend MTC in a heartbeat.

Robyn Lucas
05:44 12 Aug 19
Hi MTC Removals, Can't thank you guys enough for all their hard work. I will recommend you to everyone. Thank you!

Kat c. Lund
13:36 10 Aug 19
We've had our flat for a long time (almost 5 years) before we've come to the decision to move. The new place is way more convenient and better in every way but as I said, we've had our share of

...

moments in the old one, everything had its place and we were used to it. The inventory came up to be way bigger than expected and we hired movers. Some of the furniture had to be disassembled and then put back together in the new place. The job was a big one and I wasn't sure for how long were we going to need the movers. Then I called and agreed on a price and time frame with their agent.Chills went through my body when their van pulled up in the alley. I was still not emotionally and physically ready to part with the old flat filled with memories. The buzzing from the entrance reminded me that it was too late.The movers came in and started packing and getting everything down. They even tried to get their shoes off but I stopped them from being ridiculously nice and friendly (the place was already a mess) and they continued with the disassembling the master bed. I got really sad watching it being taken away and then the nightmare continued - they came back to take our favourite sofa! Apparently, the big things went in the van first.By the time the flat was cleared out, the depression had already regressed to the thrilling vibe of enthusiasm driven by the inevitable action of the movers. They were nice and handy and did everything by themselves. It was good that they were well-put and quite fit because there was a lot of stuff. The overall service was great and the best London removals company.Sorry about the melodrama but I still reminisce about our old place.

read more

Julian Parsons
18:58 09 Aug 19

Charlene Reborn
14:48 07 Aug 19
Really quick and efficient team of people. Super friendly and great communication. 10/10 would 100% use again.

Exceptional service from start to finish. Great communication, very professional, couldn't do enough to help. Really great guys to top it off. Thanks a lot!

Michael Bentley
13:57 02 Aug 19
Very professional timely service. All my things were transported with care for the duration and wrapped/secured well. They were also able to fit me in early at short notice which was highly

...

appreciated. Thank you Carlos and team!

read more

Rosalind Watson
22:24 31 Jul 19
Great service. Very punctual and reliable.Would definitely recommend

Laurinda Augusto
10:01 31 Jul 19
Such a fantastic experience with these lovely guys. I was feeling a little stressed at the prospect of moving house but it could not have gone better. They were available at quite short notice (just

...

one week ahead) and it was no problem even though it was school holidays. The guys were extremely punctual, very positive about the whole thing and bore sun, wind and rain with cheery faces. They were so careful with all the furniture and boxes, packing the van up carefully yet worked quickly. If I were moving again, I wouldn't hesitate to call on them. Thank you so much!

read more

Jemima Felton
17:12 30 Jul 19
Carlos and Team,Just Wow!Thank you so much for today, especially to Soraia and Mayron who went above and beyond to make our move as stress free as possible.You did all the hard work for me and I

...

just can't thank you enough.11/10 service!I would definitely recommend MTC RemovalsThanks all!

read more

Laurie Nurse
20:39 26 Jul 19

Sameja Patel
11:15 25 Jul 19
Great team! Excellent Service! Couldn't ask for more! You deserve more than 5 stars!Many Thanks MTC team!

Luisa Fernanda Perez
18:17 19 Jul 19
They really hard working people, and not wasting time at all. I will recommend to anybody who requires fast, and quick removal service.

Edmundas Mineikis
10:18 18 Jul 19
I am amazed how I was treated by the crew and besides being good people, they showed a lot of effort to do the removal as quickly and safest as possible.

Mayron Acoustic
21:37 16 Jul 19
Highly recommend MTC Removals. They turned up on time, collected a very large exercise bike then waited 45 mins (without complaining) at the drop-off before they could deliver. Carlos was very

...

helpful and professional.

read more

Peresha McKenzie
09:30 16 Jul 19
6/5 great service! Absolutely professional and no hassle during the removals. I asked them two days before the date of moving and they managed to get us a slot and did the work very diligently with

...

utmost care. I would highly recommend them for house removals.

read more

Shrut Patel
08:49 29 Jun 19
I hired MTC Removals on two occasion, the price was much less than other local removal firms. Carlos and the team have been excellent, fast, efficient and made the move stress-free . I would highly

...

recommend this to friends and families and most definitely use them again in the near future. Best Wishes.Abdul

read more

Abdul Muhed
11:03 29 Apr 19
Used this company for resent company relocation. Super professional and responsible. Arrived on time and although there was a couple of hiccups with loading bay (buildings fault) staff was patient

...

and caring. Would totally recommend.

read more

Alba Torres
16:20 09 Apr 19
We have hired Carlos and his team for our big move 2 weeks ago.If I could, I would give them more than 5 stars as they were absolutely amazing.Straight from the beginning, great communication and

...

more importantly the way they cared for our belongings was absolutely perfect.It's very stressful to move and they made it so much easier for us! I would absolutely recommend their services to anyone! Thanks again guys.

read more

Saša Jekler
15:30 14 Mar 19
My director was very happy with the move today the lads are so polite and helpful will surely recommend and use again! Thanks Carlos on behalf of Charlene!

Angela Greenford
16:07 05 Mar 19
MTC moved a very heavy and delicate machine for me and were extremely helpful and professional. I recommend them and would use them again.

Mike Kenny
11:14 05 Feb 19
Very professional and high quality operation from Carlos and team. Highly recommend them and would use again.

Such a brilliant company. Carlos total delight to deal with. Helped me out at very short notice and sent 2 really helpful men round to help with furniture removal. They were incredibly polite and

...

respectul and careful and made what was quite a stressful situation for me so much easier. Will use them again without hesitation and recommending them to everyone I know. Incredibly fair prices too. Thank you Carlos!!

read more

Alex Pasley-Tyler
10:34 21 Dec 18
I'm here to recommend Carlos (MTC Removals) and his team , This guys are really professional.They arrived on time very friendly and polite team.If you are moving house call MTC Removals...

Ailton Cardoso
13:21 14 Dec 18
Thanks MTC Removals great experience.. highly recommended

Leonardo Nazare
13:17 14 Dec 18
Carlos and his team turned what was going to be a high stress day into an easy, almost relaxed process. Everything was packed, they were meticulous on details. A difficult bulk sofa was easily dealt

...

with, everyone was polite, friendly and conscientious. Five stars and recommended all day long. Really great, thanks so much all of you.MTC Removals saved me. They were fast & helpful and I would highly recommend them.

read more

Javed Patel
09:13 04 Dec 18
I used MTC to move flats based on these Google reviews. I spoke to Carlos over the phone who was extremely helpful and reassuring.They arrived 10 minutes early and were polite, courteous and

...

friendly. They were extremely careful and ensured my bookcases were especially protected during transit.There was a slight delay when my belongings were being driven to my new flat. My brother was waiting at my new flat for my belongings to be dropped off. I called Carlos and informed him it had been nearly an hour and my belongings hadn't reached my new flat even though it was only a 25 minute drive away. He said he would find out but didn't call me back. I called him roughly ten minutes after and he told me the drivers had been directed by Sat Nav through Rotherhithe tunnel which had restrictions disallowing vehicles of their size through it. They had to reroute and go through Blackwall tunnel. I took his word for it. As soon as I got off the phone with him my brother called to say they had arrived.If you want a removal service which is reliable, punctual, trustworthy, professional, efficient and careful with your belongings AND you have the money to spend - use MTC and you won't regret it.So why the four stars and not five? I've given MTC four stars because of the expensiveness of their service and their unwillingness to negotiate. Otherwise excellent and highly recommended.

read more

Abu Hayyaan
20:12 03 Dec 18
Excellent service! Friendly, punctual and reliable.

Felipe Amorim
22:47 02 Dec 18
Hired Carlao for my house removal couldn't of been happier with the service and professionalism. Great company will definitely be recommending

Siobhan Cengiz
20:58 19 Nov 18
Amazing company- I use them a lot. Extremely helpful. Can't recommend them highly enough. They're brilliant. Thank you guys always there when I need them.

Helen Reece
17:45 14 Nov 18
We had a last minute move that MTC filled quickly and efficiently with excellent service. Thank you.

I would like to thanks Carlos and his team , this guys are amazing. Friendly and professional company highly recommend!!!

Pedro Martins
07:44 07 Sep 18
Fantastic service from quote to completion. Professional, polite guys who went the extra mile. Would highly recommend

Alison Morralee
13:35 28 Aug 18
Couldn't recommend a better firm to help you move. Arrived on time, friendly, courteous and efficient. Would definitely use again if I move house.

Exceptional and proffessional service, highly recommended and made my moving day very easy

Neil Bourke
11:00 27 Aug 18
They accidentally damaged paintwork while removing an awkwardly sized treadmill from our work premises. The owner did everything he could to try and make good. I will be using and recommending them

...

in future.

read more

MTC were fantastic for my move. The guys arrived on time, were friendly, careful and worked tirelessly throughout the long 8 hour day. What's more when they accidentally left with my parking permit

...

still in the van they posted it back recorded delivery the next day. Would highly recommend.

read more

We had MTC Removals to do a domestic house removal in Greenwich last weekend. I cannot thank carlos and his team enough. The guys worked so incredibly hard, were so careful with our furniture and

...

boxes and left no marks on walls and floors. I can't recommend them enough. In addition the guys lifted some really heavy and awkward furniture with no problems. Thanks so much, kate & Dan.

read more

Kate Symon
11:57 19 Jun 18
We used MTC removals to move house a month ago and they made this experience very easy. Carlos was an absolute star and very flexible as our move was delayed few times for various reasons. Could not

...

recommend them enough - everything was done on time, when we needed another van it showed up in no time and all the crew is very nice - polite and happy to help. When one part of bed got left out during re-assembly they took it apart and put together again no questions asked - really reliable. We will definitely use them again if we need to move anything and would recommend them to anyone. Thank you so much Carlos and the bunch 🙂

read more

Monika Wilkinson
16:06 05 May 18
I have used Carlos and his team many times for various companies I work for. They are always punctual polite strong and helpful. They are super fast and efficient too. Great team work. Great value.

...

Good careful packers and drivers and friendly too! Highly recommend!

read more

The staff were very friendly efficient and hard working. They made a stressful experience into a pleasant one. Will use again although I don't plan to move again any time soon!

Ahmed Ammori
23:59 29 Mar 18
I highly recommend MTC Removals! We needed their service for more than 1 time and they never let us down. The staff always very polite, skilled and attentive to details.

Caroline Abbiati
10:48 23 Feb 18

Anita Vásárhelyi
09:14 07 Jan 18
My family and I have used MTC Removals for the last four house moves and I recently used them again to move some items of furniture. Carlos and his team are fantastic. It's rare to find someone so

...

reliable and trustworthy. Always available, the team are always courteous and we would never use anyone else now. They take the stress and strain out of the removal process. The last time we used MTC London Removals I gave Carlos only 12 hours notice and he still managed to do the job the next morning. I can't speak highly enough of Carlos and his company and highly recommend MTC London Removal Company. A 5 star service every time.

read more

Kate Chubb
21:03 17 Dec 17
Excellent service, arrived at the arranged time, polite and helpful. Delivery was prompt. I highly recommend.

Excellent! Hard workers and very professional. A great service. highly recommend. Was able to book short notice. !S. Fia

S1fIA Ukht
18:18 19 Nov 17
I would like to say thanks to carlos and his team . amazing experience highly recommend this companyMTC REMOVALS for all of you.IGOR E14

Igor Oliveira
14:17 30 Oct 17
Carlos and team were prompt, hardworking and even brought back some items taken in error whilst clearing my rented flat. Definately, recommend them..five stars!

Felicia Basi
11:26 18 Sep 17
Used MTC removals services several times in the past few years and was always very happy with the service. Great service, very helpful staff, would highly recommend.

Vera Gughi
10:39 12 Aug 17
Carlos was very easy to communicate with and his guys did a great job. Highly recommend and will use again!

Andrew Walsh
16:59 09 Aug 17
Really impressed with the service. Quick and easy to arrange, arrived on time, and our move went without a hitch - all thanks to Carlos and his team.

Thank you Carlos ! Wow Fantastic customer service. Brilliant company.Great communication. Excellent, safe, charismatic professional driver who also kindly helped loading and unloading with all of

...

our boxes after the drive from London to Manchester. Carlos also arrived early before the move to help us load up the van before we set off. From start to finish we couldn't say how great and smooth the move was because of you guys. Hugely appreciated! Thank you so much!We would recommend 110%Very best wishes Cis and Con.

read more

Constantin Baghiu-iolea
19:32 25 Jul 17
Been using these guys for years now both office moves and home moves... always provide a good cost effective service... have never disappointed or let me down in the last 7 years.... thanks

Peter James
07:55 24 May 17
Highly recommend this Professional movers company. This guys are amazing Friendly and reliable. Thanks Carlos and his teamGeorge sw1

meu emails
15:50 03 Mar 17
Fantastic from start to finish polite guys helpful very professional and would refer them with out hesitation. thanks from me and my family

Melvyn Williams
17:47 20 Feb 17
Obrigado pelo serviço, muito profissionalObrigado carlos e time.

Brenda Oliveira
17:41 30 Sep 16
Great service, very professional and polite.Thanks Carlos and his whole team.

Ingrid Lopes
14:43 30 Sep 16
I have used few companies before and some of them have done a good job, but MTC removal this time was the best one I have used, I recommend.Carlos is a great gentleman always polite and very good

...

leader and also his team they're all very hard workersThankyou very much gentlemen.

read more

Luzia Matias
07:49 30 Sep 16
Definitely a 5 star company, Carlos and his team has done an amazing job for me. I really appreciate the way they work, extra care with our stuff and very friendly.Thank you Carlos and team

Sergio De Jesus Nunes
07:40 30 Sep 16
hard workers, funny and very professional. I really love it the job they have done and I recomended.Thank you Carlos and the whole team for the amazing job.

roseane alves
07:35 30 Sep 16
Very friendly and professional team, I recomende it.Thank you Carlos and his team

Fernanda Dassoler
23:55 29 Sep 16
Thanks Carlos and the MTC team

Franklin Nogueira
23:01 29 Sep 16
Great service and highly skilled staff. Couldn't recommend enough these guys!

Hugo Martini
09:25 28 Sep 16

Lorena Raquel
07:41 28 Sep 16

moli ramos
21:46 27 Sep 16

Mariana santos
21:40 27 Sep 16
Friendly and pleasant team who helped me move, highly recommended!

Great company highly recomended.Thanks Carlos and his teamRomao PereiraSe4

Romao De Carvalho
17:41 27 Sep 16
Highly recommended MTC REMOVALS , amazing experience Carlos and his team moved my office last weekI'm very happy with their servicesSilas

Jhonatas Silas
11:13 18 Jul 16
Many thanks to Carlos, who came the next day to pick up waste that even the council wouldn t have picked.

Jérémie Saquodet
21:55 08 Jun 16
I've used mtc removals few times, this guy's are amazing Carlos and his team have done a great job for me.I would like to leave a positive feedback and recommend this mtc removals company for

...

all of youIf you are planning to move house or office , give Carlos a call, he will give all answers for your questions and send you a free email with tips and a advise.Iam so happy with theirs services, and highly recommend Mtc Removals

read more

tarcio santana
11:51 22 Feb 16
This is the second time I have used MTC Removals. Have been absolutely fantastic, quick and very helpful with getting large furniture into tiny spaces.MTC will always be my first port of call for

...

all removals.

read more

Brendan Barry
15:04 20 Dec 15
Moves was the cheapest. The communication with the services team was excellent. The movers were fast and efficient. They did not brake anything, and they were very considerate of both properties.

...

Highly recommend!

read more

Brian Mcona
16:30 04 Dec 15
Friendly and professional! I will for sure use them again

Greg BERTRAND
17:00 16 Jul 15
I would to thanks carlos and his team for the great services they have provide us.Highly Recommend this Company ...Jon, sw3

MTC London Removals Company
12:39 16 Jul 15
This is the best Office Removal Company I have ever used. I have hired them to move our Office furniture. They did their job perfectly..They have also provided us with packing material plastic

...

crates..I highly recommend them..

read more

Stephanie Williams
03:14 09 Jul 15
A brilliant team who worked late in order for us to get our move done on the day we wanted.Carlos and his team were able to work on our move with only a couple of days notice. All the guys were

...

polite and very hard working.I thoroughly recommend them.

read more

Natalie Glover
06:14 07 May 15
I was very impressed by MTC removal, exceptionally helpful and very professional. I will be using them again!

Georgie Whitford
15:00 29 Apr 15
We used Carlos' team to do a house move that involved multiple stops to pick up furniture, sort out a storage locker and swap a sofa with my parents. Despite all the to-ing and fro-ing, the guys were

...

fantastic. Quick, enthusiastic and cheerful, they made moving so much easier.I will use them again as they were priced extremely competitively, and were a good laugh too!

read more

Shona Mcintosh
19:35 20 Oct 14
We used MTC removals for our office move over the weekend - an excellent service from a smart, friendly and un-complaining team of guys who impressed with their efficiency and willingness to get

...

things done as fast as possible. We would heartily recommend the team to anyone who needs to to take the stress out of moving!

read more

Lucy Pearson
12:18 20 Oct 14
Nothing but wonderful service. I would like to give thanks Mr.Carlos and his knowledgeable skilled team. During moving our UK office I called MTC removals Company and they came on time to move our

...

office. They handled everything professionally and did an excellent job within our budget. Highly recommended!!

read more

Jeffrey Mazza
18:04 08 Jul 14
A massive thanks to Carlos and his extremely efficient team at MTC Removals. Our office move from EC1 went smoothly with no hiccups and was done in record time! The team of 3 men were professional in

...

their approach and extremely friendly. I would highly recommend Carlos and his company for swift, trouble free office moves .

read more

Marcia Redman
09:45 08 Jul 14
I would like to thank for Carlos MTC removals company for the good service, friendly and very hard work they have done for me last week. really fast work and professional service. Im more than happy

...

to recommend this company for all of you.Tayna e Derick

read more

Euro Brazil Music
15:38 21 May 14
I asked MTC to help move me out of my 2-bedroom, 2nd-floor flat to storage. The quotation response was rapid, polite and included all the information that I needed. On the day of the move, the team

...

of two arrived on time and worked hard. They were careful, diligent and within 2 hours the whole of the flat had been expertly packed into their van. At the storage place, the items were unloaded, again carefully and quickly. The whole service was pleasant, professional and took all the stress out of the day.I can't recommend this company more highly. Excellent service!

read more

Daniel Hook
09:08 09 May 14
~Carols and his employee were friendly and were able to move my stuff out of a 4'th floor flat into the new one within 3 hours !Of course, I'd already packed everything into boxes as this saves

...

time.Reliable. Turned up on Time and got everything sorted !Great Job !

read more

Kalyan Chakradhar
20:17 08 May 14
used the service twice really fast and reliable everything they promise the done it i recommend the service 100%

Vitor Rodrigues
23:14 06 May 14
Start to finish nothing but a first class professional service which in my opinion was value for money, these guys helped to take the stress out of the whole moving process and even supplied extra

...

boxes at the last minute and helped pack!! i have nothing but good things to say about the whole team from the receptionist who took my intial booking (even though i had loads of special request and was being a general pain in the backside!!) nothing fazed her and nothing was too big or too small for them and every single one of my requests met to a T right down to the guys who moved us who was punctual and really nice guys who were presentable and represented their company professionally at all times and they were so friendly and thoughtful especially towards my very elderly grandmother inlaw plus they were more than patient with our two boys even during all that stress and hustle and bustle they honestly went above and beyond the call of duty and i will most certainly be using them again in the very near future.

read more

gringo louco
00:08 14 Apr 14
Highly recommended, Professional removal service11/03/2014 by jawall2014I recently used MTC Removals for a move from N13 to E17 and can say that Carlos and Pedro did an excellent job in record

...

time and with a smile on their face the entire time. Thoroughly professional from start to finish and worth every £. I would highly recommend them if you are moving and live in London. James

read more

James wallis
00:47 11 Mar 14
A nice and professional removal.Everything is moved in 1 hour including travel time of 20min.

I high recommended Mtc removal company!They help move this last week from W9 to NW8!Fastly and professional guys!Many thanks Carlos MTC Removals.Bye,Valentina

Vale valentina
16:46 06 Jan 14
my experience with mtc removals company was amazing they help me move my flat from e14 to w10 this week,they are very friendly and Professional team.I am more than happy to recommend this

...

guys.many thanksClaudio silvaE14 Bjj School Teacher

read more

Banheira Uk
21:12 14 Oct 13
Excellent service. Prompt, careful and very pleasant people. Extremely hard working and conscientious. I have moved a lot over the last 20 years and these guys are definitely excellent at their work.

Thanos Zartaloudis
15:26 08 Oct 13
Fast, efficient, professional and friendly service. Available at short notice and provide clear communication throughout removals process. No reservation in offering my recommendation.

Simukai Chigudu
15:48 02 Oct 13
Have just used MTC removals to move house and was very happy with the service. Managed to fit everything in to the Luton van and the two guys were extremely efficient and professional. I've never

...

seen anyone lift and move heavy objects so quickly, we got the whole job done in under 3 hours when it would have taken me the whole day. Recommended!

read more

Very professional and friendly. Would use again.

Abbi Taylor
19:51 05 Aug 13
Moved some furniture from central London to Guildford. They couldn't have been more helpful. Nice friendly people. Highly recommended.

stephanie howard
15:37 16 Jun 13
MTC removals helped us with high energy, outstanding stamina, and utter eagerness to accommodate our needs.

Matias Anom Wibowo
13:21 06 Jun 13
My experience with the MTC removals was exelente are serious and professional people.Very competitive prices and the services and care was great realiable and kept me informed throughtout the whole

...

process . I recommend these guys and I certainly not hesitate to use them again in the future.

read more

ra multiservice
00:08 02 Jun 13
I am more than happy to recommend this guys they are very friendly and professionalthanks carlos from MTC Removals Company.highly Recommend!!!deb

deborah oliveira
19:04 17 May 13
I move to a new house and MTC removals company , they have done a great job of removing my furniture's and I am happy to say the job was very good and I highly recommend this companyMany

...

thanksCarlosClaudia campos fromWalthamstow e17

read more

Claudia Campos
20:43 03 May 13
  Moving to a New Home – When's the Best Time to Start Planning?…
Secure Removal Service
Maximum protection to your belongings.

No matter what the scale of the job, we are ready to provide the maximum protection to your belongings.
Specialise in Removals
We specialise in removals throughout London the UK.

Highest Quality Service
Competitive Hourly Rates.

MTC Removals Company LTD
The key for a smooth move is to be organised.  Planning ahead of time will help you and all the involved parties in your relocation process. MTC London Removals Company LTD provides you with information that will make your relocation process cost effective, pleasant and efficient.  Use our Suggestions and Moving Guides to make your move a successful experience.
Affordable Man and Van London
You are at a place where you can avail top notch transportation service which features supreme expertise, uncompromising customer satisfaction and extraordinary savings.
Our Service Are Available For Small and Large Moves
We have the most impressive fleet to accomplish any moving task efficiently, no matter the scale. We offer array of services for small or large moves. Whether you want to relocate just across the street or a move across the UK, we are here to help.
We are fully insured 
How much is it important to have a moving insurance? Seeking help from the Best Man and Van London services is not as easy as it seems. You may come across hundreds of amateurs with beat-up van with no insurance coverage for what they are transporting. However, London Removals Company is fully insured. So, when you avail our Man and Van Hire London services, you can have all the peace of mind that your possessions will be covered during transit. We aim to make your move as comfortable and stress free as possible.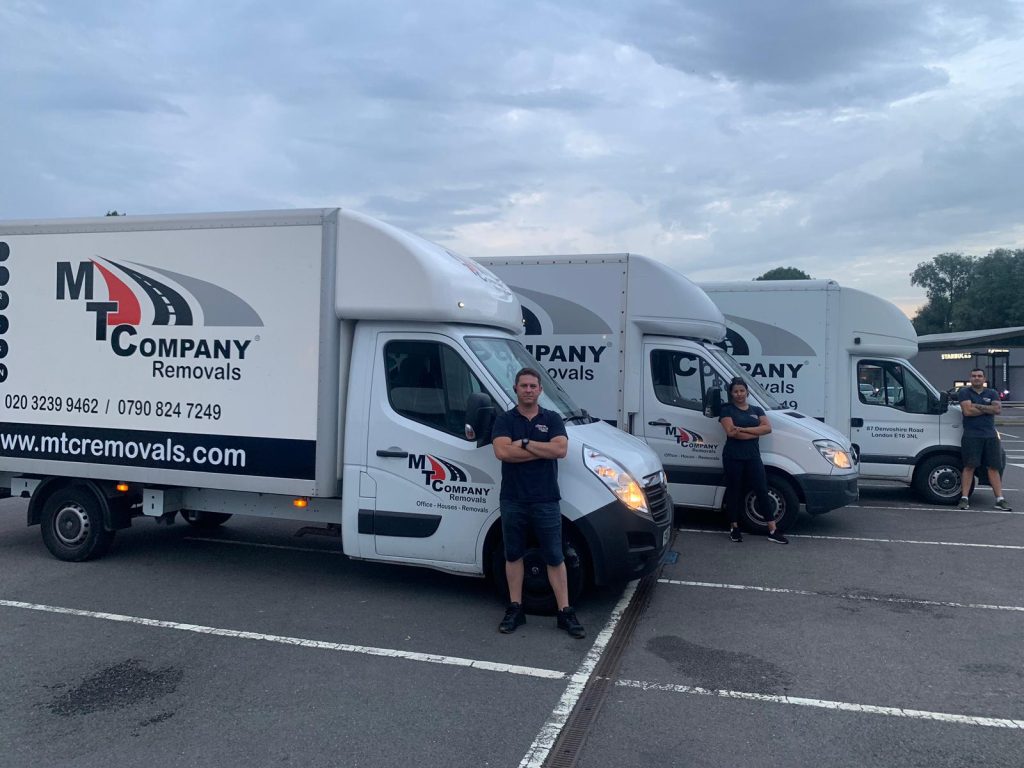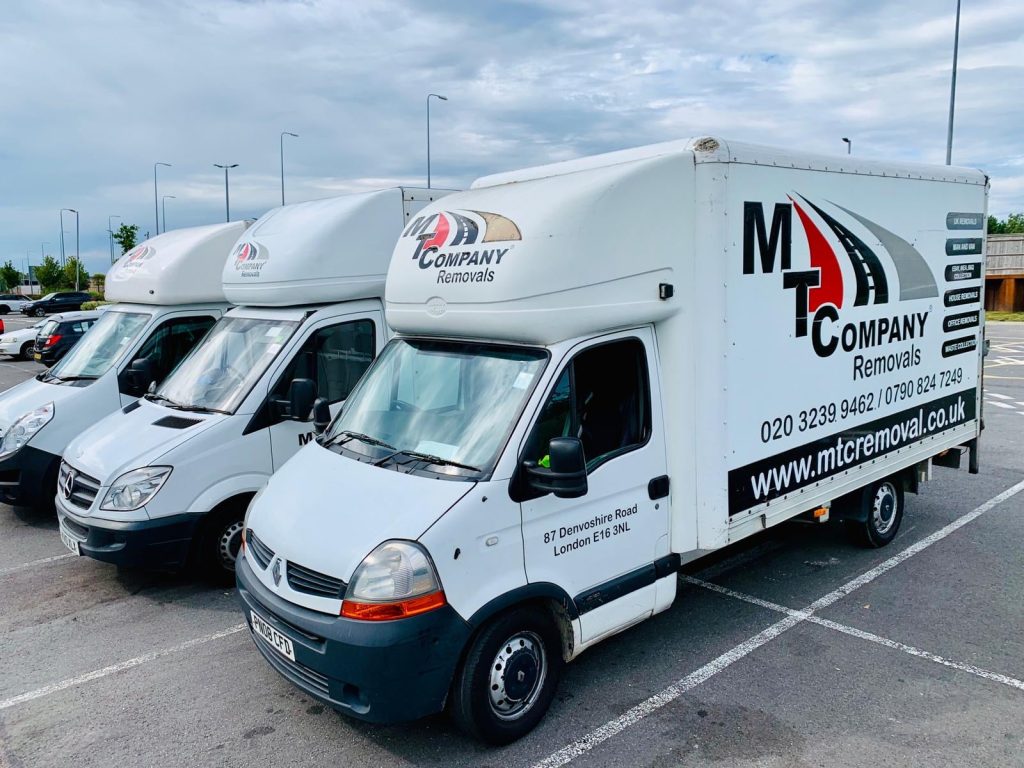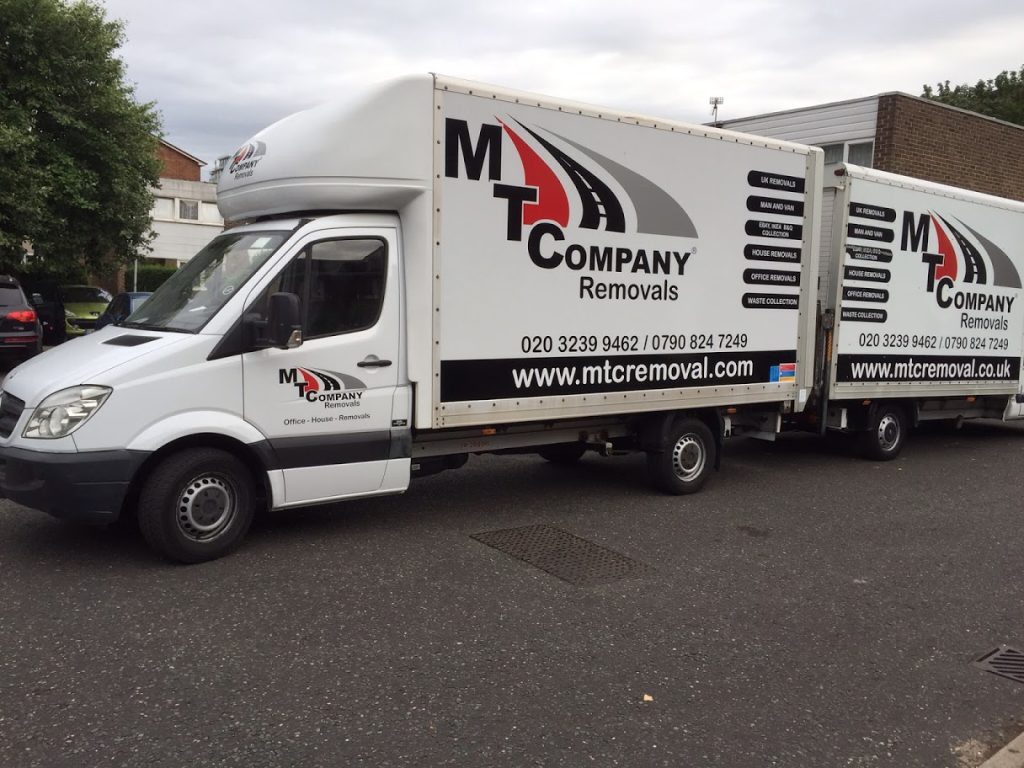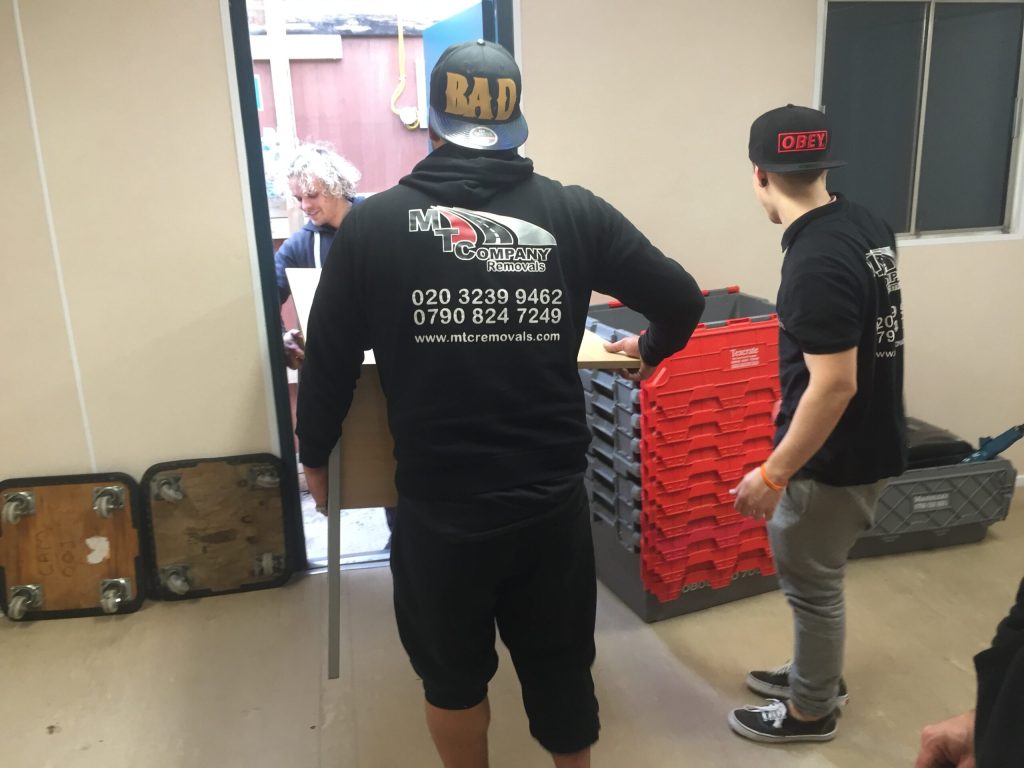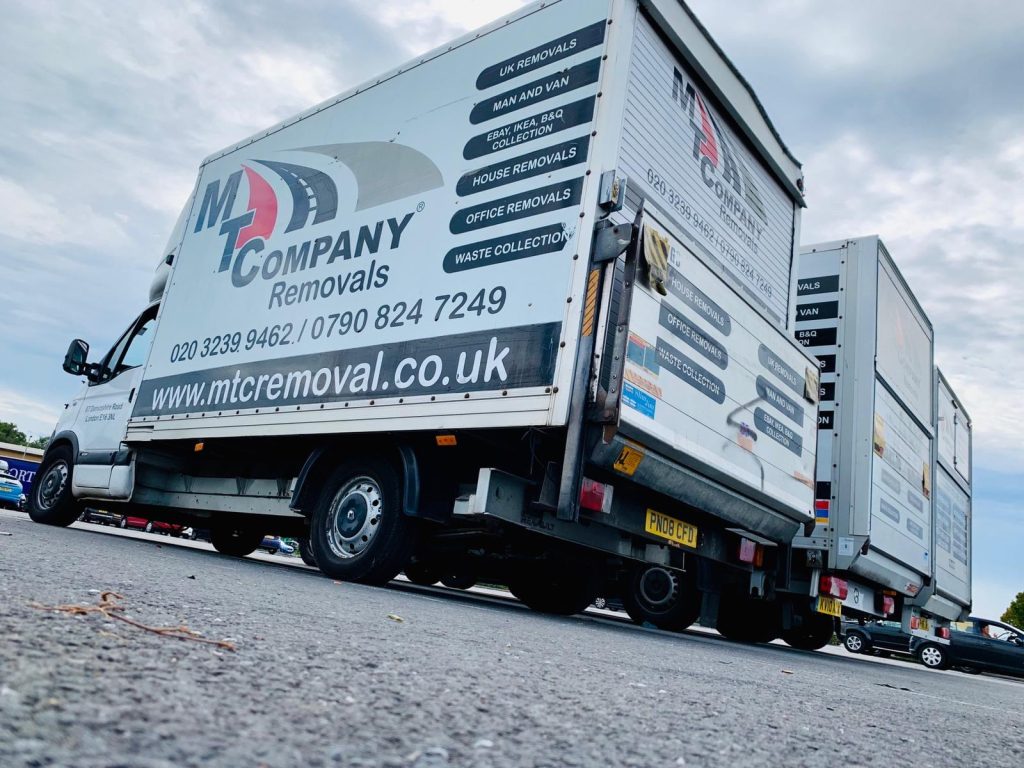 Trustworthy and Efficient 
Imagine this.
You are a London or UK resident that has been living the European dream for a while now. Exploring the streets of London has been a great experience, but you're now being called to a new location.
Maybe your office is moving, or maybe you're buying a new home. Either way, it's time to relocate.
We get it.
Moving is a tough decision that requires a lot of thought and substantial effort. You have probably got a checklist a mile long by now, full of all the tasks needed to finalise your move and make the process as smooth as possible.
If only there was a London-based removals company that could help.
Well, allow us to take a load of the pressure off with our experienced and professional London removals service. Our team specialises in removals throughout London and the UK. We are the only removals company you need to make your move stress-free and efficient.
Customers Love Us – 100% Positive Feedback
We have over ten years of industry experience, accompanied by a slew of 100% positive customer experiences. Just look on Google and you'll see over 125 positive reviews: wow!
If you check us out on Instagram, our 6k followers prove that we are one of the most popular London removal companies in the area. Our followers are not just followers; they are family, just like our amazing customers are too.
As of 2020, we move an average of 50 homes and offices every week. That's over 200 successful removals each month. Our hard work, trustworthiness, and efficiency sets us apart from other London removal companies.
There are two other reasons our London and UK customers love us, and it has a little (a lot) to do with our amazing pricing options and the consistent quality of our removal service.
Competitive Pricing and Consistent Service
Moving can get expensive really quickly- especially for long moves. Unlike our competitors, MTC London Removals keeps our services competitively priced.
We focus more on providing value to our customers than putting another pound sterling in our bank accounts. Overpriced London removals are a thing of the past (and should stay in the past).
We move offices, homes, warehouses, and factories. You name it, and we move it. No matter the size or complexity of your relocation, we promise to show up and perform consistently each time.
Our London Removals team members have strict codes of conduct and procedures to ensure your belongings are safe and sound.
Comprehensive Insurance Coverage
To put your mind at ease even further, MTC London Removals offers comprehensive insurance coverage to protect your belongings from point A to point B. We know how valuable your items are- especially the breakable ones.
Both commercial and residential moves are qualified for our insurance protection plan, so no worries. Our insurance option also covers moves of all sizes and complexities. Like we mentioned, you are our family, so we take great care to make sure you have the best moving experience of your life.
Office Relocation Specialists
Make your London removals easy with MTC. It's a no-brainer.