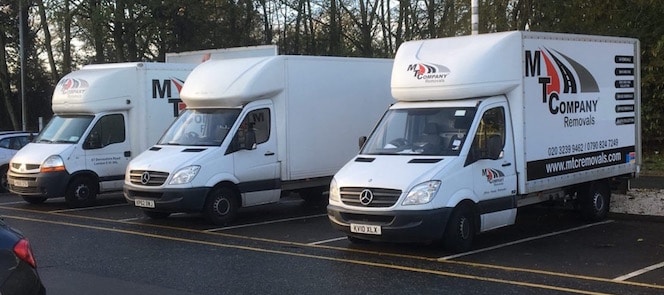 Hire a Man and Van London
5 Reasons to Hire Moving Company
Hire a Man and Van London when you want to move to another location, finding the other house or apartment seems like the most challenging thing, but in reality, it isn't. Moving out is the most substantial part. You have to take and move all furniture, beds, closets that sound exhausting. It is, however, when you run your household we recommend you to find the appropriate removal company like MTC Removals.
About Hiring Man And Van London For Your Moving Day.
Plan your Move With us @ https://mtcremovals.com/.
EIGHT WEEKS BEFORE YOU MOVE
Obtain a floor plan of your new residence removal and decide what household items you want to keep.
Begin an inventory of all household goods.

Solicit estimates from several moving companies.

Contact your insurance agent, and ask them about your homeowners policy to determine whetheryour possessions are covered when moving.

Establish a file for all moving papers and receipts.

Arrange to transfer child(ren)'s school records.

Choose a mover, Hire a Removal Van
---
SIX WEEKS BEFORE YOU MOVE
Begin search for good health-care professionals in your new location.

Fill out post-office change of address cards.

Send your new address to anyone that might need it — insurance agents, credit card companies, magazine subscriptions, friends, relatives, etc.

Clean out closets and dispose of all items that you will not be taking with you.

Hold a moving/garage sale or donate items to charities.
---
FOUR WEEKS BEFORE YOU MOVE
For self moves, reserve a truck or trailer. Obtain necessary moving supplies, boxes, twine, labels, etc.

Start packing!!

If your mover is doing the packing, arrange for it to be done one or two days before loading begins.

Send furniture, drapes and carpets for repair or cleaning as needed.

Begin to use up overstocks of staple foods.

Gather valuable personal papers that you may need at your destination location, including medical and dental records, school records, birth certificates, etc.

Make travel plans and arrange any motel or other reservations.
---
THREE WEEKS BEFORE YOU MOVE
Arrange to have utilities (gas, electric, phone, cable, water, etc.) disconnected in your present home, and connected at your new home.

Ready car registration and insurance records for transfer.

Notify State Motor Vehicle Bureau of your new address.

Arrange for child care on moving day.

If necessary, reserve apartment elevator for pickup and/or delivery dates.
---
TWO WEEKS BEFORE YOU MOVE
Arrange to move pets.

Check with mover about moving house plants. (Some movers will not move plants.)

Dispose of all items too dangerous to move, including flammable liquids.

If necessary, have your automobile serviced and ready for the trip.
---
ONE WEEK BEFORE YOU MOVE
Transfer all bank accounts.

Cancel newspaper delivery.

Have enough medication to last at least two weeks. Have prescriptions forwarded to a pharmacy at your new destination.

Buy traveler's checks.

Make arrangements to pay for your move.

Withdraw items and close safety deposit boxes.
---
TWO DAYS BEFORE YOU MOVE
Have mover pack your goods (unless doing it yourself).

Defrost and dry refrigerators and freezers to be moved.

Set aside valuable items to carry with you including jewelry, vital documents, money and valuable small items.
---
MOVING DAY
Be on hand to answer questions and give directions to movers and stay until they are finished.

Accompany driver for inventory of your household goods.

Complete information on bill of lading and carefully read the document before you sign it.

Make sure you have your copies of the bill of lading and inventory.

Keep the bill of lading until your possessions are delivered, the charges are paid, and any claims are settled.

Before the van leaves, take one final look through the house to make certain nothing has been left behind.

Give the driver directions to your new home.

Notify the driver and the van line where you can be reached during the move.
---
DELIVERY DAY
Be on hand to answer any questions and give directions.

You must pay the driver before your goods can be unloaded. This is a Federal requirement for interstate moves.

Supervise unloading and unpacking.

Check carefully for any damaged or missing items.

Note on the inventory any damaged boxes or obvious damage to unboxed items before you sign anything.
Hire a Man and Van London 
Moving is difficult
People usually enjoy moving to another place, but the strength and moving stuff from one place to another is a hell of a task. Moving is stressful because there are lots of things that you have to do in deadline. At the same time, there are lots of factors that could make your moving even harder.
Time Constraints
If you want to move promptly, then you cannot expect that you will be able to do it yourself. Imagine that you have to move out quickly so that someone else can get in. It doesn't matter the reason, the best way to do it is by choosing moving house company that will help you with their techniques to efficiently and without too much hassle handle all your furniture with care.
Lack of Manpower
It is difficult to manage lots of people who can handle a different kind of weight. People who work for moving companies are individuals that will provide you thorough explanation, dissembling furniture and lifting heavy appliances and other furniture. In the same time, they are experienced in how to handle big and robust furniture without too much effort. On the other hand, you can risk of hurting yourself if you insist doing it yourself.
Fragile Items
There are many people around who own paintings, antiques, glass and other expensive furniture which is difficult to pack and carry around. In the same time, experienced movers can do a lot of damage during a move especially if they haven't had any training and prior experience. Therefore, you should always consider choosing man and van company.
Of course, people will always try to do it by themselves so that they can make and save more money. That is the elegant solution, but what if you damage something expensive. Therefore you will spend much more money.
Faster and Efficient move
The best thing for every member of the household is to call a hire a Man and Van London because there is no risk involved and at the same time they are experienced to handle heavy loads and appliances. In the same time, they know different handling techniques that you don't.
Professional movers are experts when it comes to ensuring that load is well organized, packed so that belongings don't get damaged. By choosing them, you can save both time and money which is essential for everyone.
At the very end, we want to mention that moving is a process that happens once in a while, which means that you can spare few extra £Pound to get professional removal company that will handle everything that you have. It is far more convenient and what is most important safer for you and belongings.
South London, East London, North London , South East London, South West London, North West London, West London, Central London.