

Working time
| | |
| --- | --- |
| WEEK DAYS: |  07:00 – 20:00 |
| SATURDAY: |  08:00 – 18:00 |
| SUNDAY: | 08:00 – 18:00 |


Chelsea and Kensington Removals London
Are you looking for a Removals Company in Chelsea SW1 London? Hire Chelsea Movers by MTC London Removals Company  with skilled moving specialists for complete peace of mind. Our removals are leading Chelsea moving company as well as we cover many other locations in the UK. Chelsea is one of the most popular area in south London. One of its well-known streets is Sloane Street located many shopping stores in London, including high end stores and boutiques (e.g. Prada, Gucci and Chanel). This area with its industrial tradition is place of many of our satisfied customers and in the future we hope to welcome many more.
Kensington Removals – House & Flat Removals | Short Notice Availability On Fixed Or Flexible Rates. Instant Quote 
We are Kensington's finest removal company's, aiming for 100% customer satisfaction. Houseremovals, flatremovals, big or small. We'll take care of everything. Storage Plans Available. Any Size Removal. Industry Leading Removals. Award Winning Company.
Kensington Removals – House & Flat Removals
We are Kensington's and Chelsea finest removal company in SW1,SW3, SW5, SW7,SW10, aiming for 100% customer satisfaction. House removals, flat removals, big or small. We'll take care of everything.
Fully Trained Staff and Optimised Process. House and Office Removal Services include Planning, Packing, Removal, Storage and Recycling. Secure Storage Facilities. Reliable Removal Services.
Specialist Chelsea Removals Services
MTC London Removals Company is long-established removals company, customer service is at the top of our agenda and wherever you are in Chelsea we look forward to helping make your home move as smooth and easy as possible.
MTC Removals is one of the best Removals Company in Chelsea .It is London based house removal and office removal Company Chelsea, we are experts in all aspects of house removals and storage needs. MTC London Removals Chelsea service is the best choice for Chelsea residents looking for a reliable removal Services Chelsea. So, you don't have to look anywhere else!
Man and Van SW1 – MTC Removals – Friendly Staff
We are Chelsea Removals Company based in south, west part of London trying to provide a competitive service for our customers. Doing that for many years we always trying to improve and optimise our company. We have teams based in Chelsea area. By choosing MTC Chelsea Removals Company when you moving house, office or some furniture you will receive quick response and we will send the nearest man and van sw10 team available which mean we can fulfil your needs even on the same day. Our vans with man are equipped with everything necessary for the purpose of moving and fully ensured as well.
Kensington and Chelsea Removals
Professional movers in Chelsea, We guarantee that the work will be performed in a way that will provide you with the best possible quality and within the specific term so at the end you will feel completely satisfied and content with the choice you have made. 0800 294 0566 | 079 0824 7249 | 020 3811 8380  | info@mtcremovals.com
Chelsea removals  – Moving 100's Of UK Homes Weekly. The Complete Move & Store Solution in Kensington
 Chelsea Removals Service 
 We have fully equipped and trained removal team of house movers to handle your move. All at a competitive price we pack, load, unpack, transport and deliver your things with expert efficiency, use only the best packing materials to keep all your luggage safe and sound,.
If you find that you're in need of a Removal firm in Chelsea to keep a close-eye on excess furniture, appliances or equipment, MTC South West London Removals also offer safe, secure and affordable storage services to Chelsea customers. With containerised and self storage solutions, you can be sure that anything you store with us is well-looked after.
There are a range of options available to suit any budget, and our knowledgeable team is more than happy to advise on the most suitable man and van removals service for you.
Man and van Chelsea | Hire man with van in SW3 | Get Man and Van Chelsea
Planning to move office or home and you need to hire removal Company. Friendly Removals also provide a variety of man and van services for when a full removals service isn't necessary.
You can trust MTC Removals to do the job because we have team based man and van in Chelsea and we can move your any things to any part in UK. But if you want to move some small items or to deliver something from local store we can send small size van which will save you some money. The main benefit of hire Chelsea Removals Services is that you will receive immediate response and quality service on affordable price. Our team is professionals with many years of experience to handle any task. We offer service 24 hours 7 days a week to satisfy your need
Office & Home Removals Service in Royal Borough of Kensington and Chelsea
Whether you are simply move across London or moving further afield, the first thing to do is to arrange a free moving survey with one of our experienced Chelsea Removals Services from our Sales Office. They will visit you at your home in Chelsea, at a suitable time and day, to discuss all the aspects of your move, charge the contents of your house and run through our different packing options. They will then prepare a detailed quote for you to accept and book a moving date.
Chelsea Removals – Small Removals to Moving Mansions, Our Great Removal Services Can Help
On the definite day of your move, MTC Chelsea and Kensington Removals team will arrive at your home to professionally pack, wrap and load everything to make sure your furniture is protected during transportation.. We'll even sort out parking permits and any other restrictions that can cause issues when moving home within the area of Chelsea. 
Here at our MTC London Removals Company team of hard working, organised, and loyal staff do the hard, stressful work for you, so you can enjoy your shift day.  We hope that we can offer you the perfect solution to your needs with the bespoke range of Chelsea Removals we have to offer. You should require them, Removals Service in South Kensington we also offer packing and storage facilities. Whether you are living in Chelsea, and looking for the perfect removal company in Chelsea, because you're simply going round the corner or over the road, or if you're heading out of the borough to pasture new – maybe even another country – MTC London Removals Company is your solution, offering affordable, competitive prices to suit your needs and budget.










—

Stephanie Maxwell

Great services thanks guys very competitive prices and the services and care was great realiable and kept me informed throughtout the whole process . i would have no problem recommending these guys and I certainly not hesitate to use them again in the future










—

Jim and sonia, Norwich

The van you provided for our removal was beautiful and clean. you did a great job and the driver was very friendly. Thank you again for helping to make our removal.










—

Ross Peet, Director, peppercorp.com

An big thanks to Carlos and his team who worked tirelessly throughout a long day to help us move our offices. They contended with heavy furniture, London traffic and more boxes than I cared to count in a friendly and efficient manner, all at a very reasonable price. I'd highly recommend their expertise to anyone looking for a removal company.










—

John, Chelsea-London

I have had so many bad moving experiences in the past. I was so pleased when everything went well right from the beginning with your company.










—

Peter Grant Peterkin

This was a great service that Carlos provided; the quote was good value, he confirmed the arrangement by text, and warned us that he was held up in rush hour traffic en route to the collection. The removals by 2 men was done quickly, efficiently, with no damage, and with a good sense of humour. We could not have been more pleased with a team that were really keen to provide a good service. Use them and you will have no worries. If the need arises, we will certainly try and get Carlos' help.
Moving at the Last Minute: How to Move at Short Notice For many people, the…
Secure Removal Service
Maximum protection to your belongings.

No matter what the scale of the job, we are ready to provide the maximum protection to your belongings.
Specialise in Removals
We specialise in removals throughout London the UK.

Highest Quality Service
Competitive Hourly Rates.

Kensington and Chelsea Removals
The charges of Man and Van london MTC London removals are fairly less than any other removal companies. Our company is providing with the best staff that can even handle easily broken materials with perfect care.
Move Homes With MTC Removal Company in Chelsea SW3
Are you finally moving out of your home and shifting to a new home, or your apartment lease is ending, and you're ultimately planning to move out? Do you need a Removal Service Chelsea that's highly recommended and does the job efficiently and accurately? Look no further because MTC Removal Company in Chelsea is the perfect solution for your moving problems.
MTC Removal: The Trouble-Free  – Home Removal Services Chelsea
Everyone wants to avoid all the hassle and stress that comes with moving homes, apartments, and offices. It sure is quite an exhausting process, but we are here to make it seamless and smooth for you! Through MTC Removals Services Chelsea, you can get a trouble-free home removal service just by following some of the steps below!
Kensington & Chelsea Packing Services
Step #1: Before choosing us and finalising your choice, you can quickly log on to our website and get a quote. You can quickly get a quote by mentioning all the services you need and their details in the online form.
Step #2: Within a span of 24-48 hours, a team member may contact you through email, WhatsApp or by giving you a call.
Step #3: We make it our duty to ensure the process is stress and hassle-free. Hence, we provide our clients with parking space for our van, so moving is done ideally.
Step #4: As the day goes by, in no time, our team of trained professionals will pack up everything that you own and help you settle down in your new home too.
Removal Companies Chelsea – Insured & Protected Movers
Packaging and moving stress people out a lot; why worry when MTC Moving House Company in Hammersmith & Fulham Removals is there to rescue you! With the Removal Services Chelsea, you can keep up your excitement about moving into a new home or apartment and let us take your worries away from you. Some of the services that our Movers & Packers Company in Chelsea provides include the following:
1. Home Removal Services Chelsea
2. Office Removal Services Chelsea
3. Movers & Packers Company in Chelsea.
4. Disposal services in Chelsea.
5. Office Clearing Services in Chelsea.
6. Home Cleaning Services
7. Man and Van Services
8. Hiring Crates Services in Chelsea.
Removal Company in Chelsea | The Movers & Packers Company in Chelsea That You Need! | Removal Services Chelsea
It's true; we are the Movers & Packers Company in Chelsea that you need to move from one location to another smoothly. From moving items to packing all the belongings and getting your home and office cleaning done, clearance and disposal of unnecessary things, all of it is possible at MTC Removal Company in Chelsea .
We have a no-stress policy, and we firmly believe our clients should have enjoyed moving into homes rather than worrying about the move itself. While you can easily walk into your new home and enjoy it, we can do the moving, packaging and cleaning for you! Choose us for whatever you need!
Benefits of Choosing MTC Removals: Movers & Packers Company in Chelsea.
Why choose MTC Removal Company Chelsea? The real question is, why not? Our services are vast and favour, and they ensure not only your peace but minimum hassle from your end. We get the job done and worry for you while you can easily relax. Still not sure and wondering if you should choose us? Keep scrolling to know why MTC is the perfect packers and movers in Chelsea!
Up to date Vehicles:
When moving homes, apartments and offices, the one crucial thing is the van. This contributes to a safe moving process because an excellent and well-equipped van means that all your items stay protected and do not get scratched or broken. All the vehicles at MTC Removal Services Chelsea, SW3, SW5, SW7, SW10 are updated and safely and securely managed to carry all your items and belongings from one location to the other. Don't worry, we think of everything!
Secure Moving Service:
MTC Removals is the company that ensures the process of moving is carried out with caution and security, so when you choose us, remember that all your items are secure with us. We are packers and movers in chelsea that make sure a quick and hassle-free moving service is provided. This is the reason why all our vehicles are GPS protected, meaning we know where our vans are going and can track any one of them in case of any problems. Our team of professionals are experts and skilled, so expect a properly managed moving service from us.
Smooth Home Moving:
When moving and choosing Removal Services Chelsea, keep in mind that we have multiple options to ensure you are facilitated. From providing packaging services to letting you hire crates to ensure smooth moving, we have it all. Get cleaning services done before moving into your new home. We have it all! Smooth and stress-free Home Removal Services Chelsea for you!
Tips From The MTC Removal Company in Chelsea:
When moving homes, apartments and offices, there are a few things that need to be kept in mind. These tips ensure smoothness and make you feel at ease at the end of the move; keep reading to find out! 
1. Decluttering All Your Items:
One of the best ways to get the cleaning done before moving homes is to declutter all your belongings and give away all the items that you do not need. This results in a reduction in the cost of moving and help you quickly get rid of the unwanted items; that's killing two birds using one stone!
2. Booking A Parking Space!
To get the best moving experience amongst all the Removal Companies Chelsea, you must choose the best company in the market. It would be best to make sure that the moving vans can easily be parked near your home and apartment. This can quickly be done by either clearing out your garage area or booking a parking space; this ensures that the prices stay low and moving becomes smoother.
3. Getting Your Old Home Clean and Tidy:
You may be selling your old home or vacating a rental home or apartment; keep in mind that you must clean your home thoroughly before leaving especially incase of rentals because this leaves your landlord feeling happy and a quick security deposit in your bank account when your home goes to the new owners. If you are planning to sell your home, then a cleaner house will impact the potential buyers pretty incredibly. This helps you get the deal done and all of which is possible through MTC Removal Services Chelsea.
4. Label All Your Items!
While packing all your belongings in boxes or crates, make sure you label everything according to rooms or items, so MTC packers and movers in chelsea can easily keep all your things in once and help you settle in your home. Quickly!
5. Get A Complete Package!
MTC Movers & Packers Company in Chelsea is one of the best company's that you can depend on for home removals. We ensure you stay happy till the end, and we are there to bring you a lot of ease and make sure that home removals become easier for you! Our services are tailored according to customer needs, so no one feels left out when they are moving, and according to their budget and requirements, people can easily hire to get the job done!
Chelsea Removals | MTC Removals 
MTC Removals is a leading Chelsea removals company that offers a wide variety of services for their customers, handling Kensington and Chelsea removals. With a man and van SW1, the team of professionals at MTC Removals company will work efficiently to ensure that your items are safe during the removal process. MTC Removals Cadogan Square, London SW1X has built up a solid reputation of customer satisfaction as a removals company in Chelsea. For furniture removals Chelsea, MTC is the company you need to turn to. They are among the leading Chelsea removal companies for their commitment to their customers. See why MTC Removals company stands out from other removals companies Chelsea.
At MTC Removals, we have been in the industry for years which has given us incredible insight on the best ways to improve upon our business. We cater to a wide array of removal services for our customers. We listen to what your needs are and create a plan that will achieve whatever goals that you have for your removal in Chelsea and its surrounding locations. Our team is full of professionals who are knowledgeable and experienced. They are enthusiastic, ready to help our customers move in the most efficient way possible. Moving can be a stressful moment for you and your family, so it helps to have a team of professionals on your side that will get the job done well.
[sp_wpcarousel id="12812″]
Sloane Square SW1 – Removals – Moving London Services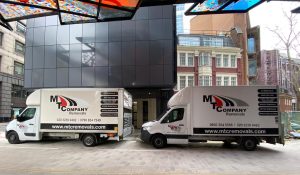 Sloane Square removals |Stress Free House Removal Services
UK Wide, Residential. London Home Removal Company. Stress Free House Removal Services. Nation Wide. Over 3,273 Clients. Last Minute House Moves. Instant Bookings. Dismantling Service and much more….
Our Removals team will plan accordingly to ensure that your move goes smoothly, avoiding major traffic issues and road closures to get where we need to on time. We know that you need to have your items moved safely and quickly, especially if you are a business that works on tight moving deadlines. You need to get your business up and running as quickly as possible to minimise financial losses. Residential customers want to move quickly so that they can get settled in as soon as possible in their new home. Whether you are looking for commercial or residential removal services, MTC Removals is the best company for you.
Cadogan Square SW1x
MTC Removals has only the most hard working and organised team, who have the skills to take the stress out of the move for you. Moving is hard and stressful. There is so much that you need to do, and you can easily get overwhelmed during this process, especially when you have to worry about things like work and kids while trying to get this done. Let our team of professionals take all of the stress out of the process, allowing you to take a breath. You already spent a lot of time and effort trying to find your new home or office; it's time to let someone else take care of the hard stuff for you.
Do you need additional services like packing or storage? MTC Removals can also help you with that. Wherever you are going, make MTC Removals SW1Cadogan Square your first call. We offer you affordable solutions that can meet your needs and your budget. Our competitive prices will bring you in, but our team will guarantee your satisfaction.
Hire Man and Van London – Get Prices Now! Get Prices In 15 Seconds, Won't Be Beaten On Price. Get It Moved For Less.
From the moment you will hire our Chelsea Removals Services to the time of their goodbye will surely an enjoyable pleasant time period along with our well-mannered staff. Our workers will take care of your work and will make you feel proud choosing our Removals Company Chelsea because customer satisfaction is what we offer. For further details or if you have any queries fell free to contact us. 0800 294 0566 | 079 0824 7249 | 020 3811 8380 | info@mtcremovals.com