

Working time
| | |
| --- | --- |
| WEEK DAYS: |  07:00 – 22:00 |
| SATURDAY: |  08:00 – 18:00 |
| SUNDAY: | 08:00 – 18:00 |
Removals Company in London SW1- Westminster – Here is All You Need To Know
Removals Pimlico SW1, Westminster –

Victoria, Pimlico, Westminster, Belgravia, Sloane Square
Moving your house and settling into a new one is a highly tiresome process. It can be challenging to pack all your stuff, load them in the vehicle, and then unload after traveling miles to your new home. However, if you have the best removals and packing services in Westminster, then you're lucky. Specifically in London SW1, you may have heard about countless moving and removing services.
And if you're residing in SW1 Pimlico or Belgravia, there must be several office and house removal firms. Nevertheless, not all removal services providers are professional and have excellent workers and van services. 
Moving Company Pimlico SW1V, SW1W, SW1P, SW1
Along with the expertise and professionalism, you want to convert this disastrous task into a fun process. In this instance, you need to hire MTC Removals Westminster SW1, London to get your moving and packing services jobs done successfully. 
We are a team of experienced and honorable people who can handle countless goods' packing, traveling, and unloading. Furthermore, we have been operating on the local Pimlico SW1 market for many years and have managed ourselves effectively with the best fleet of vehicles. 
We provide the best transportation because our drivers carry the load and deliver in minimal time without creating any hassle. Also, we have fully equipped removal trucks to make your transportation experience most risk-free. 
Removals Pimlico – Moving House & Office, Man and Van Pimlico Removals 
Also, we have hired a multi-talented and most friendly staff that helps customers choose the right removal insurance and deals for their needs. Undoubtedly, the team of MTC Removals in Westminster guides you throughout the entire packing and delivering process. 
Our Removals team in SW1 Pimlico, is well experienced in terms of work and deal customers with ethics. They are trained to offer moderately-priced and excellent packing services, crossing out yet another exhausting and tedious process from your long moving house list.
MTC Removals take over all the laborious work so you can sit back and relax. Reach to us and avail the top-notch, fast, and smooth services as we have set the bar very high. We provide the best removals service in SW1 Pimlico and moving services in SW1 Belgravia, so stop worrying. Forget about the troubles and don't handle this relocation project by yourself. 
Pimlico Removals & Storage – Westminster – London SW1
MTC Removals Service in SW1 aims to provide only high-end services to our customers. Moreover, we have a vast range of vehicles, from small vans to large trucks that fit everybody's requirements. 
Also, MTC Removals in Victoria, Pimlico, Westminster, Belgravia, Sloane Square have proper man and van services for moving your goods in SW1 Pimlico and SW1 Belgravia. We offer affordable removals so that you'll never have regrets paying us. We have low prices with high-quality services. 
Furthermore, we never compromise on quality level because our professional services in SW1 Pimlico and Belgravia are directly enhanced because the employees for hire possess advanced removal supplies. Besides that, we have suitable bags to carry any goods that you want to deliver.
Let Us Help With Any Pimlico SW1 Office or Commercial Removal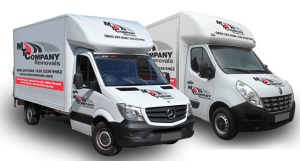 Removals Westminster, SW1
MTC Removals have got immense popularity, and when it comes to the office removing services in Pimlico, our company name is counted as the most trusted firm. 
In addition, we can do SW1 commercial removals at any public facility as we have proper and authentic paperwork. Handling, packaging, and loading of specialized equipment is not an issue at all if you're residing in Westminster. 
You can find us through our phone numbers, social media platforms, and website. Furthermore, you can visit our office if you want more authentication. 
Handle all Removals With our Mans and Van Team 
You can get the best moving van services in Pimlico because we are located here. Whether big or small, commercial, domestic, we deal with all sorts of removal and delivery jobs. MTC has a diverse range of vehicles and versatile men with van services. We're available for Pimlico customers seven days a week, including public holidays. 
If you are an admirer and acquirer, then you will need a huge truck to fit in all of your stuff. On the other hand, small or medium vans are perfect for moving small offices or donation things from one place to another. Thus, we own a variety of vehicles to satisfy our customers. All our conveyances dropped at your home come insured and pristinely clean. We take pride in being the best of our kind and provide first-rate assistance.
Moreover, our removal drivers are experienced, skilled and qualified professionals, assisted by specially trained senior technicians. Kensington and Chelsea Removals The relocation teams will take all necessary steps to prevent losing or damaging your stuff during handling, loading, and transit. 
Removals Pimlico SW1 – Removals in Victoria – Westminster London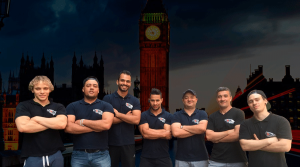 Removals Belgravia SW1 – House & Office Moving Services London
Additionally, all our workers are hired after a detailed background check. Westminster Removals, SW1, The safety and comfort of our customers are our paramount preference. Our workers are intelligent and meteoric, but their honesty and authenticity are something we swear by. They are insured, principled and disciplined workers dedicated to the ease and wellbeing of their customers. 
Also, the man and van services in SW1 Pimlico can be adjusted to suit specific needs, timings or made to include various additional options.
The entire process doesn't include any troubles and noise. Our team and technicians also work in a very clean and nontoxic since our techniques are all water-based. Just get in touch with MTC removals and hire our SW1 rubbish disposal services right now!
Book Punctual Packing Service Now In SW1
If you're looking forward to getting removals service in SW1 Pimlico and moving services in SW1 Belgravia, stop searching further. MTC removals Westminster reliable and excellent offer. 
Our company stands out against the crowd with several neat and valuable features, including prompt quotes and great value rates. Also, we provide you with both affordable prices and same-day booking if it's urgent. If you need high-quality cardboard boxes, rest assured that we will nip down and get everything necessary with us.
Moreover, you don't need to drive to your local house and office moving companies when you can book MTC Removals in SW1, within the comfort of your smartphone! We provide our exceptional services in Westminster, SW1 Pimlico, and SW1 Belgravia, London. 
MTC House Movers –  The Best Removals Company in London Sw1
Are you looking for the best moving service in SW1 London? Welcome! You are at the right place. This article will introduce you to a remarkable moving company and their extravagant services to lighten up your day! So keep reading!
MTC House Movers in Victoria SW1, London have got your back to save you from the burdensome proceedings of moving out. Whether you want to move your house, office, clean up, or simply redecorate your house, this all-in-one company, MTC Removals, can do the job!
The best part about moving out is a change of environment and the beautiful feeling that comes with it. However, packing, loading, traveling, and then unloading the endless goods and chattels ruins all the high spirits. But not anymore, because the star of the show, MTC Removals, is here to save the day! MTC London Removals Company is a London-based moving company aiming to furnish convenient and proactive customer service. We put forth our tireless efforts to relieve our customers of moving drudgery and stress to put smiles on their faces. 
But why should you be choosing us? Below are some of our excellent services and reasons you should consider choosing us:
We Offer The Best Moving Service in SW1 area
Removals Company West London , Moving your house and settling into a new one is an extremely tiresome process. Packing all your stuff, loading it in the vehicle, and then unloading after traveling miles to your new home. This can turn the fun process of moving into your dream home into a disastrous task. This is where we come in handy. Your friendly MTC removals company takes over all the laborious work so you can sit back and relax. Offering top-notch, fast, and smooth services, MTC south west london removal companies has set the bar very high. With our insured and trusted workers and vehicles, you are in the right hands. Ensuring the safety of staff and the peace of our customers is our foremost priority. 
Are you Looking for Removal Companies in 

Westminster London

?
Victoria Removals Service – MTC Removals
You have to visit the MTC Website and fill out a survey form to book your ride and labor and get a quote about the final rate. The survey includes your pickup point, destination, particulars of your valuables, and of course, the date and time of your move. With the help of a few clicks, you can successfully book your movers.
Remove Junk and Disposals with MTC Removals
MTC is a home management company, and so we are not limited to loading and unloading. We offer premium cleaning services to leave your house sparkling clean. Therefore if you had a big size home repair and arrangements and you're worried about the junk removal in Westminster, then throw away your problems since we're here. Leaving behind a neat house can help impress your landlord. Also, it allows you to get back your security deposit pretty quickly. Thus, we support keeping the house organized and free from junk.
MTC movers provide excellent house cleaners who are both fleet-footed and equipped. Our cleaners can make your carpets, rugs, floor, bathrooms, oven, kitchen counters, and cars pristine clean. Other than this basic cleaning, we also provide garden cleaning and trash removal services so that every inch of your house sparkles. 
Looking for Moving Company in Westminster?
Pimlico is a beautiful and nestled small area in central London. It is a pretty attractive and adoring place and was supposed to be the residence of noteworthy people of Britain. Winston Churchill and Laura Ashley used to dwell in the area. The Dolphin Square, Churchill Gardens, and the Art Modern Building are great examples of the area's quiet excellence. 
Removals Victoria in SW1 &  Domestic, Commercial Packing and Unpacking
You will always find Pimlico profoundly satisfying and a perfect place to rest. This place will make you fall in love with its beauty. 
Contact our company and take benefits to the fullest of our cleaning services if there is junk in the vicinity of SW1. We have the most advanced technical supplies and tools needed for a successful waste disposal process. Westminster City Council : Belgravia, Brompton , Chelsea , Milbank, Vauxhall , Westminster, Victoria , South Kensington , West Brompton , Fulham, Battersea, Sloane Square, South Kensington , Areas near Pimlico. SW1V, SW1W, SW1P, SW1.
MTC is a moving company excelling day and night in the field and winning the hearts of hundreds through our impressive and astounding performance. We assure to provide high-end services in budget-friendly pricing, we are unmatched and isolated from our competitors. 
Operating through our website, we are just a few clicks away, ready to rescue you from the drowning exhaustion of moving and removing the junk. With the aid of MTC removals, the tedious process of handling the goods and loading them into the new place has become easy now. 
Book MTC Removals to enjoy a peaceful and serene experience of moving and enjoying new beginnings.