What is the best way to Pack a House for Moving?
Packing Your House for Moving Free Guide
Relocating or moving from one place to another is tiresome and above hectic. But it can be easy process if you get assistance from professional removals company based in London UK. They offer removals and packing services company. They have well trained professionals to assist in moving either your office or home. You can also be stuck in the packing there are set to come and assist you. There are so many risks involved in the process of moving like losing your precious items. When you choose MTC London removals company none of your items which will get lost that a promise. These services are cost friendly and they have hotline where you can reach them any time and make all necessary arrangements. Get this done professionally and safe way today when you plan to move by making that contact.
The whole process on moving got so many questions in hand. That very true, many get confused where to start this process and where to end it, how to make the whole process fast, when should I start preparing for the whole process and many other question arise in mind when one thinks or moving. All these questions are answered in this free guide. When you complete this guide be sure you will not be stuck anymore in the process of moving. As moving or relocating start with preparation we shall start by telling you when it's time to plan.
When should you start Packing to Move?
A move cannot happen overnight; this means it should be a well thought issues and needs good planning. Everyone planning a move should first acting on the thoughts to move minimum of two weeks before the actual time to move. If you have bulky of things in place consider eight weeks of planning. Either starting earlier is even better depending on your circumstances. 
If you choose eight weeks planning, the first four weeks will involve less packing to more planning. All this time is to ensure everything is in place before the real mayhem of the moving commences. During this period here are some of the activities you need to do:
Make a decision to hire movers that is MTC removals

Make eerily contact to the movers and get the quotes

Acquire packing items early enough and have them stand by

Sort out thing or items you will not carry one by one and get rid of them to avoid packing them later

Set date to move during this period of planning

Have all packing items in place like boxes, packing tape, stickers and you can get them from MTC London removals.
When you set all these things in place they will enable you be strategic when it's time to move. Get to know by narrowing down this process things will go smoothly. 
When should you start Packing to Move?
This is the next question which arises after long planning, when should one start packing. We understand everything requires strategic planning and here is guide on when to start packing. Packing should start as early as four weeks before the actual day to move. This will make your packing easy and systematic. When you wait until the last days minutes to start packing you will be overwhelmed. 
The four weeks to moving day is the time to start packing. You should start with items you know you will not use until after move. Here are i9tems to pack during this period;
storage areas like your attic and basement

places where you keep extra suppliers like shed, garage and closets

equipment and tools which you are sure you will not use again until you move

displays or any collections items not in your use

out of season items like heavy sweaters if your moving in summer
# Three weeks before moving.
This is time to start packing display items like artwork and home décor objects. Include also other items you don't need on daily basis. Some op0f these items are;
Music suppliers

Office supplies

Leisure or hobby equipment's

Books other kitchen and items use less regularly

Two weeks to moving day
This is the time to get serious on packing as it only one week to big day. You should start packing from kitchen, bathroom and closets including electronics, valuables and fragile items. Get to the draws and cabinets to make sure you don't forget anything. Although this is carousal times to pack don't pack things you will in need in the few days remaining like beauty products and cloths you will need to pack. 
# 
One week to the big day before moving
It is the final stage of packing and cleaning. It's time to fill up the boxes and stamping them. Start empty rooms by this time leaving one week's items to use. Fill up the boxes you had for laundry in the laundry room, assemble bag of moving day which are essential, don't pack clothes or snacks you will be in need of before the moving day and don't pack documents or any other necessities useful in the moving day.
# 
One to two days before moving
This time to pack all items you have been using like households utensils. Plan simple meals to minimize the items you will be in need for cooking and eating. Pack up curtains, furnishings and area rugs. Get you bag of essentials ready with toiletries, clothes to use if you are moving for long distance, important documents, water and snacks and phone and charger. 
# 
Moving day
This is most important day and point in moving process. One feels exhausted and overwhelming day and also exciting day as the whole process is coming to an end. It's time to finalise packing the bed and the beddings, other remaining medications and toilets but not putting to the essential bag.  The whole process of packing for moving is easy and systematic due to advanced preparations and good planning. However, there are also certain questions which arise in the whole process of moving.

How do you Move Fast?
When under pressure to move fast enough due to circumstance it more stressful and chaotic. But with a plan and packing effectively it will decrease the whole process of relocating rapidly. Here is a guide on how to move fast enough;
 Start the process as early as possible. This means get the formula of moving as soon as possible. Start packing and getting boxes filed. Try with all means to pack the entire house hold in two minim days. As it is really tiresome you can get all this assistance from "MTC London removals".
Have a plan in place. This means you have goals to meet each day of packing and where to start the packing process. Get professionals from "MTC London removals" in your plan to give their services.
Get rid of unnecessary items by either throwing away or donating them to minimise the packing items. No everything you can carry when relocating. Give them to charity organisations to save your time for moving.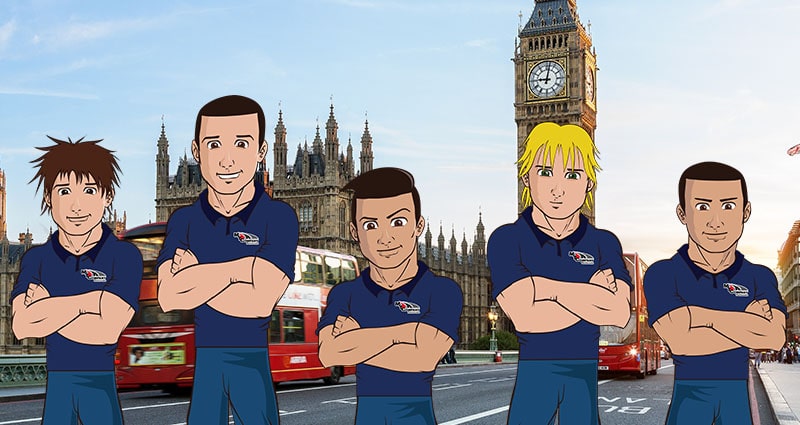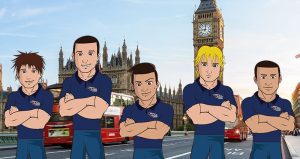 Hire MTC London removals to transport your items. They will reach safely and as fast as possible. They have experience in this field of relocating people and they are in place to make your relocation although fast easy.
# 
What's the best way to pack when moving house?
Packing is crucial in the process of moving. It involves getting your items in boxes before transportation. For it to be effective everyone should consider best ways of doing it. Here are tips on best way to do packing;
# 
Pack every room at a time
By getting to each room and completing packing you will be organized and systematic. You start with less used items first. Labels the packing boxes clearly either as per room, so as to be easy when repacking time comes after relocating. Either takes into consideration making spreadsheet detailing items as per each room.
# 
Acquire Cheap Moving Boxes
MTC London removals offer pocket friendly boxes to help in the packing. The company also give wise packing ideas and if need be you can get there professional workers assist in packing. When acquiring these boxes take size into consideration as there are bigger items and smaller items to be packed. Ensure you have enough boxes in place before starting packing. 
Protect your items during packing
It is very important to pack heavy and light items separately. Light items in the same box and heavy one the same box. Either heavy item at the bottom while light one at the top. Wrap items properly to avoid damages when bumping. Am sure you will get frustrated when you are unpacking and get to see your items are broken. For furniture's wrap those in rolls of corrugated cardboard which is available from MTC London removals.  Blankets can help in protecting and in cushioning bulky items that don't fit in a box. Take into consideration packing with white packing papers instead of newspaper so as to avoid ink stains. 
Have plan and packing for the first night

 
It is very import a plan and put in place the first night box or bag separate. Relocating is tiresome and it very hard even to trace where you had put the essential items you be in need at the first day after relocating. This why having them on a separate box or bag is significant. 
House Packing Services near me