Moving Home Checklist – Preparing for the Moving Day!
Relocating to a new place is quite an exciting experience. However, when it comes to doing the hard stuff on your own, it's never something to look forward to. Moving is one of the most stressful things we ever do. More so, if you are planning on moving on your own.  
So that maintain sanity while keeping the stress levels at a minimum on the moving day, you need some help from a Removal Company. That's where MTCompany Removals based in London comes in. As a company dedicated to serving our customers, I assure you that we have your best interests at heart!
Whether you're moving house overseas, locally or interstate, there are a few tips for moving house packing that you need to know. And that is why we have compiled a list of things you need to do to have a stress-free experience. Otherwise, your property will not get to the expected destination intact and safely.
The basic thing you need to know when moving is that as long as the groundwork and preparation is well done, moving day always runs smoothly. At MTCompany Removals, our main objective is to make moving a hassle free experience. That is why we have complied a check list of the tips for moving house packing that you should consider prior to the moving day.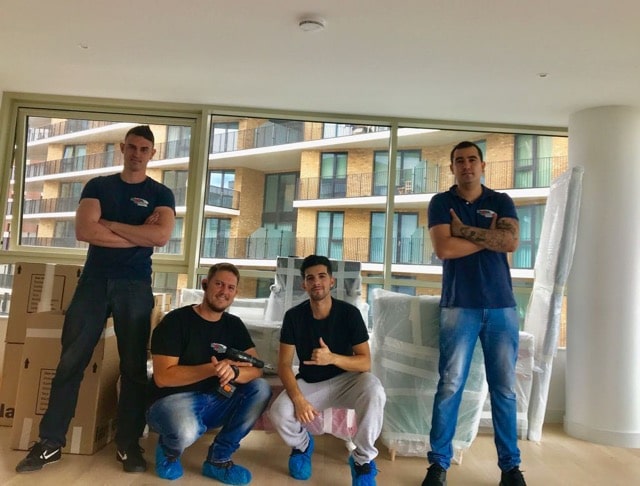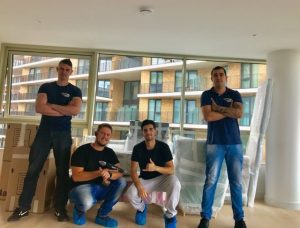 # The Ultimate Moving Home Checklist
The moving house packaging is a very crucial element when it comes to having a smooth ride. Therefore, it is advisable that you make a workable plan before getting started. Having an incredibly helpful checklist will make it easier for you to manoeuvre through your house in an organised fashion during packing.
With that in mind, there are a few things you need to consider before you begin on the actual packing process. They include office move costs ;
Sorting the removal; especially on the popular moving days like weekends, most of the good removal company  are often in high demand. Therefore, before settling down with any removals, you need to ask for a reasonable guide for the entire process. This includes the number of boxes needed and time needed depending on the number of items you have. An insured removals company is always the best.
Booking of cleaners; since you would not want to move and leave your previous house looking like a damp, it's necessary that you book a cleaner. The last thing you'd want is to hand over the house to a new buyer when the house is still in unprofessionally cleaned. Imagine moving to such a house yourself? Nobody would want that.
Remove some of the things you don't need; in most cases, you are likely not to take everything you own to your new house. Instead of going to the trouble of carrying those good to your new home only to through it all away, sort them out. That way, you will have enough time to give them all away or even throw away what you don't need.
Check through your refrigerator and other places you store your food; it's not unusual to forget food stuffs in the pantry or in your fridge to a point that they go bad. That being said, you need to take care of them before leaving to your new home. You will also need to remove all the food stuffs in the fridge. Your fridge will obviously spend some time on transit unplugged and most of the perishable goods are better of thrown away.  

What do you do before you move?
On the night before you leave, here are some of the things you need to do;
Start on packing; go for the tapes and boxes and start packing everything. It's almost time and you need to be prepared. Organise the boxes and clearly label each box. The best way to get your labels right is by using colours. That way, you will instantly identify which boxes goes where. More on this below.
Prepare for the worst; always be ready to spend a night before unpacking. Prepare each and every member of the family a small bag for them to change their clothes just in case you end up spending a night out. Also pack toiletries.
Make sure to sort out your insurance; now is the best time to talk to your insurer so that you can instantly change your policies to the new house.
Make prior arrangements for kids and pets; considering the amount of work that you are about to face, having a kid around or pet might not be the best idea. If you have a baby sitter or a relative around, now is probably the best time to get things in order.
Change your addresses; a day without cable, Tv or internet might not be the best idea especially on your first moving day. You need to make the new house as hospitable as possible. Therefore, start making arrangements to switch your utilities bills to the new home.
A week before the moving day, here are some of the thing you will need to put in order;
Start dismantling; to make your work easier and fast, start dismantling the furniture in your home. Start by taking apart the sofas, bed and book cases. So that our team gets to your home and instantly move your furniture.
Put down some instructions; for the transition between the two families to be smooth, you'll need to lay down some instructions on how everything works. We are sure that the place you'll be moving into, the previous owner left instructions so that you can have a more comfortable stay.
Do a clean swipe on of your checklist and make sure everything is in order; it doesn't hurt to double check everything and ensure that you have nothing out of place. Confirm the time frames of both the removals and cleaners.
All this will ensure that on the moving day, you have a smooth and fast transition.


# Tips for Moving House Packing
When it comes to moving house packaging tips, we all appreciate a few hacks that can save us a lot of time, money and energy. Since our company features a strong team of well trained professionals, we can give the right tips as well as practical ideas that are useful when moving a house.
Labelling of the Items
This is a very essential part of moving house packing. Rather than just making general labels on which room the boxes belong to, it's necessary that you label all the moving boxes according to the contents inside. In that, indicate exactly what's inside of each box.
This will help you when you are looking for a specific item during unpacking of the boxes. Besides being a systematic way of keeping record, this will save your time and energy.
Essentials 
If there are things that you may need right away. It's important that you pack them in a clear plastic box. This box may include stuff like your chargers, toothbrush among other essential items. The box should simply consist of things that you are likely to use on the day one in your new house. Such packaging will make it much easier to find them.
The Important Items
When moving house, it's necessary that you pack all the necessary documents together. Most of these may include the marriage and birth certificates. Such documents need to be packaged in an ultimately secure place. You can opt to include these documents in the essentials box.
However, in some cases, it's best to have your passports and other personal documents on your personal bags throughout the trip. Trust me when I say that losing your passport will be more trouble than ever losing your favourite book during moving.
# Heavy Items Packaging
When it comes to packaging the bulky items during moving house, there is a certain level of expertise that you need. In that, you need to know what should go where in order to balance out the weight equally. For instance, you should make sure that books along with the other heavy objects are packed on small and compact boxes.
This ensures that the boxes are not too heavy for instance in a case where we use the cardboard boxes. All heavy boxes should be placed at the bottom and this might be more of a common sense.
Putting the heavy boxes beneath and the lighter ones on top ensures that the breakable items are not damaged during moving. Also, it's necessary to label the heavy and light weights boxes in order to avoid injuries.
# Packaging the Fragile Items
During the moving house packaging you need to take extra care of the fragile items. For any breakables during packing's, its better when you use the bubble wraps to wrap each fragile item individually. After wrapping you can then stack them vertically like in the dishwasher to avoid any breakages.
This is because there will be less pressure applied on the bottom of the plates. Any art work can be protected by wrapping them individually and storing them in the mirror boxes. You can use the packing tape to create an X shape on your mirrors in order to avoid any cracks when moving.
# Packaging of Toiletries 
When it comes to the cosmetics when moving house packaging, there a few packaging tips that you should consider. Makeup should be stored in a hard cosmetics case. Also, you need to separate things carefully in that the creams, dry items and separate.
When packaging the toiletries and makeup, you need to cover the openings using a cling film before putting the lid back thus should prevent any leakages. On the other hand, you should place a piece of cotton pad on the powder to prevent them from having any cracks. 
# Textiles and Clothing Packaging
Packaging of textile and clothing is never easy especially if you are planning on folding all the clothes then boxing them. Since we are about efficiency and time saving, when it comes to clothing and textiles packaging, you can as well slide the clothes in the rubbish bags directly with hangers for convenience.
If you have any rugs and carpets, you can roll them then secure them with a rope. You can then place them in a bag and ensure that they are covered on both edges to avoid dirtying the edges  
# Packaging of Appliances and Electronics 
Computers; if in any case you would like to move your computer, the first thing is to ensure that all your data is backed up. You can use an external USB, Hard disk or cloud storage. After that you should turn off your computer plus every attached devices by unplugging from the main switches. Ensure that you also unplug the electronics too.
Ensure that you label each part clearly so that there is no confusion when you need to reconnect. If you don't have the initial packaging that came with the computer, consider using a thick walled box as an alternative. In such a case use bubble wrap on the sides or any other cushioning material.
Furniture; the first thing you need to do is to disassemble the furniture and to label each part. Ensure that all parts of each furniture are packed in the same place. Put all the screws and the other fittings in a bag then label it too. Tie the bag to the main parts of the furniture. In this case, use cushioning to cover the arms of your chairs.
Fridge freezers; before you move your refrigerator, ensure that you give it enough time to drain and defrost. An hour or two will do the trick on this one.
Gas ovens; to discontent the gas oven you might need the help of a gas registered engineer. This should be done best a few days before you move. Ensure you make bookings in advance to avoid having to look for someone in a hurry.
Washing machines; this is an easy one since plumbing it is not so much of a hard task. This can take you from a minutes to a few hours depending with your prowess on the same.
# Closing remarks
If you are wondering how to move house in UK, MT Removal Company in London is just what you need. Our well-trained team of the home removal professionals will help with every moving house hence giving you a hassle free experience. Try us once and you will never regret your experience.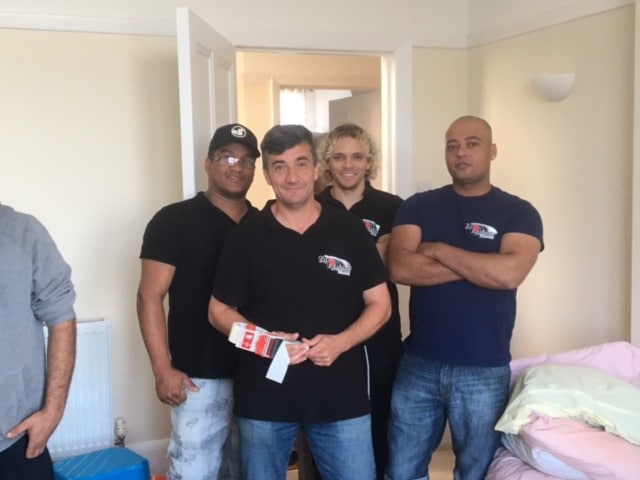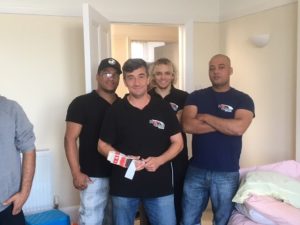 Helpful articles: