Removals Bayswater W2 – MTC Removals Company


Working time
| | |
| --- | --- |
| WEEK DAYS: |  07:00 – 22:00 |
| SATURDAY: |  08:00 – 18:00 |
| SUNDAY: | 08:00 – 18:00 |


Move items quickly with the help of our professional Man and Van Firms in West London.
Our Man and Van in Bayswater can Get it Done for you! Move Anything to/from Anywhere in Greater London! All Vetted and Sanitized. Full Insurance Coverage. Free instant Quote. Pay by Card/Bank/Cash. 19000+ Moves Completed
Need Removals in Bayswater ? MTC Removals Moving since 2009! Get Quotes Now. Won't Be Beaten On Price. Get Quotes In Minutes. Get It Moved For Less.
Bayswater Man And Van – Low Cost Man & Van Services
We are friendly, hard working, honest, reliable, and dedicate ourselves to serving our customers. Our vans are spacious, clean, and above all impeccably well maintained to ensure that we deliver an excellent service.
We Cover:
Our base is in West London, but that doesn't stop us from covering all areas throughout the UK.
• London (All Areas)
• UK/Nationwide
Our Insurance:
• Fully Comprehensive hire and reward insurance.
• Goods in Transit Insurance
• Public Liability Insurance
• CRB Checked Drivers
Equipment:
We come well prepared and have invested in equipment to allow for us to move your belongings efficiently, and safely.
• Heavy duty trolley
• Removal blankets
• State of the art SatNav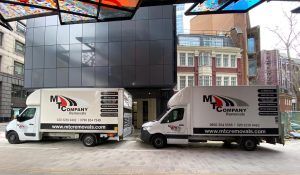 Man and Van Bayswater W2
Well, we can cater to all these needs of you with the best Man and Van Bayswater services provided in west london.
Our Removal Company Bayswater that offers services from packing stuff in your house or office and shifting it to another place or any kind of waste removal from sites or locations.
House Removal Bayswater
Hire Man and Van in Bayswater Usually, Removal and moving companies in Bayswater  either provide the vans or the man force for the purpose, but we have combined both of them, so you don't have to worry about hiring them separately.
What we offer
If you are moving in our out of your house or apartment, you will need a man and a van to pack your things up and help you shift them all the way and set it up in a new place. Well, MTC West London Removals  provide man and van service in Bayswater for moving house removals. You can choose the number of workers and van size according to your need at an affordable price with a complete guarantee of high-quality service
Moving out the old furniture and obsolete stuff from the office removal or clearance services helps you out, saving you from the hassle of sorting things out and arranging the man and van for the purpose. Paddington Removals  Our office clearance service not only will make your office clearance speedy and reliable but will also guide you with expert advice on the issue. The service saves your time and money and frees you from worrying about arranging and packing up the stuff to move out.
Be it your broken furniture or junk collected in your garage or old and rusty stuff from office clearance or home renovation, and we can clear it all in no time at an extremely cheap rate. You can let us auction your old stuff; just let us know your expected price for which things will go, and we will auction them for you and let you have complete details of the bargain, and you can easily earn some extra bucks from the useless junk collected in house. We assure you to get your best dealings and that too within less time, so you don't have to wait till forever.
Along with our man and van removal services in Bayswater, we also provide boxes and packing stuff needed for packing and moving things. The boxes come in variable sizes with different weight strengths and materials recommended for the packing of different types of stuff. During our man and van removals, such boxes are used, and even if you don't want to hire our removal service, you can still buy these boxes from us.
Benefits of Choosing Our Man and Van services
We provide the best man and van services in West London, especially targeting the Bayswater area W2. Our services are of a prime quality, and we deliver the best removals for houses and offices in Bayswater. Some of the key highlights of our services are:
Licensed and Insured removals:
All our removal services are licensed by the government , which makes us more trustworthy and reliable for packing and moving out your stuff for your houses and offices and auctioning them if you want to and providing you with the complete details of the dealings and money transfers in returns.
All the removals van are insured, and for all transfers, insurance is done, and if any damage is caused by accident or any other worker, the company pays a full refund for that too.
Professional and trained staff:
All our staff for removing and packing is highly trained and works with complete efficiency packing the stuff with extreme care so as no damage is done to your belongings and shifting it all the way to any part in London driving safely. Be it the drivers or the loading staff; every worker is trained and experienced, so no inconvenience is caused. The team is customer friendly and courteous and listens to all your guidelines while packing up your fragile and important stuff.
Affordable and Punctual:
Our company provides you with highly affordable rates for removals and packing services and that too on-time. The company will charge you only the amount mentioned in the quote for your removals and no extras will be included while securely packing up your stuff even if it gets a little late while doing so. The service is promised to be on-time, always ensuring that the team reaches your place on a given date and time and shifts the furniture before the deadline.
Unpacking and setting:
Not only our man and van staff pack and disassemble the furniture and stuff for you, but also when shifted, they will unpack and assemble it back too and sets it up on the new location according to the customer's choice.
Expert Advice and secure removals:
Our service also offers expert opinions on the house and office clearance and the on the auctioning of the old stuff you want to get rid of. This doesn't raise extra money for you or the business but also helped in renovating and redecorating the place too. This saves quick disposal of the things and saves a lot on the budget and the time for the removal. The expert guided service helps in workload divided into parts to quickly complete the task and that too securely and safely.
Move house quickly with the help of 

our professional removal services.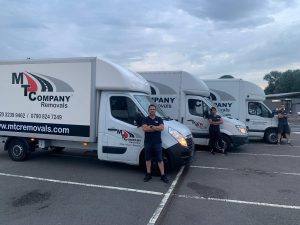 Extras:
With the amazing and cheap services, you get free seats in the van, too, for travelling with your stuff without getting to pay any extra penny for that.
So for Best Removal Services in West London, Contact "MTC Removals" – Man & Van Bayswater  You can book the services online by filling up a form on our website, and we will give you a commendable quote after reviewing the stuff and loading and unloading the workforce required and the distance for shifting things. We charge extremely reasonable and low prices with trusted and professional staff that will handle all your stuff with complete care and efficiency. 
Also, with the insured service, you can relax about any damaging of your stuff, and we will take care of it all. 
Friendly Removals Bayswater. Top Rated, Low Price Service. Free quote. Dedicated Team ! Book now and get your house moving or office clearance done swiftly with us quickly and safely, and that too with a lot of stress relieved from your head. We assure you that our man and van service will satisfy all your needs and you won't regret it ever.
Contact Us
Working time
| | |
| --- | --- |
| WEEK DAYS: | 07:00 – 22:00 |
| SATURDAY: | 08:00 – 18:00 |
| SUNDAY: | 08:00 – 18:00 |