Quick Checklist Of Things To Do When Moving House
Smart Things To Do Before You Move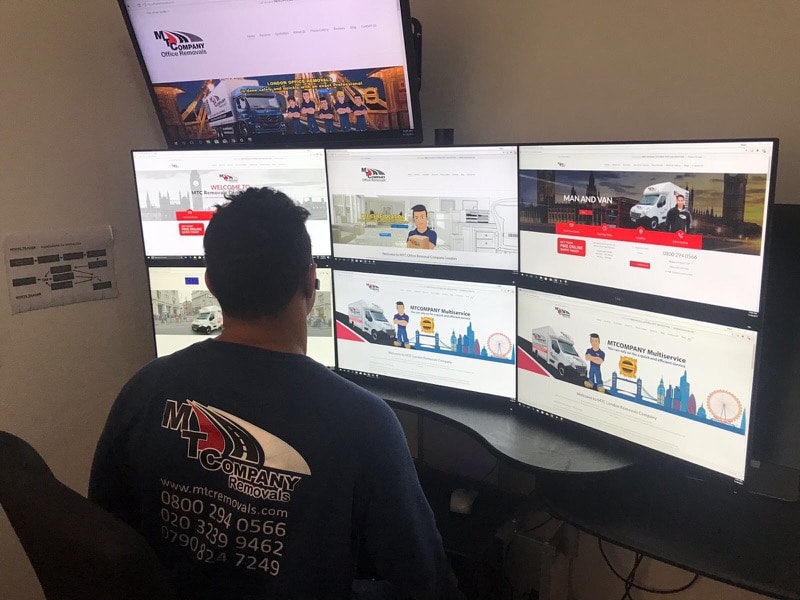 Moving House Checklist
Moving houses is never easy, whether you are moving from a single room or a multi-roomed family house. Everyone thinks it is an easy task of collecting your stuff, loading them on to a truck and offloading them at the next destination. In fact, most of the work happens away from packing and unpacking. From experience, it is always advisable to find help with moving house. However, even with the help, there is a lot to be done that the removal company will not assist.
The best way to execute moving is planning. This means creating a moving home checklist that will make your relocation stress free and easy. Of the tasks involved during moving, there are other smaller tasks that will contribute to the wider success. Here is a comprehensive guide that captures the major tasks and others that contribute to the ultimate goal of relocating.Look For A
Professional Removal Company
This is arguably the most important task that will ensure successful relocation. Regardless of the number of items involved or the distance you will be relocating, a professional removal company is your best bet.
Searching For A Professional Moving Company
The ideal company when you want to move depends on your budget and expectations. Peruse through the profiles of moving companies in your purview. Avoid searching for the company at the last minute because you are prone to mistakes. Doing your homework of background research ensures that you are safe. Who can recommend a good removal company? Well, ask colleagues to recommend companies they have used and are sure they will provide quality services. Read reviews, testimonials from other clients and industry ratings. Check the distances involved and whether there are delicate or special items that need to be moved. Experience in moving is important to protect your items from damage.
Get An Estimate Or Quote
Professionalism of the house moving company is the most important element but you need a company that is within your budget. Preselect several companies and ask for estimates from them. Invite them to your home to give them a real picture of what is expected. Avoid estimates over the phone or email because they can be extremely misleading. Compare the estimates given by different companies and see who gives the best quote. The best should not just be the price. Availability of resources and personnel must be considered.
Book Your Moving Date Early
Once you find a good moving company it is time to take the next best move and book. There are seasons when these moving house companies are extremely busy. You might miss on a good removal company if you delay booking. Reserve the day to have an idea of the time you have to pack.
Organize Your Finances
Moving houses is financially demanding. There are packaging materials to be bought. You also have to pay for the services. This demands financial preparedness. Here is how to ensure that your finances support your decision to move and the activities surrounding that.
Create A Reasonable Budget
Identify the activities that will need to be funded during moving. They include purchase of packaging materials, paying for the services, repair and replacement, insurance, and other related factors. Base your budget on the estimates given earlier. Leave room for miscellaneous expenses that arise unexpectedly. You do not have to spend everything you have budgeted for.
Find A Way To Reduce The Expenses
While you are discouraged from focusing too much on the price of moving instead of quality services, there are ways you can reduce the budget and still get premium services. You may buy the packaging materials at a bargain. You may also do the packing instead of allowing the company to do it. You may choose a season when the number of people moving is reduced and thus you enjoy lower prices. Take advantage of any opportunity to reduce your moving bill.
Make A Moving Plan
You should create a moving rhythm that is only possible when you have a calendar and time. Losing time and being disorganized will cost you. The plan involves the mandatory things to do when moving house. Once you are done with a task, you will tick it out of the plan. You will be surprised at how easy moving becomes. Your confidence will grow as the actual day of moving draws near.
Organize Your Moving At Personal Level
The plan helps you to optimize your moving. Among the tasks that have to be completed alongside packing and moving are notifying friends, family and important institutions on your change of address, arranging transfer of children to a convenient school, requesting medical records from the family physician and maybe a recommendation of a reliable doctor in the London city, facilitating medical checkup for your pets before moving and also getting contacts of a new vet wherever you will be relocating.
There are activities aimed at ensuring that you settle with ease at the new address. It therefore helps to ensure that the new address is well served with utility from municipal, gas, electricity and other common amenities. Cancel subscriptions and terminate contracts served at your old home. With notices having been given, you will be ready to make the switch.
Optimize Your Movement
This is the secret to saving when moving. According to experts on how to move house UK optimizing your relocation is reduces your expenditure. You do not want to repeat tasks or make unnecessary trips. You also do not want to plan for space or packing equipment that will not be utilized. As such, it is time to optimize your movement.
Pick a pen and paper and write everything that is in that house. This will give you an idea of what you need to move. This exercise gives you a chance to recognize the items accumulated over the years. You will also notice what has not been used for these years. You can finally make a decision on what to carry with you and what to sell or discard.
Remember that the cost of moving is directly proportionate to the weight and size of items being moved. This is the time to only carry what is necessary. The inventory has already given you an idea of what you have accumulated. Be ready to give up some items and start life a fresh.
Besides reducing the cost of relocating, you can make some money. This money will oil your relocation or ease your settlement into your new home. Carry the items you are not using into the next car boot sale or post them online. The price should be a huge bargain considering that you no longer need them. This could be better than giving them away though being charitable is also a trait to consider.
Do Own Packing 

Moving house checklist
Among the most prudent moving house tips and tricks that will save you money is to do the actual packing. While experienced packers are always preferred because they handle the antiques, fragile, valuables and breakables better, some of them are just a matter of logic. If there are grownups in the house, they may act as the hands for one packing professional which reduces the amount you pay and also helps you to track your items.
Easy relocation requires you to get the right packaging materials and in the right quantity. Some of the materials include cardboards that come in different sizes and shapes. You may borrow from a friend or acquaintances instead of buying. You may also use the boxes used to package electronics and other accessories in the house instead of buying new ones. Packing papers are also useful and although papers used as cushion can be substituted with news prints for padding and cushion.
The extra fragile items should be protected with bubble wraps. These items include chinaware and glassware. Any delicate item must be handled with care to avoid breakage. You will need quality roll tape to seal the boxes tight. A marker will help you identify boxes and make it easy to unpack in an orderly manner. The tape also points at the 'up' side to avoid damaging your items in the process. It is easier if you find a removal firm that does the heavy lifting for you.
Moving House Guide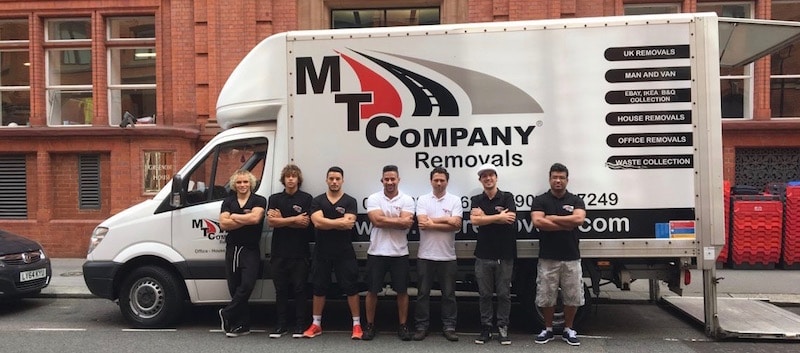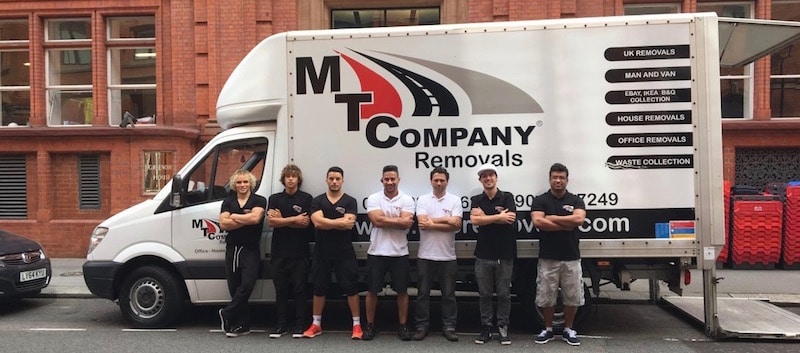 Whether you are using the best removal companies London for packing or you have decided to DIY, you need to identify the starting point. Being disorganized will waste your time and even space. Start with the items that are difficult to pack. Begin with areas that are used the least to avoid inconveniencies. Towards the end, you can unpack the bed, seat, television and the cooker. Large and bulky items are also packed first to give you the opportunity to slide the smaller items in between.
The above moving tips and checklists are not conclusive and can be customized to meet individual needs. Consult a specialist in moving to enable you have a personalized package. Endeavor to save time and money, but this must not happen at the expense of quality services.
https://en.wikipedia.org/wiki/Moving
Relocating your office can be a daunting task, but MTC Office Removals is here to make the process seamless and efficient. Our comprehensive office relocation services ensure a smooth transition to your new workspace. We handle every aspect of the move, from initial planning to moving office furniture and equipment.
To ensure your items are safely transported, our expert team provides professional office packing services. We are experienced in handling delicate and valuable items, giving you peace of mind throughout the move. As a leading provider of London office removals, we understand the unique challenges that come with relocating in the city.
If you're looking to declutter your workspace, our office clearance services can help you dispose of unwanted items responsibly. For larger-scale projects, we also offer business relocations tailored to your specific needs.
For smaller moves or single-item transportation, our man and van services are an affordable and efficient solution. And, to further simplify the moving process, our crates hire service ensures you have the necessary packing materials to keep your belongings secure.
Trust MTC Office Removals to provide a stress-free and professional moving experience for your office relocation.