West London Moving Company – Need Help Moving ?


Working time
| | |
| --- | --- |
| WEEK DAYS: |  07:00 – 22:00 |
| SATURDAY: |  08:00 – 18:00 |
| SUNDAY: | 08:00 – 18:00 |


Enjoy your new house with the help of MTC West London House Removals . 
Professional & Dependable · Competitive and Fair 
Services: Home Removals, Office Removals, Storage Services, Packing Materials, Packing Service.
Removals West London – UK Removal Company Of The Year
        Best West London Removals Service – Friendly & Highly Experienced Team
Taking The Stress Out of Moving! Competitive Pricing
You have gotten to a place where you can avail great transportation service that highlights supreme expertise, strong customer satisfaction as well as exceptional savings west London removal company. This is a place where moving becomes easier, and you get to feel 'solace.'
West London Removal Services – Looking for Hassle-free House & Office Removals
The act of moving can be really demanding. There are many things to put into consideration, in conveying your property from one place to another, securely. MTC Removals is a removal company which is based in East London. We help to carry out your house removal process. We have gained a reputation for Best Removal Company in West London for many years.
When is the appropriate time to move?
It's not always an easy thing to tell when you will move; however, we have noticed that a lot of home movers prefer weekends to prepare and as well settle. Be which implies that Fridays and Saturdays are the busiest days for many West London removal businesses. Hence you can enjoy a premium price on this day from us the moment you make up your mind to move. Consider moving on a weekend if you really need to save some dollars.
What would be the cost of moving home?
Sadly, there is no special fixed price for removal services; it's totally reliant on what you are moving and how far you intend to move them. This is why it's better to get a quote from us to be aware of the cost of what you will be moving. And if you really need to save some dollars, compare the price to what you will have in the midweek as well as holidays. This makes you understand the best time to utilize our services. Majority of removal businesses charges about £60 to £90 every hour for local removal with two men and van with at least two hour charges. The far distance costs are within £450 for only a flat to £1000 pound for a four bedroom flats. Practically, the real price of the removal is often not easy to decide because of several factors that are analyzed.
Choose a Right Removal Company 
The local removal organization charge for each hour. It should be about £60 – £90 each hour with two men, and the van is a regular charge of most local removal company based on your location.
They prefer to charge you two hours in advance instead of charging for each hour. The local removal is about £20 every hour, while the weight of the product to be packed is not needed.
And the number of our users for your removal can't be precisely determined because a little setback in the process can add extra hours. Therefore, planning for additional charges is great when attempting to request from the service of a removal company.
Removal Company West London  – MTC West Removals Service
For removal that has to do with long distance, the weight and the distance are the key factors in deciding the value of such services. You can ask for a quote from the company. The estimated idea of the charge of moving is:
• A three bedroom flat would roughly cost you around £900
• A two bedroom flat would cost roughly £600.
• For a bedroom, hire a removal company roughly charges one flat with a bedroom roughly £450.
Picking a Removal Company West London the above prices are the just estimated amount. You can only ask for the correct price of the service from the removal company.https://en.wikipedia.org/wiki/West_London_(sub_region).
West London Removals – Household and Office Specialists. Movers – Packers
Reliable West London Removals Services at Affordable Prices. Get Quote Online in a Minute! . Experienced Staff. Book Online. Highlights: Fully Insured And Accredited Movers, Save Money. Searching for an Easy Way to Move Your Stuff from One Spot to Another? Call Now: 0800 294 0566  We Have Efficient Strategies to Have Your Stuff – Transported in No Time. Trusted reviews. Free Quotes & No Obligation.
ls service?
                                                 Our Services
Removal Firms in West London | Highly Trained Experienced Team Available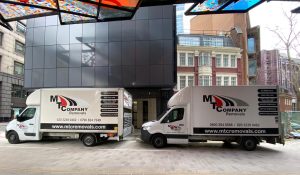 Mistakes that people do when Moving Houses
Are you looking forward to move your house? Then you must be aware about the mistakes that people do when moving their houses. If you are aware about the mistakes, you will get the opportunity to overcome them while you are moving. Unfortunately, most of the people who are "moving houses in West London" don't have a clear understanding about the mistakes they do. Here are some of the most common mistakes done by people. 
Not being Organized
Moving is not an easy process. In order to go through the complex process, you should be properly organized. If not, you will have to deal with the frustration, which would arise due to unforeseen circumstances. Being organized means separating all the items that you pack. For example, you need to pack medicine and other important documents in a bag, where you can reach easily. You should pack all the irreplaceable items in a separate bag and carry along with you while moving. In case if you are moving from one country to another, you will need to get ready with your passport, visa and other important documents. The West London removal company you select will be in a position to provide assistance to you with it. You just need to work as advised by your moving company. Then you will be able to minimise your chances of going wrong.
Areas in West London We Serve:
Brent

Ealing

Hammersmith and Fulham

Harrow

Hillingdon

Hounslow

Richmond Upon Thames
The Main areas within West London that we Cover Are:
South West London,Surrey Hide, Balham, Barnes, Barons Court, Battersea, Belgravia, Berrylands, Brentford, Brixton, Brixton Hill,Brompton 
,Burwood Park, Hersham, Walton On Thames,Bushy Mead,Camberwell,Castelnau, Charing Cross,Chelsea,Chinatown,City of Westminster,Clapham,Clapham Common,Clapham Junction,Clapham Park,Claygate, Surrey,Colliers Wood,Coombe,Copse Hill, Cottenham Park, Covent Garden,Croydon, Surrey,Crystal Palace,Ealing,Earls Court,Earlsfield, East Molesey,East Sheen,Esher,Fulham,Furzedow,Gunnersbury,Ham, Surrey,Hammersmith,Hampton,Hampton Hill,Hampton Wick,Haymarket,Herne Hill,Hersham, Surrey,Hinchley Wood,Hyde Park,Isleworth, SouthKennington,Kensington,Kew,Kingston upon Thames,Kingston Vale,Knightsbridge,Lambeth,Little Ealing,Long Ditton,Mayfair,Millbank,Mitcham,Mitcham Junction,Morden,Mortlake,New Malden,Nine Elms,Norbiton,Norbury,Norwood,,Norwood New Town,Old Malden,Osterley,Otford,Parsons Green,Piccadilly,Piccadilly Circus,Pimlico,Putney,Putney Bridge,Putney Heath,Putney Vale,Raynes Park,Richmond, Surrey,Roehampton,Sands End,South Kensington,South Lambeth,St James's, South Wimbledon,Southfields,St James's,St Margarets,Stockwell,Strand,Streatham,Streatham Hill,Streatham Park,Streatham Vale,Summerstown,Surbiton,Teddington,Thames Ditton,Theatreland,Thornton Heath,Tolworth,Tooting,Tooting Graveney, Tulse Hill,Twickenham,Upper Norwood,Upper Tooting,Vauxhall,Walton-on-Thames,Wandsworth,West Brompton,West Kensington,West Molesey,West Norwood,West Wimbledon,Whiteley Village, Hersham,Whitton,Wimbledon,Wimbledon Common,Wimbledon Park,Worcester Park,World's End.
Need Removals in London West? Household and Office Specialists
Failing to Communicate Properly 
Effective communications play a major role when you are moving internationally. South west London Removals hence, you should keep a phone along with you at all times. When you are changing the time zones while you move internationally, you will find it as a difficult task to communicate along with the moving company. If you feel that using a mobile phone is inconvenient in such a situation, you can set up an email account and inform your moving company that you will be communicating via mails. 
Waiting until the last Moment 
During the process of moving house in West London, you should never wait until the last moment to get ready with moving. If you do, there is a high possibility for you to end up with frustration. For example, if you want to get visa when moving out of the country, you should remember that it is a lengthy process, which can take a considerable amount of time. If your visa doesn't get approved by the time you are planning to move, all your schedules would get scrambled. Hence, you should not wait until the last moment to get things done, especially when you are moving internationally. You should also be careful to find a house removals West London company at least few months ahead of your travel date. Then you will be able to explain all your plans to the moving company and make sure that you don't deal with any last minute frustration. It can also create an appropriate situation for the moving company to come forward and provide the much needed assistance to you. 
Not having a clear understanding about the new house rules 
When you are moving, you should be aware about the new house rules. You need to pay special attention towards it when you are moving from one country to another. There are some rules and regulations, which you should adhere when you are importing new goods into the destination country or new state. For example, some countries have prohibited the import of firearms and alcohol. Before you move, you need to do an analysis of the items that you move. Then you should consider the regulations associated with importing goods to the destination country. This will assist you to make sure that you are not carrying anything prohibited. 
Failing to Hire the Best Moving Company 
All the moving companies out there in the world will not be able to assist you with moving house in West London. Therefore, you need to check some quality movers company like MTC London Removals . They are aware about all the regulations that need to be followed when taking goods across different region. Therefore, you will be able to receive an excellent assistance throughout the entire moving process. You must keep this tip in your mind when you are looking for the best West London man and van. It will take some time for you to look for a reputed moving company in your local area. The time you spend on it will be totally worth when compared to the benefits that you will be able to receive in the long run. 
Packing flammables and Explosives 
You should never pack flammables or explosive items inside the boxes when you are moving. If you do, there is a high possibility to end up with an accident. Unfortunately, most of the people tend to do this expensive mistake while they are moving. There are instances, where you will get the need to take explosive or flammable items to the new home. In such a situation, you are encouraged to contact your West London removal company and ask for the best available method to take the goods. Then you will be provided with recommendations on how to carry the items you have to the new home. Hence, you can make sure that you don't leave any items behind when you are leaving.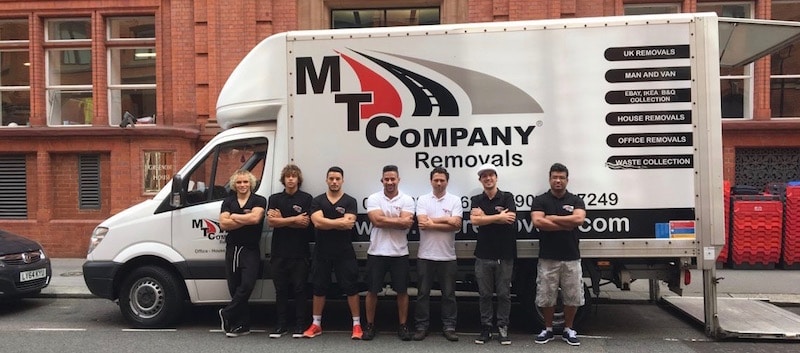 Spending too much time on Packing 
You shouldn't spend too much of time on packing the stuff. However, most of the people do this mistake when they are moving. Hence, you must keep this fact in your mind when you are looking forward to experience hassle free move. If you are not sure whether you will be able to move on time, all you have to do is to contact one of the house removals West London. Then you will be provided with instructions on how to avoid the delays in packing. You just need to work according to the instructions given by the company. Then you can make sure that you don't end up with any unexpected delays in the process of moving.
Contact Us:


Working time
| | |
| --- | --- |
| WEEK DAYS: |  07:00 – 22:00 |
| SATURDAY: |  08:00 – 18:00 |
| SUNDAY: | 08:00 – 18:00 |