What's the Cost of Removal Companies and What's a Fair Price?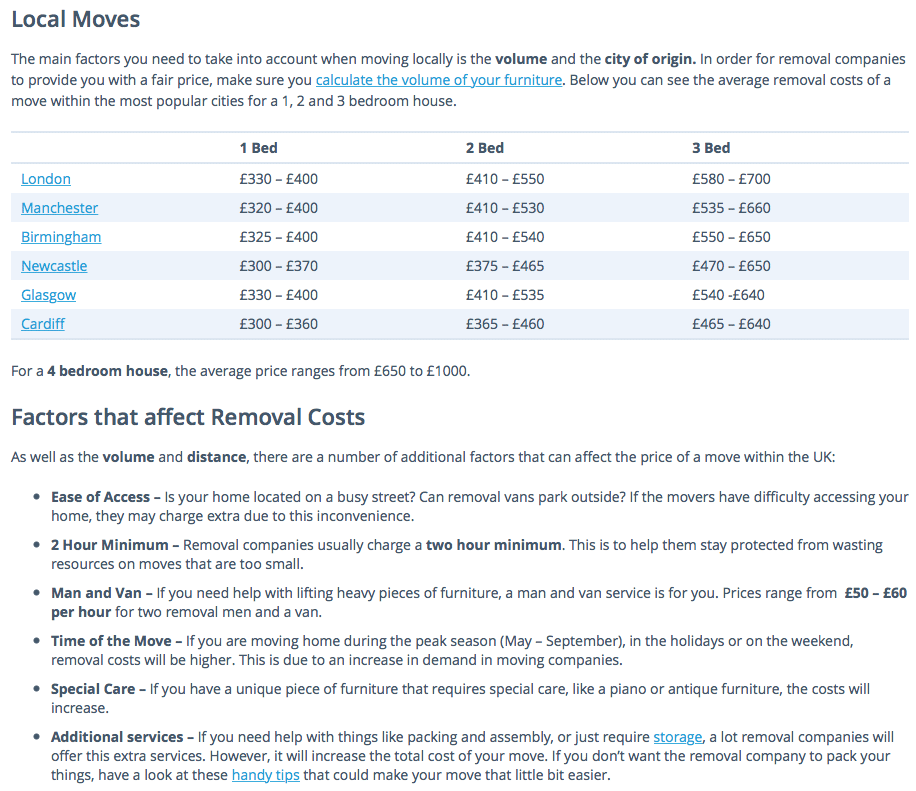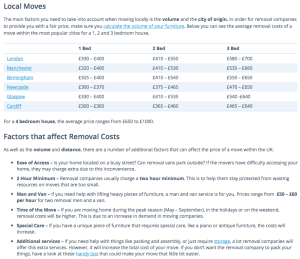 When it comes to the cost of Removal Companies many people worry.
Knowing the cost of removal companies and how to move correctly can be sort of an art-form.  How much do removal companies charge there are many ways people move and many different types of people and moving situations.  Instead of guessing on how much it's going to cost and how much you are going to get done how about we give you an in depth look at how moving costs vary depending on your specific set of situations.  Moving is ranked right up there with a divorce or the death of a loved one when it comes to stress and anxiety.  This means that making the transition as easy as possible is really the key to making sure that everything goes smoothly and efficiently.  There are a plethora of reasons why people move  every single day and even if it's not due to the best reasons on the planet there is no reason why it cannot be a very simple and easy task to ensure that you move as quickly and easily as possible.   Now after all the research that's been put in across the board of many different removal companies in the UK it seems that the middle ground of price is around £600.  That is about the average on what it might cost you to move your entire house to a new place but there are extras that will be talked about in just a bit, so let's get started.
Moving house, what's the options
Moving Yourself By Yourself – Now this is perhaps the cheapest way to move of course but it's also the most time consuming and labor intensive of the groups that we shall look over.  Not everyone is going to have a large removal van at their disposal or even anything close to being the size of a moving van to move their larger items to the new place which means your first big expense is going to be renting one.  Depending on the size that you need and how many rooms that you have in your house will depend on the cost of something like this.  You will also have to pay for your own fuel and mileage if you plan on getting a small van instead of the large and then make more trips all of that will cost you money.  You will be the one packing, loading and then unloading on your own which might not seem to bad until you are actually doing it.  So its less expensive but also much more stressful on you and the entire family or friends that you live with who will be helping you move. It also worth having a big house clearance so your not taking rubbish to the new home and save time and money.

How much do Removal Companies Charge
Hire Moving Company – You can do the above and move yourself or you can move yourself and hire a few people to help you get the job done faster and easier.  The downside to this is that the people who you are going to hire aren't going to pack your boxes for you, Instead they simply move already packed things into the van and then they unload the van at your destination and then they leave.  They offer no other kind of help like setting up furniture or even placing the boxes or furniture and getting them set up.  Instead they really just are the heavy lifting people. It usually costs between £45 – £75 an hour and there is usually a minimum of hours that you have to spend.  Let's say the minimum hours is 4 and you only take two hours you are going to end up paying extra for a service that you didn't even use and that can be very frustrating to the people who are moving. Saving money is important in this day and age and making sure that you get the best bang for your buck is something that can be the deciding factor between getting a job done and getting a job done right. #how much do removal companies charge
Hire a full service removal company
This is the most expensive but it really does take the guesswork out of moving and they can do everything.  Imagine doing absolutely nothing except for giving directions on what goes where and driving to your new place behind the moving trucks!  It can cost between £400 – £1,500 depending on exactly what you will need or want done.  If you want to make sure that everything is done for you including packing up all the boxes and wrapping of the furniture so nothing get's damaged then you will pay on the higher end. How much do removal companies charge Imagine if you will though being able to pay this one time fee and not having to worry about much of anything. 
There are usually two ways to pay which is upfront payment from a quote given to you by the company and then hourly.  Personally an upfront payment usually pays off because you do not have to keep such a close eye on your watch or wallet to ensure that you aren't getting taken for a ride or that people are going overly slow just to milk the time clock.  You will also want to make sure that you've discussed the payment options in advance for things like the insurance as well.  Always get the insurance when you are moving with a removal company so in case the unfortunate happens and something is broken, lost or damaged that you can recoup the cost of whatever it was. From the outset factor this in to the cost of removal companies as an option.#moving house cost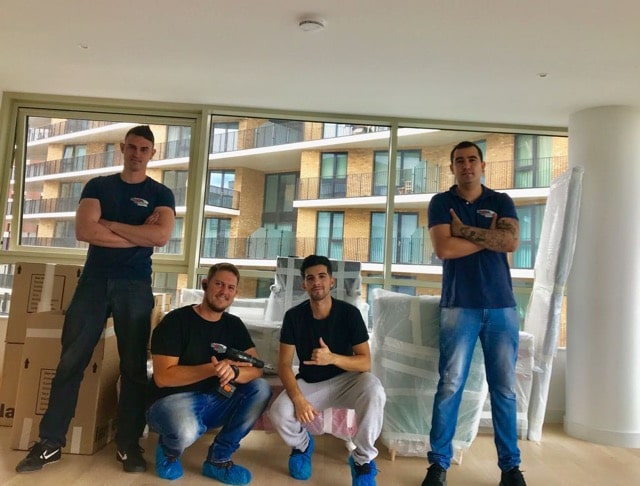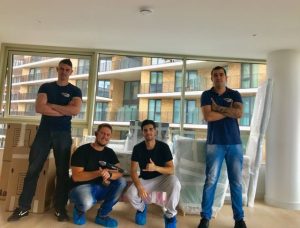 Try to get recommended removal companies 
Moving can be a very hard process even when you have a professional removal company at your side helping you every single step of the way.  It doesn't have to be you alone though, remember there are quality companies who put their clients first and foremost.  Who have dedicated their entire careers to ensuring that they do a great job.  Making sure that you find a removal company with a great track record is really important. Read the reviews and talk to people who have used the companies so that you can put your mind at rest and really just get through the move without any problems.  There are always going to be hick-ups when it comes to moving but finding a quality moving company shouldn't be one of those things. 
MTC London Removals Company We specialise in removals in residential and commercial areas. From the simplest job including just a couple of items to be moved from one room to another, to internal office removals. We offer a flexible service to suits your needs and help you in any possible way, and we guarantee the best care of your property. #removals