How to Keep Costs Down When You Move Home
How to keep removal costs down
Moving a house is never a relaxed affair in any one's life. Firstly, saying goodbye to the people you have been living around with is stressful, and secondly, moving will cost you a fortune if you do not watch on a few factors.
How can you cut moving costs? If you have been thinking about moving, you should have at least had this in mind. You do not want to splurge all your hard-earned money into moving to a new house.  How to keep costs down when you move home is always a puzzle that has to be figured out before the moving day arrives. Here some of the tips that will help you save some money while moving to a new home:
How to Keep Removal Costs Down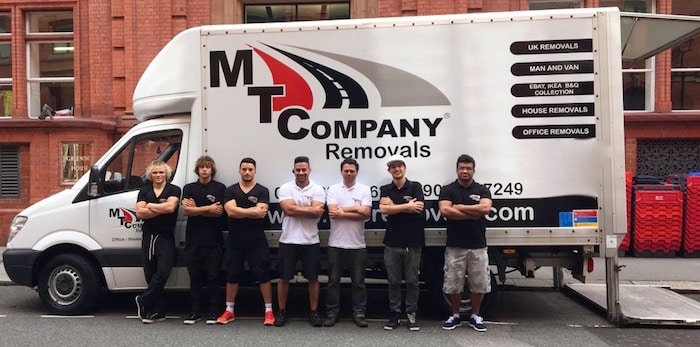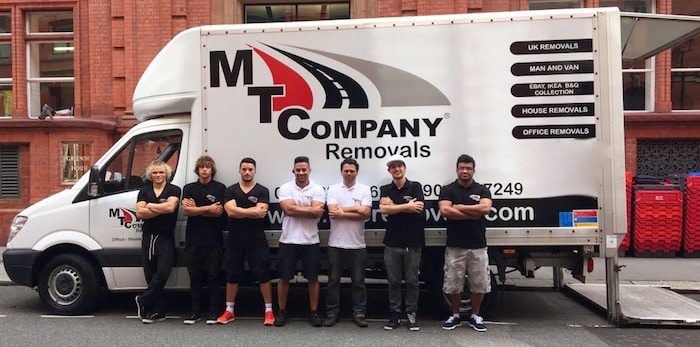 Hire an affordable removals Company that offers affordable and yet competitive relocation services is one of the ways that has been approved to cut down moving cost. How do you get a cheap removal company? Research on several potential removal companies, and then compare moving quotes of each of them. Do not rush to hire the first removal company that contacts you; weigh your options first. Thorough research of the removal companies that you might consider to hire is necessary to make sure your moving will be smooth and as cheap as possible.
Ask your friends, relatives or any other person you know if they know a removal company that offered great cheap services in moving someone recently. You will need these honest recommendations to help you single out a removal company that is reliable and cheap.

Check the reviews and ratings of the potential removal firms you may have chosen to consider. This will help you know what their previous customers think about their services. Eliminate companies with negative reviews and bad ratings.

How to move cheaply in UK? Look for a remover with a reputation and also is a member of British Association of Removers.  This is important for you to be sure that you will not be dealing with a fraudulent removal company.
How do you compare moving quotes? The moving industry is very competitive. This makes it possible to get quality movers at an affordable price
Ask for multiple price quotes from the various moving firms that you might have decided to consider hiring. Moving on quotes might be the smartest thing to ensure you spend the minimum cost possible.

Compare the firms approximates by keenly noting any extra moving services they might be offering.

Cheap is always not good. If a moving company has an abnormally cheap price compared to the rest, try to understand why.  Move on quotes but do not be so quick to hire a cheap removing company.

Negotiate to get a discount on the quoted price.
Use inexpensive packing supplies
The cost of packing materials will be determined by the number of rooms in your house as well as the items in those individual rooms. The only trick on how to cut moving costs is not to overlook anything. Something as minor as packing supplies could skyrocket your moving budget.
Moving boxes
You will need boxes to pack your items for them to be moved safely. New moving boxes are the best and most reliable but not cheap enough for someone trying to move their home cheaply. The good news is, there are various alternatives for you to get all the boxes you need to pack your belongings safely.
Your friends might be having cardboard boxes that they probably never use. Ask them to help you with those boxes.

Businesses such as supermarkets and bookshops will always have cardboard boxes that might never be used. They might decide to sell you the boxes cheaply or just give them to you freely. Either way, you will have attained them cheaply as compared buying new ones.

Look around your house; there must be other packaging alternatives.  Some items can be stored in the buckets, suitcases, baskets and even bags.  Trash bags are good packaging materials too. Make every effort to cut down on the packaging cost.
Pack your home by yourself
Hiring professional packing services is not an option for someone trying to relocate on a budget.  Professionals will charge you to pack, and yet you can do it all by yourself and save that money. You can do the packing by yourself if:
You still have enough time to the moving day.

You can talk to your friends to give you a helping hand.

You do not own items that might need special packing
However, packing your entire house by yourself will not be a walk in the park. It also involves a lot of risks especially when you have to handle expensive, valuable and bulky items. To have things running smoothly, have the following packing principles in mind:
Only pack items that you need. No need of moving items that you have been thinking of giving or throwing away. This will help you have less packing to do and also cut the packaging costs.
Be organized. Keep track of your packing to avoid confusion. This will save you the trouble of worrying if you packed specific items.

You do not want the moving day to catch up with you without having finished your packing yet. This should be a good reason for you to start packing early enough just to finish on time.

Most moving firms will have a non-packing list. Get to know what your removal firm does not transport to avoid wasting packaging materials. This will save you both your time and money.
Know when to schedule your moving
Moving at the right time is another strategy that can help you cut down on the relocating money.
Early booking. Booking as early as possible makes it possible for you to receive an overall price that will fit your moving budget. The booking should be made after you have compared moving quotes of different companies and you have decided the firm to go with.
Smart scheduling. It is proven that moving during the off-peak season is the cheapest way to move across the country.  Take advantage of any situation that might help you cut the moving costs. In case you are wondering, the off-peak season usually starts towards the end of summer. It lasts all the way until late spring. This is the period that you stand a chance to get very affordable moving prices and yet quality services.
5.  Reduce the number of your possessions
How to reduce your cost on moving home? This can be achieved by going through all the items that you have accumulated in your house. Do you need all those old possessions that you have not laid your hands on for years? Moving from your former residence to a new one with the least possible items is the leading strategy on how to spend less money relocating.
The removers will charge you depending on the distance from your old house to the new house and also the weight of the shipments. Since you cannot make the distance to be covered any shorter, you are only left to work with the weight to reduce the charges. The only way to reduce the weight of the shipment is to reduce the number of your items drastically.
According to moving experts, if you have not used an item for more than 12 months, that is enough evidence that you can live without it and thus no need of carrying it along. Get rid of these items by giving to your friends, donating, selling online or throwing them away in an environmentally friendly manner.
Organize a self-move
When moving on a tight budget, you have to weigh your options and go for the one that allows you to save the most.  The moving costs are pretty expensive in most countries. That does not mean that you cannot relocate if you do not have enough money to pay professional movers.
If you know someone with a sizeable vehicle, you can borrow it and use it to move your items by yourself. You can make several trips or just relocate with few items if the vehicle is not big enough. This is the best strategy to relocate if you want to spend very little on moving.
Explore your job relocation options
Some employers will be willing to pay for a certain amount of relocation expenses if you are moving across the country due to work. If you are lucky enough, the company you work for might pay for all your moving costs.
If you are moving because of a job, do not forget to ask for moving expenses compensation. Sometimes it might be offered in your company but end up missing the chance since you were too scared to ask. Negotiate for full compensation or at least a reasonably partial compensation. This might help to keep your bank account intact. If your company cannot compensate you at all, do not worry since you can use all the strategies mentioned earlier for a cheap moving.
For more information, updates and useful links, please visit our website: https://mtcremovals.com/