How to Deal with Stress When You're Moving to a New House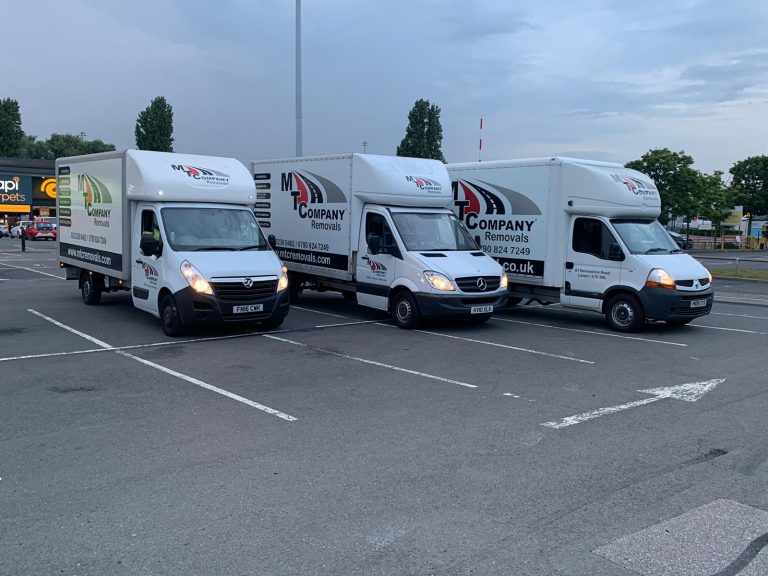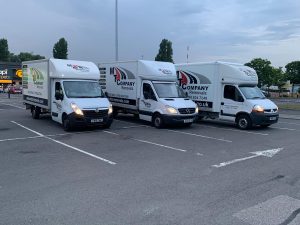 Changes are part of our life. And whether you are very good at coping with change or not, it will always come with a little bit of stress to it. How To Reduce Stress When Moving House If you have ever moved then you know it is stressful. Not only are you changing your environment, but you are dealing with accumulated garbage, boxes to unpack, small repairs to the new house, and many other things that will just make you very tense. 
Moving houses represents change, and coping with change is not an easy thing to do. It might also mean saying goodbye to loved ones, but it always represents a period of transition in your life. 
Especially when it comes to London, you are up for quite some stress in this rather chaotic town. If you are moving into town, you will be having to deal with a big change, even if you come from a city. If you are moving inside the city, God knows every zone of London is extremely different from each other. 
Reduce the Stress of Moving House
Whether you are doing it because you want to or because you have to, moving is never easy, for anyone. The circumstances in which you are moving will probably influence how you are viewing the situation a lot. Regardless of the circumstances under which you are moving, there are some things you can use to reduce the stress of moving. 
Here are a few measures you can take, on both how to reduce the stress of moving, and how to cope with it when it inevitably comes. Because let's admit it, between lost stuff, chipped glasses, and millions of boxes, the stress will come. 
Why Moving is So Stressful 
1.Plan ahead 
When I was a teenager my mom decided to move out of our house under a 1-month notice. The issue was, we didn't have a house to move to. Reduce the Stress of Moving House That month was singlehandedly one of the most stressful months of my life. Planning ahead means you need to have a house to move to and set deadlines for yourself. Ideally, we would have two months to properly move everything. However, this is almost never the case. Set deadlines for yourself like: when everything should be packed, when is the moving service coming, when are you taking what things to the house. Not only that but ask the questions: Is the house removal service taking everything? Or just some? Or am I not going to hire one? (spoiler alert: you should).
Why Moving is So Stressful First, once you have all this figured out, moving will just become a process in which you know when to do things and can organise your time accordingly. Otherwise, you will probably be overwhelmed not even knowing where to begin.
You will also need time to decide what you want to take or not. Moving is the perfect time for a detox of all those things you know you are just never going to use anymore. 
Dealing With Moving House Stress 
2.Hire a good house removal service 
Unless you only have a box with clothes that you are taking with you, a good house removal service will take a whole lot of stress out of your shoulders. In London, people are moving houses all the time, so you have a lot of house removal services to choose from. Man and Van East London ,  you have to evaluate a lot of things when doing it, though. People that work in house removal services know what they are doing, and have specialized machinery and transportation for your stuff. Everything will be perfectly packaged to make sure your belongings get perfect to where you want them to. Not only that, but it is a one day moving. A good house removal service will come in, pack everything up, and have it at your new place by noon. 
How to Make Moving Less Stressful
When choosing your house removal company, there are some factors to take into consideration, costs, speed, insurance. 
First, you deal with basics, costs, how much is in your budget. Moving means expenses and you might not have the possibility to hire a very expensive removing service. Narrow down your options to the ones that have prices you won't stress overpaying (or stress less)
Second, make sure the companies you are considering visit both destination home and actual home. Try to choose a company that will make quotes personally and not only by phone. This will help prevent issues with narrow staircases, or low doors (very common in London, btw). Always be very honest and as explicit and detailed as possible when it comes to listing your belongings to the company and describing the spaces.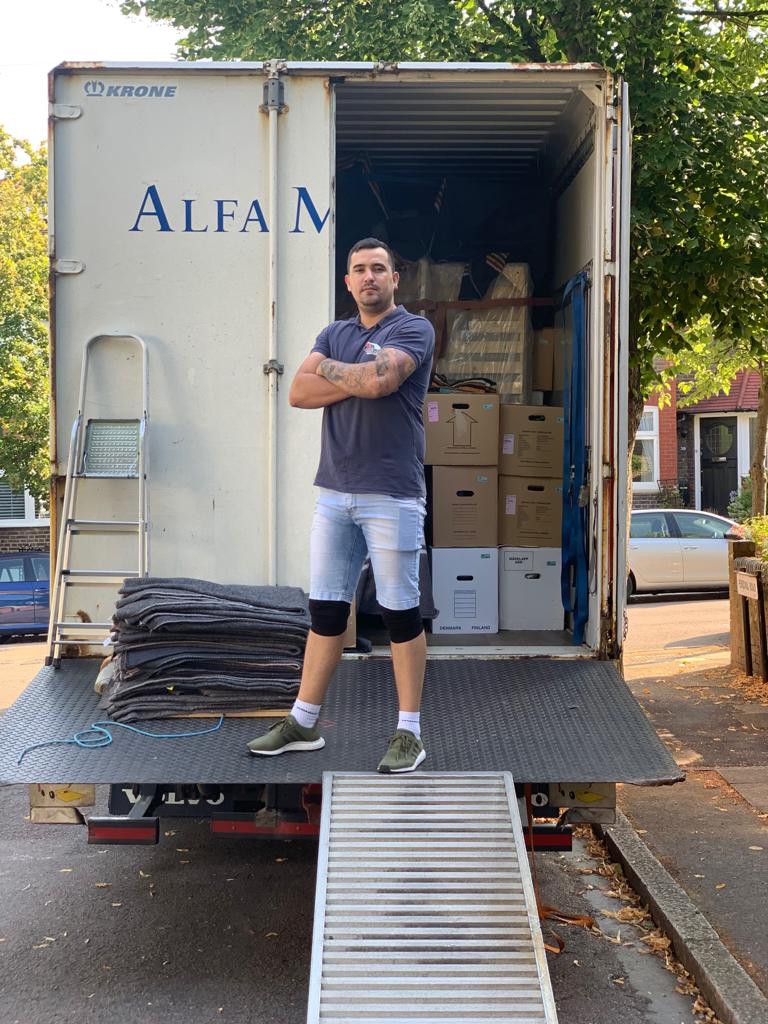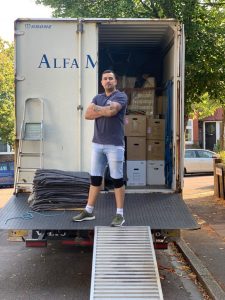 Getting a house removal company is the best to take some pressure off your back, who will probably thank you for not doing all the heavy lifting yourself…
The Stress of Moving: Our tips to make it easier!
3.Lists 
This one comes with preparation. Once you have thrown away, sold, or gave away everything you don't want, comes dealing with what you do want. You'll be able to organize, prioritize, and make sure everything that needs to get to your new destination will. Lists can help you realize you left something before it is too late. Also, make sure you write down your deadlines and all the contacts that will be necessary during this period. 
4. Find comfort on the familiar things 
If you are moving within the city, then you might still be close to your friends, or not. You might have your favorite coffee shop nearby, or you might not. If you are moving with a family, then finding comfort in then will help you deal with all the changes that are coming. You have one constant in your life right now, use it. If you are not changing jobs, go to work, see how your coworkers are and talk to them about your new place, maybe even invite them over for a drink. Make the new place feel like home. If you are changing jobs and moving alone, moving can be harder than in the majority of situations. However, make sure you stick to the activities that make you feel at home, take a bath, or bake some cookies. 
5. List what you like 
Something that worked for me during drastic changes was trying to focus on how this change was better for me. If the upstairs neighbor is nice, write it down. You just found a lovely coffee shop? Great, an advantage of the new place. There is less noise during the night? Good. Do you have better water pressure? Enjoy. As little as something might be, seeing the improvements that might be super minor can help your brain get into a positive mindset. Eventually, you will see your change as something that was good.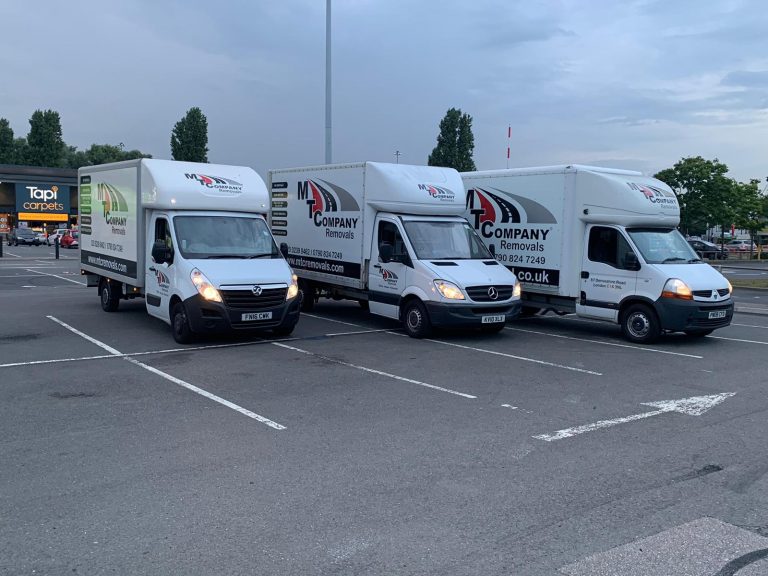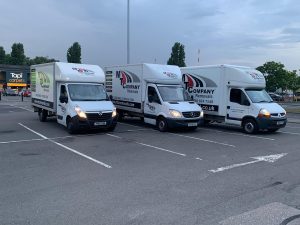 How To Reduce Stress When Moving House
6. Don't forget to take care of yourself 
Often during the moving time, we screw up our schedules, we try to leave everything for the last minute and are running, we are busy and have no time to do anything. Yes, moving is a lot of work. However, it is very important that you stop for a minute and breath. It comes to a little hand in hand with the previous point. First, try to keep yourself on schedule, eat three times a day, go to the gym, sleep 8 hours; these things will help you get used to everything faster, but also not be an exhausted hater once the process is over. If you are feeling very anxious one day, whether it is your first night in the new place, or because something broke, or you can't find that specific glass you like. It is the moment to breathe deep and take a break. Meditate, watch a movie, pour yourself a glass of wine, drink some passionflower tea. All these things will help you calm down and cope with being overwhelmed by everything that is happening. Find out what works best for you to cope with stress and do it every time you fill like you are about to explode. It goes hand in hand with the previous point because if you are constantly tense you won't let yourself enjoy the good things that are coming your way.
7. Good things are coming 
Take a positive attitude towards this change! It is so important. It doesn't matter under what circumstances you are moving. If you are moving because you found your dream home might be a little easier than moving because you lost your job. However, always try to see things with perspective. Try to think of your moving process as the beginning of something new. If you only think about it as an ending, you are more likely to get demotivated after. Think about how you are going to meet new people, you will get new experiences, you will have a very funny story to tell about the time you slept on the floor in between boxes. You can see this change as a way to improve your life habits, maybe your new neighborhood is perfect for running in the mornings, or maybe there is an amazing vegan shop right around the corner. Keeping up this attitude, you will be able to build a better life for yourself much easier.