Get a Free Instant Quote in less than 5 Minutes


Removal Company Balham, SW12, London, Friendly, Efficient & Reliable, Family run for over 10+ years Friendly . Dedicated Team. Full range of services: Fully Insured, Professional Packing, Get a Free Quote Now!
Removals Balham | Removal Company SW12
Looking For A Reliable Removals Service in Balham, SW12?
Moving to a new house in the lively district of Balham is exciting and stressful at the same time. With busy streets, reaching your new home in the SW12 district can be an exhausting affair.
Not to forget, in between all the paperwork and excitement, there are lots of arrangements and plenty of decisions to make.

 
Decluttering, packaging, hiring the right transportation service to safely transfer your furniture and other items and finally unpacking everything at your new place in Balham is not exactly a cup of tea. However, hiring a reliable Balham Removals company can remove all these concerns and make your move a smooth experience.
Balham: A Great Place to Live!
Balham is located in the borough of Wandsworth and is only a few miles away from the south of Central London. The district has excellent outdoor activities to keep you and your family busy on weekends. Incredibly popular with families and young professionals, Balham is a lively district that has it all; casual eateries, independent shops and chain stores, excellent schools, and of course, a busy nightlife scene.
It has beautifully terraced and semi-detached houses designed in the Victorian and Edwardian periods. Also, the newly constructed houses are perfect for people with modern taste, making the place a fantastic combination of classic, modern and unique properties.  
Balham Removals SW12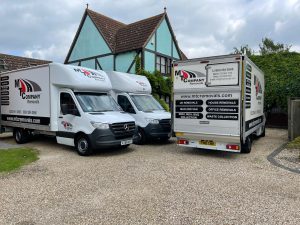 In short, finding a suitable property for rent or lease in Balham isn't a problem. But moving to a new neighbourhood will surely be a hassle if you intend to do the hard work yourself.   
To give your living experience in Balham a vibrant start, it's best to consider a removal company in Balham. A professional company such as MTC London Removals company will make sure you move into your new house without any hassles and stress.
Look For Professional Balham Removals Services
In all the chaos of moving, managing and organizing stuff becomes stress. This makes it necessary to hire the best service for a house removal in SW12. 
With professional Balham removals service providers, you will be able to pack and securely transport all your goods, big or small, to your new home.

 
A full-service moving company like MTC London Removals Company will also provide storage for your valuables and are even liable for any damages to your property during the transfer.

 
In short, a reliable moving company will take care of the bigger part of the moving process, helping you relax and save your time and energy, which you can use to decorate your new home.
Before you hire a Balham removals company, you need to make sure they are credible, appropriately equipped to handle the job, fully insured, and well-trained in their work line. Checking the online reviews and verifying credibility through testimonials is an excellent way to make sure you hire the best Balham removals services for your home or office move.
Operating throughout Balham SW12 and beyond, South London
Our Balham Removals Services
Balham Removals - Packing & Storage
MTC London Removals Company is the Answer to Stress-Free Move!
MTC Removals specialise in house removal in SW12 with years of experience in moving and relocating houses, making us a prestigious house removal company in Balham.  We have professionals to take excellent care of your precious goods and up-to-date vans for swift transfers. 
By hiring our unmatched services in Balham, you will reach your destination with your stuff safely and get settled in your new space without any hassle.
Balham Removals Services That Makes Us Different
You will find our house removal company in Balham a comprehensive solution for all your house removal needs. Here is a list of services we offer to satisfy our clients in the best possible manner.
Full-Service House and Office Removal Company
Afraid to damage your furniture and expensive décor items during the move? Worry not because we are a full-service house and office removal company with professionals who know how to package expensive and fragile goods quickly and adequately.
We have the right packaging material, and our professionals are best at safely handling goods to avoid damage and breakage of any kind on the way to your new space.
Waste Disposal and Recycling Services
Disposing of unwanted or waste material is a service offered by a very few Balham removals companies. 
If you have goods to be taken care of during the decluttering of your house or office, leave the job to us. We will carefully dispose of the items at appropriate locations so you can reach your new place without any extra weightage.
Welcome to Balham Removals SW12 - MTC Removals
Balham Removals London | Removals Services in SW12
Affordable Van and Man Services
When it comes to moving a house, there is a lot of baggage and several boxes to be transported. Independently managing the moving process means making multiple rounds between the two houses. But with our capable transportation team and up-to-date vehicles, all your belongings will reach your new house quickly and safely.
Packaging and Unpacking Services
We aim to make the entire house moving process less tiring and more relaxing, and so we assist our clients in doing the most challenging part of the entire moving process. Yes, you guessed right! Packing and unpacking your belongings, goods, furniture and even the crockery set in your kitchen!
Our Balham removals company team will not only help you with packing all your stuff but carefully unpacking and arranging things as soon as you enter your home.
Want to store your furniture, personal artefacts, and grand items in a Storage ?
Maybe your new home is under renovation, or some paperwork needs to be finished before you move in. Whatever your reasons for using a storage vault are, we have got you covered!
We will take all your belongings safely to a storage vault, and when it's time to move them to your house, our professional staff will take care of them. 
Enjoy Quick and Safe Move With MTC Balham Removals Company
MTC London Removals, Barnes removals has been in the relocation business for years. We handle moving daily, providing safe and careful transportation for goods of any scale. Apart from home removal services, our removal company in Balham also provides office removal services throughout London.
Removal Company in Balham, London SW12,SW17
We are insured, fully licensed and offer all our services at a price that no one can beat in all of Balham. https://en.wikipedia.org/wiki/Balham