Moving is an exciting prospect yet it can also be a time consuming and often stressful experience. It's always advised to give yourself enough planning time to make things as smooth as possible, but when should you book a removal company? When to Book a Removal Company, Ideally, the best advice is to book your professional removal team at least 4-6 weeks in advance of your moving date – here's why!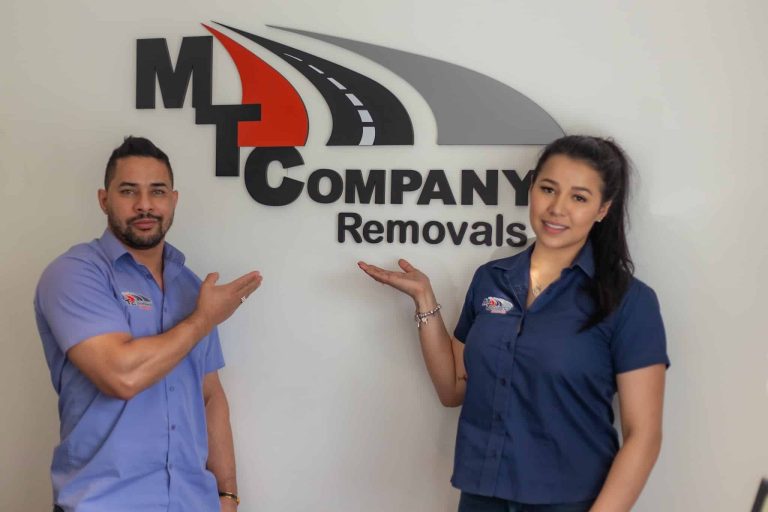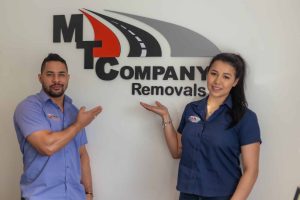 Why Should You Book a Removal Company Early
Moving homes can be an exciting and daunting experience. But if you're not careful, the stress of transporting all of your belongings can quickly dampen that excitement. That's why it's essential to book a removal company early on in the process. Not only does this allow you to take your time in selecting the right moving company for the job, but it also ensures that you secure your preferred date and time. By leaving it too late, you risk having to pay more for last-minute bookings and potentially not finding a reputable company available at the time you need. Planning ahead and booking a removal company early can save you both time and money, as well as provide peace of mind throughout your move.
What Happens When You Don't Book Early Enough
It's the week before your much-needed vacation, and you've just started to think about booking accommodations. Unfortunately, you realize that you've waited too long and all of the rooms at your preferred hotels are already booked. Panic sets in as you realize what happens when you don't book early enough – your options become limited and you may end up paying a premium for a subpar stay. Not only that, but you could also miss out on popular attractions or events because they are already sold out or fully booked. Booking early gives you peace of mind and the ability to get exactly what you want out of your vacation. So next time, don't wait too long – book your removals early to ensure your dream vacation becomes a reality.
Moving to a new home can be stressful, but finding the right moving company can make the process much smoother. When searching for a removal company, it's crucial to consider your specific needs. Do you need help with packing and unpacking? Are you moving long distance? Do you have fragile items that require special care? These are all important factors to keep in mind. It's also important to read reviews and ask for recommendations from friends and family. Taking the time to research and select the right removal company can save you time, money, and needless stress in the long run.
Tips for Making your Move Easier and More Efficient
Moving can be one of the most stressful and daunting experiences one can go through. From packing up all your belongings to coordinating with movers and finding a new place to live, it can be a lot to manage. However, there are ways to make the process easier and more efficient. Start by decluttering your belongings and only packing what you actually need. Don't forget to label your boxes so that you know exactly where everything is when it's time to unpack. You should also try to hire local movers as they have the experience and tools necessary to make the process smoother. And finally, make sure to take breaks throughout the moving process to avoid burnout and stress. With these tips, you can make your move a breeze.
Questions to Ask Before Booking a Removal Company
Moving can be a daunting process, and booking the best removal company to help you can make all the difference. Before diving in and choosing a company, there are a few important questions you should ask yourself. Firstly, what is your budget? It's essential to establish this from the outset so you can narrow down your options. Secondly, what services does the removal company offer? Do they provide packing materials, packing and unpacking services? Do they offer insurance? Knowing what the company can provide will help you decide if they're a good fit for your needs. Finally, do they have good reviews and recommendations? Researching the company's reputation will provide insight into their quality of service and help you make an informed decision. By asking these questions, you can feel confident in your choice of removal company and have a stress-free moving experience.
Other Factors to Consider When Booking a Removal Company
Booking a removal company can be a daunting task, particularly when it comes to choosing the right one to meet your requirements. While some may focus solely on price or distance, there are many other factors you should consider when making your choice. For example, it's important to check the company's reputation by reading reviews or speaking to previous customers, as this can give you insight into the quality of their services. You should also make sure that the company you choose has the necessary insurance and licenses to carry out the work, minimizing the risk of damage or loss of your belongings. Additionally, consider the size of the moving team and the type of equipment they use, as this can impact the efficiency and safety of the move. By taking these factors into account, you can be confident that you're booking a removal company that meets all your needs.
Moving Day Made Easy with MTC Removals
Choosing a removal company can be a tricky process, but by taking the time to fully understand your requirements and do some research, you can ensure that you choose the right one for you. While ideally you should be aiming for a combination of affordability, reliability and convenience, remember that other factors such as customer feedback, insurance, team size and equipment also play important roles in ensuring an efficient and successful move. If you're looking for an experienced removal company that ticks all of these boxes, then MTC Removals are the perfect choice. 
They offer competitive prices and have consistently provided excellent service over their 12 years in business – we guarantee our clients will have peace of mind knowing they are using industry-leading professionals with extensive experience in handling moves of any size or complexity. With their expansive network of associates stretching across Canada and Europe, MTC London Removals Company are your best choice for stress-free removals!