Get a Free Instant Quote in less than 5 Minutes


With our Professional Removal Services, you can Move House Quickly
Removals in Streatham – SW16 London
Get the Best and Trustworthy removals in Streatham SW16 with MTC Removals 
For all those people who want a removal service in SW16, MTC London Removals Company is the company you can choose for efficient, reliable and seamless removal services in Streatham. MTC Removals is a company that has been serving people for years, they have the team, the know-how and the services tailor-made to serve your moving needs. Keep reading to find out why you need to choose MTC Removals as your Moving Company in SW16 .
The MTC Removal Services in SW16

 
The people at MTC Removals have designed their services to provide you with hassle free removal services in SW16. The team at MTC Putney Removals Services have the capability and the capacity to make your move hassle-free so sit back and choose amongst the list of services that have to offer to you. Make the move with MTC Removals and book today. 
Man & Van Services SW16

Packing Services SW16

Home Removals Services SW16

Office Removals Services SW16

Hiring Crates Service SW16

Office Clearance Service SW16

House Cleaning Service SW16

Waste Disposal Service SW16
How to Choose the Best House Removal Company in Streatham SW16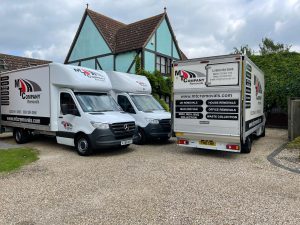 All of these can be availed individually or as a whole by you, all you need to do is get in touch with the customer representatives at MTC Removals, Removals Service in Tooting Bec and they will assist you and regulate you in the right direction. 
From private businesses, to personal MTC Removal Services SW16 assists everyone. You may be out here looking for a good and trusted company to help you pack all your items with the right material and in a proper manner, you can avail the packing service MTC London Removals Company offer. For a good man and van service, you can avail the man and van service offered by MTC Removals service in Streatham . It is designed to help you make a seamless move with your items delivered to the new location with ease. 
Not sure what the cleaning service is? It is designed to help clean your old and new spaces so you can move out and leave the home looking fresh and crisp or move into your place which is clean and tidy. This not only brings positive energy but helps you relax after a tough day of moving. 
Get rid of wastage, old belongings and even hire crates or purchase them to efficiently store all your items. MTC London Removals Company has a solution to all your moving problems. 
Need A Removal Van In SW17? Moving since 2010!
Looking for a Removals Company in the Streatham SW16?
Removals Company in Streatham – SW16 London – MTC Removals
How Can You Avail MTC Removal Services SW16?
0800 294 0566 – 079 0824 7249 – 020 3811 8380 – info@mtcremovals.com
For all those people who want to get in touch with the team of professionals at MTC Removal Services SW16 and find out details regarding the move can follow the following steps:
You can get a free quotation for the services you want to avail online through their website. Start by typing in all the details regarding the move, from the area you are living in currently to the area you want to move to, what services you plan to avail, and you can also ask prices and rates individually.

You can also get in touch by calling at

0800 294 0566 – 079 0824 7249 –  020 3811 8380

and a customer representative will guide you through the process and tell you all about the move. You can book the services and let the people know the time and date and the team will be there punctually!

MTC Removals SW16 can be made by getting in touch with the team on whatsapp. You can ask all your questions and queries and a team member will answer with ease and satisfy you to the fullest.
The people at MTC Removals know exactly what they are doing and they make sure you are carefully served and your experience is great. But if you are still not sure here are 5 reasons why you should choose Mtc Removals for your Removals services SW16.
5 Reasons Why You Should Choose MTC – Removal Service SW16?
Planning to make the move and can't finalise any moving company? Here's what will help you make the right choice. Moving homes is a difficult task for most people, but it is an especially daunting one when you are moving all the way across the country. This is why moving companies like MTC Removals Streatham can make the process much easier by taking care of every step of the move.
1) Choosing a good removals company can save you on stress and money.
2) The MTC London Removals Company will make sure that your belongings are transported safely to their new location and in an orderly fashion.
3) They will also pack everything up neatly, which prevents breakage and damages.
4) They will handle all of the paperwork to help speed up your move and avoid future complications.
5) Finally, they have access to professional movers who know exactly how to carry out a big move like yours.

So what are you waiting for? Get in touch with the experts in the field for Removal Services SW16!
Bottom Line:
Moving is tough as it is but having said that, it also comes with a lot of stress, worry and emotions. During these nerve-racking times it's good to have a good set of people you can rely on, especially the experts in the field. So when choosing someone for your Removal Services SW16 make sure they know their work, and that's exactly what MTC Removals in Streatham . https://en.wikipedia.org/wiki/Streatham