Man And Van Canary Wharf – Offering A Stress-Free Moving Experience.


Working time
| | |
| --- | --- |
| WEEK DAYS: |  07:00 – 22:00 |
| SATURDAY: |  08:00 – 18:00 |
| SUNDAY: | 08:00 – 18:00 |
E14 Home and Office Removals Company in Canary Wharf 

™
Man with a van E14 – Removals service in Canary Wharf
Man and Van Canary wharf and its nearby area is a great place in east London for those people that are into different kinds of business setups or want to enjoy the brighter and lovely side of London. MTC Moving Company Canary Wharf  home removal company canary wharf e14 is a professional organisation who is always ready and keen to help you by moving your homes, companies in Canary wharf , offices and whatever you own to locate you on the brightest side of London for your better future.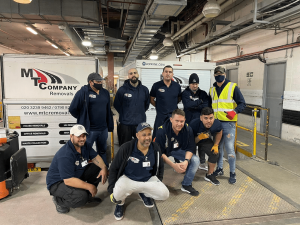 Man and Van Canary Wharf – Expert Home and Office Movers in E14
Man and van canary wharf staff are always ready to help you move your homes and your offices using local vans. Home removal companies canary wharf allows you the removal of your homes and offices from any place to the canary wharf. There are several packages for your home removal. If you want to move to the canary wharf, we are here, you can hire our crew for the packaging, labeling, loading, moving, unloading, and setting up of your home. Our professional teams are always ready for any type of moving of your homes and your offices to the canary wharf. Yes, we do offer our services to move you to other places as currently we are here to offer our services for the people willing to move to Canary Wharf E14 Docklands, Man and Van London.
We offer reliable services to our clients as we have provided our previous clients with a lot of facilities as you can see the testimonials and their reviews as well. We make sure that our clients move safely with all the facilities like, a van equipped with GPS system, a reliable man, and a van that reaches anywhere in the first time, as needed. This is one of the best house removal companies of canary wharf.
Packer and Movers East London – #1 Packing Services by Expert Packers and Movers in London
Man And Van E14 – Low Cost Man & Van Services
 MTC House Removal Company Canary Wharf is a best company whom you can trust to move your home with great comforts and security. This company has got the specialisation in each and every aspect of house removal business.  This company provides the services of house removal by means of man and van in canary wharf and its nearby areas. As mentioned above there are several packages for you from which you can choose the best package that suits your budget and schedule.
Our aim; your satisfaction
What we aim is just the satisfaction of our each and every customer. Our professional crew is all in all in their specializations and they make use of their full effort, resources, and their skills to achieve the successful removal of your house or office and shifts to the new place as desired by you.
While we provide services for shifting your home to Canary Wharf from the opposite side of London, we also provide Man and Van Canary Wharf services as well. If you are having a short distance to be traveled and shift your home or business to the nearby place we can provide you one or two men with a single van that can be enough for your home or office to shift. Usually, short moving includes one flat or a small business office so, one or two men with a single van are sufficient but in case they are not sufficient we can provide more men and vans. What you are supposed to do is not to worry about the prices as they are fairly reasonable and affordable. Cost effectiveness is our great partner so, being relaxed just order for your home or business removal.
How do we provide our services?
If you want to get our services you will surely have nothing to do with except contacting us and choosing any method as you like, all the remaining work will be ours. You can easily find the contact us an option on our website. So, what are you waiting for? If you are planning to move to canary wharf we are here to make your dream come true.
Lot of advantages for you
Home and Office Removal Company Canary Wharf  | Your Move As Hassle Free As Possible
By having our service you will surely get a lot of advantage as we are offering these services for a long time. Yes, house removal company canary wharf is created just to meet your needs. Flexibility, Security, Reliability & your Satisfaction Trusted reviews Stress-Free & Friendly Man & Van Solutions. Speak To An Expert.
Our Services
Man and van Canary Wharf E14 – MTC E14 Removals Service
What you will get when you have contacted us for your move to smarter place
You can supervise our crew while they are packing your luggage and home accessories and you can guide them to do in what way

If you have any furniture that needs to be parted in sections and then put back together we can do this for you if you desire for doing so. We take care of your furniture while segmenting and combining the parts so it might not hurt

As mentioned above, the vans are specialized by GPS tracking systems, so to follow the shortest and quickest way to your destination.

We transport your luggage and you to exact on the address that you have provided us, so make sure to provide us the exact address of your destination.

After reaching the new place, you can again guide the crew to put your luggage in what way, to set your furniture and other things according to your desire. You can specify a place for every object while they are unloading and setting up your new home.
Our Home Removal Company Canary Wharf is an expert of home removal as it deals deliberately with long distances, your luggage, belongings, and boxes. Our company is safe, secure and to be trusted by you. You should try our services at least once. We are sure that you will be pleased by having our services.
Why choose us? MTC Canary Wharf E14 Removal Services
We believe that there are a lot of factors that can be considered while you are choosing us for your home removal. Even now in London, our company has got the reputation as one of the best home removal companies canary wharf and the best man and van canary wharf service provider. Along with this, there are other things as well as follow.
Office Relocation Canary Wharf – Complete Service Package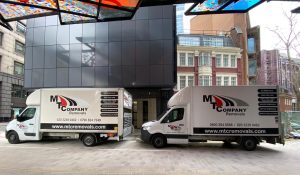 We're one of the only Office Relocation in Canary Wharf specialists in east London. We offer a professional office removals service alongside storage options. Flexible Storage Solution. Fully Insured. 24 Hours CCTV & Security. Services: Removals & Storage in E14.
Packing All Belongings & Furniture
Your Stuff Is Safe With Us.
Crate Rental And Delivery
We Can Supply You With Plastic
Crates To Pack Your Office
Office Removals And Storage
Furniture & Equipment Storage
Environmentally Controlled Facility
Perfect For Office Removals
Removals Service in Tower Hamlets
We offer various services that are related to the relocating of your home, packing of home items, storage clarifications, and squander collection.

Our previous clients chose us because of our reliable services, their authority to guide and control even lead our crew, and their easy moving tasks either short or long distanced. So you can choose us for the same reason.

In addition to this, we have professional tools for loading, unloading, moving, packing and all the working tools for your precious things. We have everything from duct tape to cardboard boxes, from trolleys to vans and other materials that are required for moving your home or office to your new location.
Canary Wharf Removals | House & Office Moving Company
Did you finally get your house keys in Canary Wharf and think of moving this week? Are you in search of a trusted and experienced Removal Company in Canary Wharf? Don't go further because MTC Removals is the only Canary Wharf Removals Company you need!
MTC Removals is a removal company based in London, but we provide our services in Canary Wharf , E14. too. Over the years, we have gained a lot of experience in the field of home and office removals. Our team includes trained and committed home movers serving over the years, making the process stress-free for you. Our company and trained workers are skilled and specialize in moving large and small homes, various offices, factories, and even warehouses.
We at MTC believe that moving is a long and tiring process, deciding which removals company Canary Wharf to go with, the costs, and the chaos. By choosing us, you can be relieved of the process as we will be assisting you throughout everything. Want to know more about our Removals Company in Canary Wharf ? Keep reading!
Canary Wharf Removals Company – About Us
Our company MTC Removals is headquartered in London. Still, we extend our services till Canary Wharf, proving to be one of the best choices you make is going for a Local Removal Companies Canary Wharf.
Fully Insured Services:
Since we have been working for a long time, our services are fully insured. We are a moving company Canary Wharf whose services are all-inclusive. We take all the safety measures and provide our clients with insurance security in case anything goes the other way. But with the trained professionals that we house, we ensure smooth and stress-free services at a reasonable price.
Canary Wharf Removals - Professional Moving Company in E14, London
Man and Van Canary 

Wharf
With our experience of serving clients for years, we have assisted in relocating approximately 50 houses and offices. Yes, that's right! Our services are top-notch, and we don't compromise in terms of work. Our Canary Wharf Removals Company has a dedicated team of workers and the best vans to carry your items with the utmost care and ease. Our Man and Van Canary Wharf services ensure safety and security for your fragile items and any other items.
We Provide An All-Inclusive Insurance Coverage:
It doesn't matter if it is a large-scale or low-scale job, moving company Canary Wharf is ready to provide you with the utmost protection regarding your personal belongings. All the services that we offer at MTC Removals are all-inclusive of insurance coverage for the happiness of our clients. The all-inclusive assurance that we provide means everything will be handled with care and will be perfectly safe. So what are you waiting for? Call us or quickly get on our website and get a free quote!
Removals Company in Canary Wharf – Our Services
The moving company Canary Wharf provides quite a few services that include the following. All of which are decided to make your removal experience sweat-free and without any worries.
We are a reliable Canary Wharf Removal Company providing home removals, flexible and easy on the pocket prices. Our trained professionals help you move your homes from one place to another in Canary Wharf, providing excellent value for work and quality services. Trust us with your home removal, and you'll be assured that we are the best amongst the Local Removal Companies Canary Wharf.
#2 Office Furniture Removal Service :
Our competence and specialization in relocating businesses have made us reach the top. We are a moving company Canary Wharf who not just helps you move your homes. But we also provide our expert assistance in the office moving to Canary Wharf too. Our all-inclusive insurance company takes away the hassle of stress and relocates your business, factory, and warehouses.
#3 Cleaning Homes :
Yes, that's right! We aren't just a removal company canary wharf, but we also provide readily available and flexible cleaners to help you clean your old or new homes. Book them now! Thank us later because we have the best affordable house cleaning service. Our team is trained and professional with their work and will leave your home spic and span!
#4 Waste and Disposal Services :
While moving houses, there is a chance that you may want to get rid of all the extra waste that you have been keeping in your attic and basement. Maybe it's that time of the year where you are tired of managing the mess in your basement and want to hire professionals to get it all disposed of! No need to worry; the Removal Company in Canary Wharf is here to the rescue! We have friendly individuals ready to assist you in your work. Our company has experts who are quick and efficient at recycling and can provide you reliable services. Call us now!
Who said we provide removal services in Canary Wharf? We have expertise in packaging too. Our team of experts will pack up all your content. It doesn't matter if it's a studio apartment or a five-bedroom house. Our professional packing services are available to all those looking for reliable and trustworthy services. Get a quote today!
#6 Hiring Crates :
Canary Wharf Removals Company does it all! We provide you with the broadest range of crates of all sizes according to your needs. You can easily buy or rent our crates for the distribution of food or the storage of different items and even for the purpose of moving your business. Get a quote today, and we will deliver crates to you at the earliest!
#7 Office Clearance:
Our Removals Company London specialises in both home and office clearances. We can efficiently clear out all the office furniture that is of no use to you. Our experts know what they are doing, and we take pride in recycling everything. Our moving company Canary Wharf has day and night office future disposal services available for your unused furniture. Competitive prices and top-notch services are available at your doorstep.
Benefits of Hiring Removal Company in Canary Wharf
The pros of choosing our removal company Canary Wharf are quite a few. With the number of professional services we provide, you do not have to go anywhere else, still wondering why you should go for the moving company Canary Wharf; keep reading to find out!
Moving Company Canary Wharf uses latest Vehicles:
During the home and office removals, the one thing that plays a crucial role in moving all your items from one place to the other is not just a team of trained individuals but a van that's equipped and up-to-date, so your belongings are delivered safe and sound. All the vehicles used in MTC, Canary Wharf Removals Company, are modern and make moving stress-free. We have got your back!
●  Assured and Protected Removal Company in Canary Wharf
At MTC Removals, we ensure that the process is carried out with the utmost security and protection of your items. We are a house removal company in London and Canary Wharf that provide quick, stress and hassle-free home removal. We are fast, and we get the job done, with our friendly staff there to make you feel at ease. What more do you want?
●  Smooth and Impeccable Removal Company in Canary Wharf 
We aren't just a removal company assisting you in moving your offices and homes. We also provide you with different services such as hiring crates, packaging services, and cleaning services. Our team of experts makes sure you do not have to worry about moving into a dirty house as we tend it before bringing your belongings. Our experts make certain things move efficiently and do not have to undergo the stress of packing. Log onto our website and get a quote for any of the services you need!
Why Choose MTC Removals – Removals Company Canary Wharf
Why should you trust MTC Removals as your moving company Canary Wharf? We are a high-quality home removals company providing both commercials as well as residential services. Here are five reasons why you need to choose us!
●  The Best Home Packaging Supplies
●  We Support Quality
●  We do not have any Price Surprises
●  We Guarantee your Satisfaction
●  We Keep Your Belongings Safe
We do realize how important you are to us. All the furniture, equipment and household items, and office items are taken care of by us. We have a team of individuals who are here to serve you, so you can answer as many questions as you want, and we will be answering every question for you. Our team is friendly and has all the knowledge regarding home removals. Our services are budget-friendly, and you do not have to pay extra charges!
Get In Touch With Removal Company in Canary Wharf

We believe in nothing but the satisfaction of our customers, the reason why our moving services are designed to assure you a stress-free home and office removal. So what are you waiting to get in touch with today to get the best Local Removal Companies in Canary Wharf on your doorstep at the earliest! Call us on 0800 294 0566 or get a free quotation through our website today!
Canary Wharf Removals | House & Office Moving Company
Looking amongst the Local Removal Companies in Canary Wharf, then look no further because the best moving company Canary Wharf is MTC Removals. From secure home removals to best services. Hire them for a stress-free home and office removal.
In this way, you can get everything done perfectly and in time. In the meantime, you have to do nothing except relaxing and watching your dreams coming true as you will be moving in canary wharf the prettiest place in London. MTC Canary Wharf Removal Services, Based in London, we deal with a wide range of services such as, deliveries, collections & removals contact us for further details on: Call us now: 0800 294 0566 | 079 0824 7249 | 020 3811 8380    |    info@mtcremovals.com
Area Guide for Canary Wharf. E14
Poplar |  Limehouse | Canary Wharf | Millwall | Blackwall | Cubitt Town | South Bromley |North Greenwich | Leamouth