Get a Free Instant Quote in less than 5 Minutes


Move House Quickly with the Help of our Professional Removal Services
Removals in Tooting Bec – SW17 London
The Guide To Choosing Your Next Movers!
Sometimes even the easiest removals can become a big huge mess if you choose the wrong company and wrong people for the job. That's when we come in! To provide you with right guidance and to help you choose the right people we have made a small yet comprehensive moving guide. Keep reading to find out all about the moving essentials!
Team Members Who Are Professionals and Skilled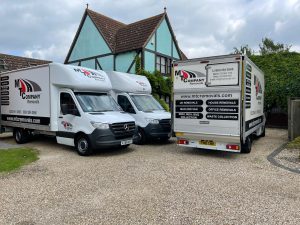 4 Factors That Make a Moving Company Stand Out?
Customer Reviews
What makes a moving company stand out? The answer is customer reviews. If you have a lot of positive reviews, then you can expect the customers to trust your company and be one of your loyal clients.
Moving companies with positive reviews are often perceived as more reliable than those without any or many negative reviews. These companies are also less likely to suffer from problems such as overcharging or being late with their services.
Whether it's moving or storage, the customer always comes first. Reviews can be used for good or for bad – either way, customers need them to find what they are looking for in a company and help them make the right choice based on feedback from other customers.
License and Insurance:
One of the ways that a moving company can make themselves stand out is through licensing and insurance. License compliance is an important aspect of the moving company as it helps to protect both the company and their customers. Insurance on its own also serves to protect both the customer and the business. It acts as a backup for when things go wrong, especially if you have customers who are challenging or large. 
Cost Effective Removals SW17. Top Rated.
Best Removals Service in Tooting Bec – SW17 London
Removal Companies Tooting - Stress Free Moves – Trusted Movers in SW17
Tooting Bec Removal Company to Help you Move House
0800 294 0566 – 079 0824 7249 – 020 3811 8380 – info@mtcremovals.com
Everyone is now more aware of the services that moving companies provide. And, people are also becoming more particular about their choice.
If you want to stand out as a moving company, you need to offer professional service in SW17. You need to reassure your customers that they are in good hands while they move, and this is what sets a skilled and professional team apart from others.
Services Designed to Cater Individual Needs
This is difficult to answer because every moving company has its own unique needs that help it stand out from the rest of them. Removal Company in Streatham SW16 Some service areas where moving companies should focus on include packing and unpacking, delivery, scheduling, logistics, and customer services.
Removal Companies Tooting – SW17, London
One of the most important ways to make a moving company stand out is to provide individualized service for each customer by meeting their needs in a satisfying way. One way that companies do this is by providing extra services like assembling furniture or providing boxes for packing up smaller items.
So if you are looking to make the move in Tooting Bec, choose professional removal services SW17. That's when MTC professional Removal Services SW17 comes into the picture, keep reading to find out how they can help you!
The Services Offered By MTC Removals
MTC Removals is a professional moving services company who has been operating in London since quite a few years, they offer services all over London including the SW17 area. Here's how they can help you if you are looking to make the move:
They provide Man & Van services in SW17
They facilitate in Home and Office Removals in SW17
The Professionals can take care of your packing needs and even allow the hiring crates
Wastage Disposal? Yes, yes! With MTC Removals you can dispose of all the items you do not need anymore.
Office Clearance before the move is also offered at MTC Removals
Home cleaning services SW17 to leave your homes clean and crisp
These services make your moves less challenging and easier all thanks to MTC Removals: The Professionals Removal Services in SW17!
How To Get In Touch With MTC Removals?
Getting in touch with the people at MTC London Removals Company is pretty easy and convenient, all you have to do is follow the steps given below:
Are you hoping to avail the services at MTC Removals and want to find out the rates? A quick and convenient way is to get a

 free quotation  

from their website. Type out all the details and mention all the services you want to avail the services.

You can also call at

0800 294 0566 | 079 0824 7249 | 020 3811 8380

and get help from a customer representative. They will guide you and answer all your questions and queries to leave you satisfied to the core.

Messaging on whatsapp is also an option! You can message at any time and at the earliest a representative will get in touch with you to help you in choosing the services and guide you accordingly. MTC Removals is the

Professional Removal Service in SW17 

!
Professional and Skilled Team Members
So what are you waiting for? Stop sifting the internet and burning time finding the right company when you can easily choose the professional removal service in SW17 that is MTC Removals!
Bottom Line:
So don't go wasting even more time and finalise your moving company for the upcoming move. MTC London Removals Company are aware of what they are doing and the professionals at MTC Removals can easily handle any challenges and hurdles along the way, let go of all the stress and enjoy a smooth and seamless experience. https://en.wikipedia.org/wiki/Tooting_Bec