Get a Free Instant Quote in less than 5 Minutes


You can Easily Move House with our Professional Removal Services
Wandsworth Removals Company
For over a long period of time, MTC Wandsworth Removals has been in the market serving multiple families and businesses and assisting in making the move. They are the go-to for many people, because of their know-how regarding the area.

 
They are aware of the area SW18, and are the right company to choose. MTC London Removals Company know the roads, the busy areas, the parking spaces and the quickest routes to reach you and your location. Let's find out how MTC Removals can facilitate you in Wandsworth Removals!
How Can MTC Removals Assist You In Wandsworth Removals?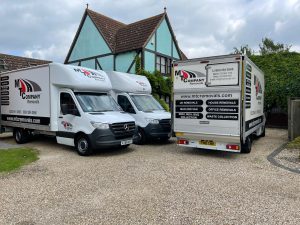 Having a good removal to rely on is imperative when making the move, that's when MTC Removals comes into the picture. For all the people looking for a reliable a Wandsworth Removals company, here are a few reasons How MTC Wandsworth Removals Services can be the best choice 
Safe & Sound Removals

 
Having a safe and sound moving experience is all people want especially because removals become quite challenging and nerve-racking too quickly, which is why having a reliable removals company is important. But having a safe and sound experience where your items are dealt with utmost care and responsibility is essential, and imperative. MTC Removals have a license and insurance too, which provides you with the security for your items in case they get damaged during the move. They even have a well-equipped van who can carry your items with ease. 
Professional Removals Service

 
Customers can reduce their stress levels by availing themselves of professional help during this difficult time. MTC London Removals Company are equipped to provide customers with valuable assistance in every step of relocation, including assessing the needs and requirements, designing and implementing multi-level protection plans that are tailor made for every customer's individual situation, providing bespoke packing services, and even offering preparation services like driving training or changing your address before you move house – whatever it takes to make the experience the best!
Stress-Free Removals

 
A stressful moving experience is just not good for anyone. It can even lead to physical and mental illnesses. Removals in Raynes Park SW20 But with the help of a removal company, you will get a stress-free moving experience. Here's what you need to know before hiring MTC Removals to make your Wandsworth Removals stress-free
1. You should know your move location, timelines, and budget before hiring a removal company.
2. You should provide relevant information about your belongings when you hire the removal company to ensure they are fully briefed on your needs and requirements prior to moving day.
3. Ensure you have paid the required deposit before giving your list of things that need to be removed or moved out of the house with them on move day so they have an idea regarding your items. 
Removal Company in Wandsworth - Fully Insured.
Removals Wandsworth - Packing & Storage
Friendly, efficient & reliable Removals Wandsworth
With our Wandsworth Removal Services, You Get,
How Can You Hire MTC Removals?
Hiring MTC Removals for Wandsworth Removals is easy, just follow the three steps stated below and you will be able to get in touch with a team member at  MTC Removals, who will guide you properly and explain you all the terms.
Getting a free quotation is always helpful, because it enables you to create a budget and see how MTC Removals stands out amongst others with their transparent rates and perfect services.

With the rates for all the services you want to avail it becomes easier for you to calculate and see how your move will be.

You can also call the the team members at

0800 294 0566

 – 

079 0824 7249

 – 

020 3811 8380 – 

info@mtcremovals.com

,

 and they will take you along the process, and give you complete guidance.

Decide the time and day and the team will be there to help you make the move. This is how convenient it is working with the people at MTC Removals.
3 Ways Your Moving Experience Can Be Stress-Free
MTC Wandsworth Removals Company , we believe in having a stress-free and easy experience. All of this can be achieved if you follow the advice of experts below for a seamless Wandsworth Removals:
1. Plan Ahead: Moving often comes with a lot of surprises and last minute changes that don't always go as planned. It's best to take the time to plan ahead so you don't have to worry about it on the day-of.
2. Clear your Schedules: This is probably the most important step of all and will help you avoid stress during the process of moving day. It's best to clear your schedules for a few days before moving so you can give yourself enough time for packing and unpacking as much as possible without worrying about work or school deadlines.
3. Clear out all the Unwanted Items: A lot of people have too much stuff that they don't need. It can be things they have simply been holding on to because they are afraid of getting rid of it. They might have bought it in the past and think that they should keep it for some reason. This clutter can be physically or mentally draining. So it's better to throw away all the unwanted items before you go to your new place.
Wandsworth Removals – Highly Trained and Trustworthy Staff

With that being said, keep in mind that Wandsworth Removals can be done quite easily if you follow the three steps above and hire the experts in the field that is MTC London Removals Company !
Bottom Line:
Having someone to rely on during the move is imperative and having Wandsworth Removals done through MTC Barnes Removals and Storage , will be perfect because these people have the right services to offer and they know how to make your experience stress-free and smooth. Choose MTC London Removals Company for a happy Moving experience! https://en.wikipedia.org/wiki/London_Borough_of_Wandsworth