How Do Professional Packers and Movers Help You Move?
Introduction
Professional packers and movers play a crucial role in simplifying the process of moving. They provide a range of services that alleviate the stress and hassle associated with relocation. From packing and unpacking to transportation logistics and insurance coverage, professional packers and movers ensure that your belongings are handled with care and reach their destination safely. In this article, we will explore how professional packers and movers help individuals and families during a move, and the benefits of hiring their services. Moving can be a complex process, but with the right support from professional packers and movers, it becomes a breeze. MTC Removals offers comprehensive solutions that are tailored to your unique needs. In this post, we'll explore how professional packers and movers simplify moving and the extensive services provided by MTC Removals.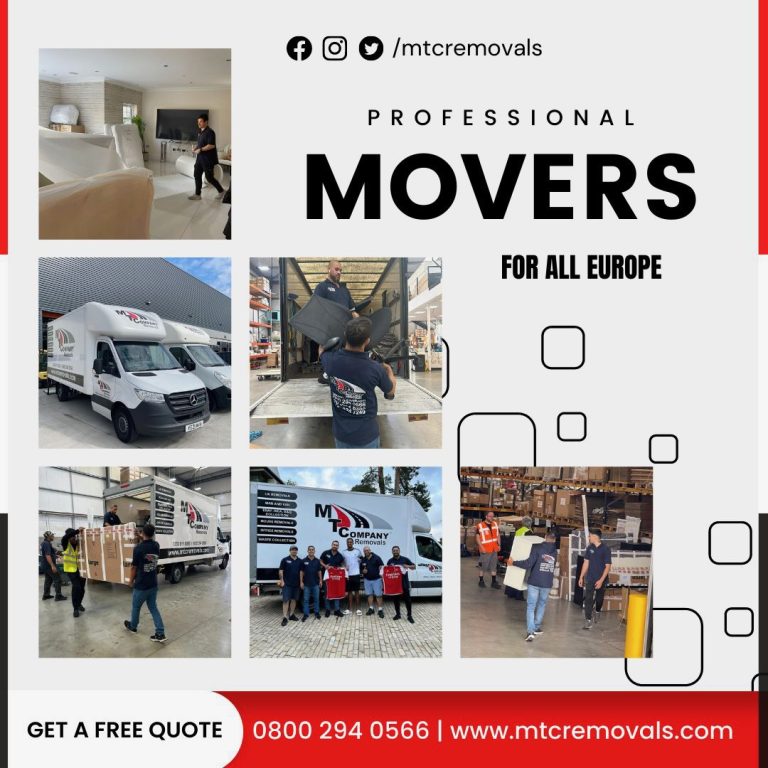 Pros and Cons of Utilizing MTC Removals Services
Pros:
Cons

:
Full-service Packing and Unpacking
One of the standout services offered by MTC Removals is the full-service packing and unpacking. Our expert team not only helps you pack your belongings but also assists you in unpacking at your new location. This service ensures a smooth transition and takes the stress out of settling into your new home or office. Plus, we provide insurance, so you are covered in case of lost or damaged items. Understanding what to expect when hiring professional packers and movers is essential to making the most of this comprehensive service.
Key Factors Making MTC Removals a Preferred Choice
Tips and Advice
Why Hire MTC Removals?
With a focus on quality, efficiency, and customization, MTC Removals stands out as a leading choice. Explore our services to understand why professional packers and movers are worth the cost, and contact us to start planning your move today.
Conclusion
From understanding the benefits of using professional packers and movers to finding the right solutions for your move, MTC Removals is here to assist you every step of the way. Whether you're relocating locally or internationally, our team's expertise and commitment to excellence guarantee a smooth and stress-free moving experience, complete with full-service packing and unpacking.
For more insights, check our survey guide for home removals or visit our website to explore all that MTC Removals has to offer. Moving is never an easy task, but enlisting the help of professional packers and movers can make your move much smoother. They have the knowledge and experience to ease any relocation process.
Packers and movers often specialize in different areas of the moving process—from packing fragile items to loading a truck or unloading furniture. Additionally, their services provide time-saving benefits such as packaging materials, proper transport and storage methods, secure routes for delivery, and even tracking tools so that you can know where your belongings are throughout the entire move.
Not matter what route you take while planning for your relocation, hiring a team of professional packers and movers is always a great choice when it comes to providing stress-free and efficient support with an assurance of peace in mind. So if you're looking for experienced professionals who can make your move hassle-free then look no further than MTC Removals – a trusted name among professional packers and movers who are sure to exceed your expectations!