MTC Removals: Your Trusted Partner for Commercial and Residential Removals
Affordable Solutions for Every Move
At MTC Removals, we understand that moving can be both a stressful and costly endeavor. Whether you are planning a residential or commercial move, our team is here to provide you with top-notch services at competitive prices. With years of experience in the industry, we have established ourselves as a reliable and accredited removals company that prioritizes customer satisfaction.
Exceptional Services Tailored to Your Needs
When it comes to providing a comprehensive removals solution, we go above and beyond. We offer a range of specialized services to cater to your unique requirements. If you need assistance with packing, our experienced packers can handle it for you. Our meticulous packing techniques ensure that your belongings are safe and secure during transit. Need help with a 1-bedroom apartment? Find out how long it takes to pack a 1-bedroom apartment. We also provide storage solutions for those in need of temporary or long-term storage options.
We understand that certain groups may require additional support during their move. That's why we offer discounts for students, military personnel, seniors, and specialized services like pet removal, piano moving, antique moving, and fragile item transportation. Our white glove moving services ensure the utmost care and attention to detail, giving you peace of mind throughout the entire process.
Local and International Relocations
Whether you are moving locally or internationally, MTC Removals is equipped to handle your move with professionalism and efficiency. For long-distance removals, we have a network of reliable partners who assist us in delivering seamless service to any destination. With our expertise in international removals, we navigate the complexities of customs, documentation, and transportation to ensure a smooth transition to your new home or office.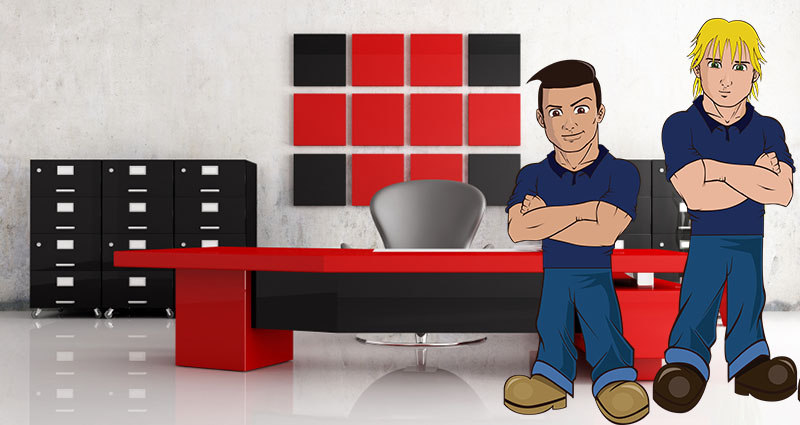 Why Choose MTC Removals for Your Commercial Move?
Secure and insured move: Your office belongings are in safe hands with MTC Removals. We prioritize the safety of your items and offer comprehensive insurance coverage to give you peace of mind throughout the entire move.

Modern equipment and tools: Our highly trained moving specialists utilize state-of-the-art equipment and well-maintained vehicles to ensure a smooth and efficient commercial relocation. We have the necessary tools to handle heavy furniture, equipment, and delicate IT equipment with care.

Special deals for corporate clients: At MTC Removals, we understand the unique requirements of corporate clients. We offer special deals tailored to your business needs, ensuring cost-effectiveness without compromising on quality.

Business storage solutions: If you require temporary storage during your commercial move, we provide secure business storage units upon request. Our storage facilities are designed to keep your belongings safe and accessible, offering you flexibility and convenience.

Guaranteed confidentiality: We understand the importance of maintaining confidentiality during business relocations. Rest assured that all your sensitive information and documents will be handled with utmost care and privacy.
Below you'll find a categorized FAQ section that addresses common questions related to the various aspects of removal services offered by MTC Removals:
– FAQs
Types of Removals:
Q: What is the cost for Residential Removals?
A: Residential removals cost varies based on distance, the volume of items, and specific services required. Contact us for a customized quote.
Q: How are Commercial Removals priced?
A: Commercial removals are tailored to the business's specific needs, including office or warehouse moves. Contact us for a detailed quote.
Q: Do you offer International Removals?
A: Yes, we provide international removals services with professional handling of customs and documentation. Learn more.
Q: Are there any services for Students and Long-Distance Removals?
A: We offer special discounts for students and extensive services for long-distance removals, partnering with long-distance removal companies.
Q: Do you pack for your clients?
A: Yes, we offer professional packing services to ensure the safe and secure transit of your belongings. More details.
Q: Are storage options available?
A: Absolutely! We provide temporary and long-term storage solutions. Check our storage options.
Q: What discounts are offered?
A: We offer discounts for students, military personnel, seniors, and more. See our offers.
Q: Do you have services for special items like pianos or pets?
A: Yes, we handle specialized items such as pianos, antiques, pets, and fragile objects. Explore our specialized services.
Locations:
Q: Where can I find Removals Companies near me?
A: We're conveniently located to assist with all your removal needs. Find our nearest branch.
Special Offers and Features:
Q: What makes MTC Removals special?
A: We pride ourselves on being a cheap, reliable, accredited, insurance-backed, eco-friendly removals company that operates 24/7. We also offer same-day and weekend services. Learn more about us.
Choose MTC Removals for a Stress-Free Move
When it comes to choosing a removals company, it's important to select one that not only provides excellent service but also prioritizes customer satisfaction. MTC Removals is your trusted partner for both residential and commercial moves. As an eco-friendly and insurance-backed removals company, we prioritize the safety of your belongings and the environment.
Conveniently located near you, our 24/7 removals company is here to assist you with any questions or concerns you may have throughout the process. Whether you need same-day removals or prefer weekend services to minimize disruption to your daily routine, we are flexible and accommodating to your schedule.
Visit our website at MTC Removals to learn more about our services and request a free quote. Trust MTC Removals to provide you with reliable, affordable, and efficient removal solutions for your next move, whether it's residential or commercial.