25 Amazing Reasons Why You Should Move To London
Introduction: Moving To London Guide
Compared to New York and Berlin, London is the most expensive city you don't want to live in if you are the budget-conscious type of fellow. But according to recent polls, one out of every six people wants to move to the UK capital for work. London is the place where dreams are made to come true—the most popular city to work in the world.
Moving to London can be dreams come true considering that London is a leading giant in global banking and financial services. With a lot of affordable areas to live in London, a city that boasts 43 universities—the highest concentration of higher educational institutions in Europe, makes it one of the primary reasons people like you and I want to live in London.
In this article, we have compiled 25 amazing reasons why you should move to London and experience the best from a diversified society driven by unique businesses like MTC Removal Company.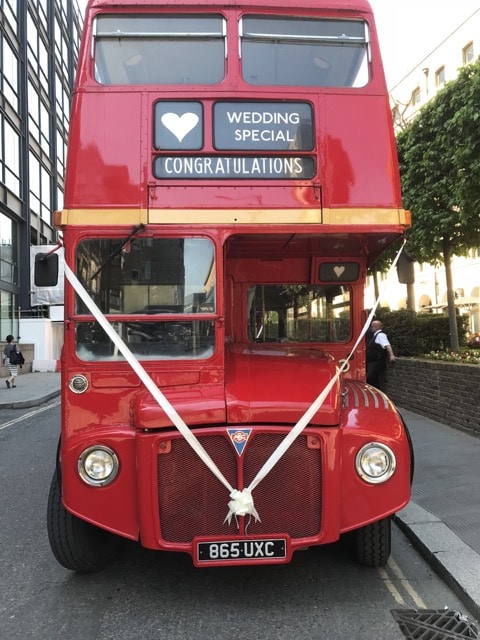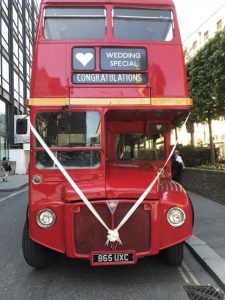 There are many reasons why moving to London is a good idea
1.  The wonderful entertainment and clubbing scene
If you are considering where to live in London, know that everywhere is just fine. Most times, the scene around you it's just like a crazy blur. The parties are so intense, including the party animals in the blissful frenzy. Oh my, London is just the right place to be. And you will hardly feel lonely or secluded because there is always a new concert, a new bar and a gig right up your street.
2.  The amazing London skyline
Yes. There are cities with eye-catching infrastructural setups, but the London skyline is one ruled with the House of Parliament, the London Eye, the Shard and iconic buildings and the building sky colors hanging over the ancient but glorious city. These create a view that never disappoint and the sight is always one that amazes you.
3.  Food everywhere, glorious food
Just like you have the wonderful entertainment scene around you, you also have innumerable food outlets everywhere. In fact, if you are moving to London for the sole purpose of living healthy, you will find that in good foods everywhere you make a turn. It is advisable that you get a gym subscription so you don't indulge in something you can't control. The foods are awesome and you have a lot of options to choose.  The outstanding rusty markets are something that always caught people's attention; thanks for the countryside touch it add to the city.
4.  There is so much to do
If you are the social, fun-loving type, moving to London is surely going to give you a lot to do. Regardless of the time of year or day, this is the city that never sleeps, and there is always something you can see and do in London. From highly attractive event centers, to amazing Big Ben top-notch craftsmanship display such as the Tate Modern, and to specific spots like Cat Cafés, there is something for everyone at anytime and day. What about a visit to MTC Removal Company?
5.  The Neighbourhoods
If you are a fashion enthusiast, a hipster or a corporate junkie, then where to live in London should never be a problem once you have made up your mind.  From Croydon to Camden, there is always a fitting spot for you in London—one that you would absolute love and is perfect for your lifestyle. There are lots of neighbourhoods and affordable areas to live in London.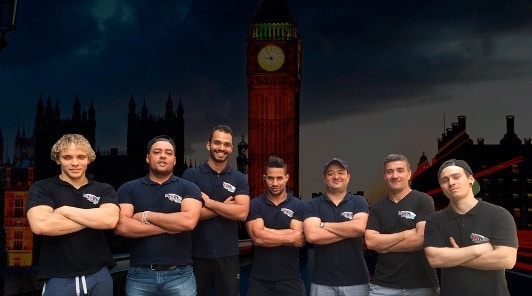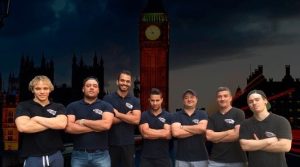 6.  Londoners: a different and wonderful breed
From Westminster to Camden, you will come across quirky, attractive (attractive lads!), alternative, humorous and super interesting Londoners wherever you turn. Our London is the city where everyone is a character in a unique way.
7.  An endless working opportunity
Here in London, we have the right job you need. That is one of the reasons people are moving to London. No matter your professional qualification or the field that you are in, be it banking, real estate, accounting, artists, journalists, freelance, skilled and unskilled, there is a job waiting for you in London. That we can guarantee!
8.  Cost of Living is Expensive, TRUE…But wages are on the high side
As much as we are not boasting about it, London is among the most expensive cities in the world, but we are equally proud to say there is hardly a city that beat the Queen's paradise when it comes to payment of wages. So you don't have to worry about moving to London or where to live in London. You will always have the right wages to offset the high cost of living, provided you are working hard.

9.  Ours is a multicultural society
The London air is one that's filled with over 300 spoken languages every day. One can rightly say that the UK capital is one of the world's most culturally diverse capital cities. Even if you are from outer space, we'd all blend in just fine.
10.  Best tourist paradise on earth
Although millions of fawning bloggers have written about it, excellent travel articles have subjected them to in-depth and insightful thoughts, no city's cabbies or cabs comes close and classy as those that rules London. You don't mind shelling out £15 ($19) for a lift down the street.
11.  You can see the dead in London
In most cities of the world, you hardly notice them, but in London, the dead live among us. Someone with nothing to do has created that for every soul living in London. There are up to 15 fictional ghosts of the dead like Shakespeare, Oliver Twist, Dr. Johnson, Dickens and Samuel Pepsis, all there to see. You want to see them? Try the beautiful, Gothic Highgate where George Eliot and Karl Marx are lying in state, or Cemetery tombstone area at Poets' Corner close to Westminster.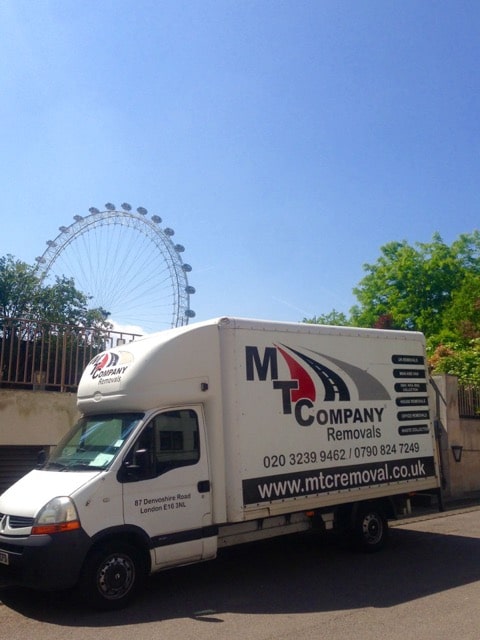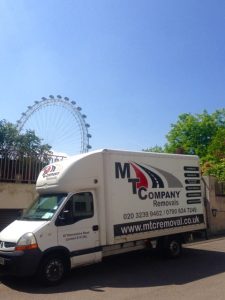 12.  A place for vegetarians
Reasons why you should move To London the city of London is lined with countless evergreen restaurants of every sort that cater for the needs of vegetarians. One of London's coolest vegetarian spot is Mildred, located at 45 Lexington St, W1. And if you are out looking for one of the best Indian Vegetarian Restaurants in the city, try Chutneys located at 124 Drummond St., NW1. Here we defy our taste bud, making sure not to liven up the leek burger, pea, and quinoa. Get to a higher level with the basil mayonnaise. London has everything for you.
13.  The mayor has a 'borrow bike' program for you
Established in 2010, the bicycle sharing program in London which is officially called the Santander Cycle Higher Scheme is another good thing about the city lifestyle. They are also known as Boris Bike, which is named after Boris Johnson who was responsible for the scheme. Just a few quid and you will be surprised that London is a good biking city.
14.  The Thames and Times
Is over a millennia after the foundation of London, Thames still remains the soul of London city. You can relax at the bank of the Thames and have a nice pint of beer. You can take a stroll around its length, stand atop the bridge and look down into its murky depths—beholding the layers of history that defines the Thames, from the Romans to Ricky Gervais.
15. A place where some laws are weird
Here in London, we are home to some of the weirdest laws you can imagine. Most of them are yet to be repealed. So be prepared for a potential incident when you get caught handling salmon or flying a kite by a suspicious and zealous policeman. Some examples of the oddest laws include being illegal to slide on ice or snow, die in the Houses of Parliament, fly a kite in public, be drunk in a pub, or handle salmon under circumstances that are suspicious. You can say "These might just be part of the fun why I want to move to London". Not bad either.
16.  We love and Cherish eccentricity
Moving to London will expose you to a life of eccentricity. It's something we love here in London. In fact, the more crazy, the better. So we have bizarre traditions like the goat race, Pearl King and Queens' festivals. We also have Christmas Day Serpentine swim and other artistic oddities like Damien's Cock and Bull preserved in formaldehyde.
17.  We have Sadiq Khan as our mayor
The story of London's diversity has been made clear by the election of Sadiq Kahn as the city's first Muslim mayor. The once upon a time human right lawyer has now gone into the middle of his tenure as mayor of London after narrowly missing out on politics. He once had a dream of becoming a dentist, but his talent in winning argument made his university teacher to advice him to go into politics. And now, the rest is just history.
# Reasons Why You Should Move To London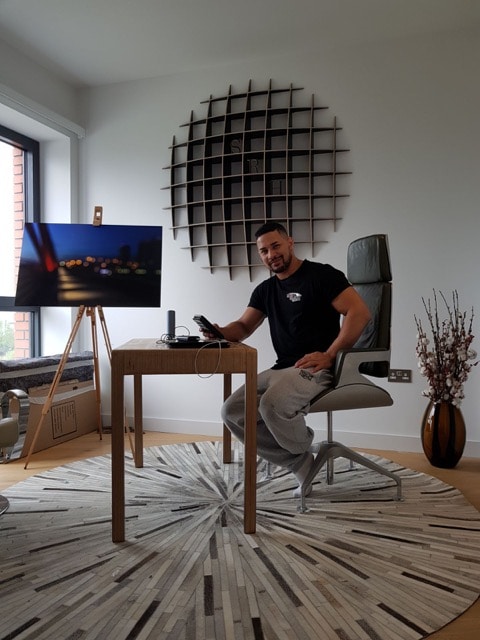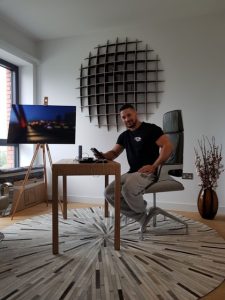 18.  London is home to culture
London is one of the few cities in the world that never sleeps when it come to cultural preservation. We've got here in our city three of the world most recognised ten museums, some of the most famous and decorated artwork ever created, including 1/5 of the UK's cinema screens. If you are saying now that "I want to live in London," then know there is a lot of endless entertainment relating to arts, theatre, museums, and films. And guess what: all our biggest galleries and museums are free to enter!
19.  You are the Queen's Neighbour
While the monarchy has long be neglected and forgotten in most countries, London still has Queen Elizabeth II and family on the throne. And from time to time, the major papers are awash with pictures of Prince George and co, and whenever there is a special occasion, you have an extra bank holiday to enjoy.
20.  We love fashion
Just a look at the London Fashion Week, you will see the buzz that London is a hot chic city. A lot of supermodels like Naomi Campbell, Kate Moss, and Cara Delving lived here. Ours thrives on excellent shopping and innovative style. Check out the cool vintage shops on East London, and a lot of fashion blogs that dominate the London based blogosphere to give you some inspiration.
20.  A home to the best higher educational institutions
With 43 universities located in London alone, among which Cambridge and Oxford are, you will agree with me that moving to London and where to live in London is always a good thing to consider in your life. Some of the world famous institutions like SOAS, LSE and UCL call London home. There are many more specialised schools here in London than you have in some other popular cities of the world. The London College of Fashion and Central St. Martins are just some examples.
21.  A historic city
Founded in 43AD, London is one of the most historic cities in the world. It's a city that spans over two thousand years, with superb architecture from Tudor, Rome, Stuart and Victorian periods, with more of them still standing till date around the city. # London is home to four UNESCO Heritage site and a lot more world historic events of significant value.
22.  We have lots of variety
London occupies a vast geographical area which is made up of independent villages that became absorbed into the city life. What this mean is that, every area you come to have its distinct style and unique atmosphere, which varied largely. Just compare a place like Dalton to Notting Hill and you will understand this better, which might just help you decide where to live in London.
23.  The transport hub can pop you abroad for the weekend
Every inch of London is covered both in and outside with reliable transportation system. The buses, overground and tube will quickly take you anywhere around the city. With St Pancras, you can hit Paris during weekends. The Heathrow airport is among the busiest in the world. Going to any part of Europe from the city is rudely cheap and fast like a bullet. Now you know why I want to live in London all this while.
24.  The city of endless creativity
Musical opportunity is not the only thing here—the entire city is awash with so much creativity that seems to follow you everywhere you go. If you want to get into an industry like spots, singing, writing, photography, acting, design and more, London offers you the best place to make a mark than anywhere else in the UK.
25.  We sing, sing and sing
Here in London, we have an amazing 17,000 performance with over 300 venues of music shows yearly. London is the best place you can come for any music show. From sold-out performance to club nights and gigs to open mic nights, London has something for your ears.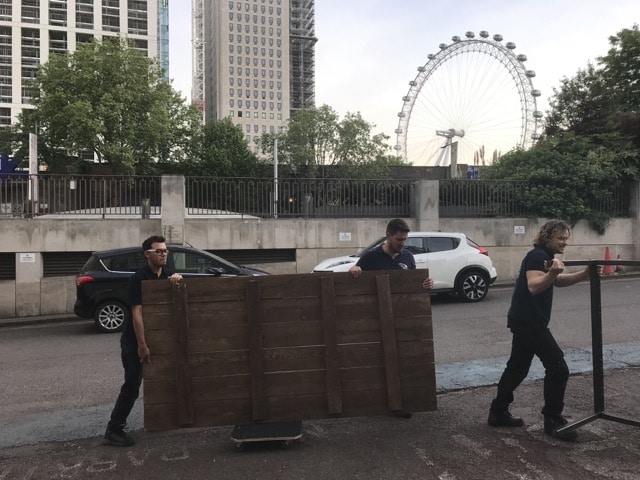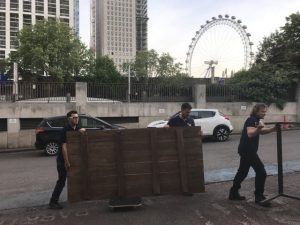 Final Thought
Are you still considering moving to London? Are you thinking of affordable areas to live in London? Wherever you are and whatever you are doing, the above facts are enough reasons why you can say yes and take that decision today. London is the place to be.