South London Movers - Instant Prices - MTC Removals


Home removals south east London,We carry out removals for homes and offices of all sizes in the south London area. If you need your home or office moved, call us! From one floor to another – trust our team with this important task because we are reliable professionals who offer flexible prices without compromising on quality service that will be matched by no other business like ours here at MTC London Removals Company.
We offer a team of professional south london movers who will take care not just about moving your goods, but also packing them up and safely storing during transport; something that's often overlooked by other businesses in this area! Save Time & Money with MTC, South East London Removals,Rated 5*
Best Removal Company in South East London

We provide the best removal services in South East London – Fully Insured Mover Company
South East London Removals, Moving from one location to another with your property is never an easy task for anyone. Unless one is moving to a house on the same property, there is the need to seek professionals to do the moving to keep everything intact when moving. For those living in South East London, there is no better firm than Man and Van South East London. The following are the types of moving services offered by this firm and why it is the best.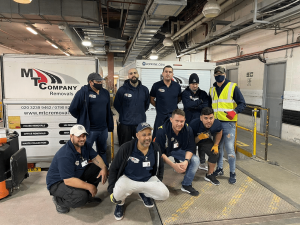 Removal Services South London | MTC Removals Company
A local move is moving within the same location between 100 and 50 miles without crossing country borders. As the best removal company in South East London, we move all items our customers need of us. All we need is a detailed list of the items needed to move. Afterward, we will assess the actual items to move and ensure that they are delivered to your new location both in the best condition and as timely as possible. Our record stands for itself.
Home & Office Movers in South London – Extensive Safety Measures
 Long-Distance Move
Long distance moves are those which involve moving for more than 100 miles of movement but within the same state. When moving house in South East London no matter how much of this region your moving will take, we will ensure that you move your items in the fastest and safest way possible. Also, our costs are the lowest in the region to ensure that you have peace of mind when actually moving.
Moving to or from South London – Prices Start From £70P/H
Are you Looking for a Removal Company in South London?
MTC Removals are a professional South London removal company, providing a range of services to suit your needs. Whether you're moving home or relocating your office, we can help make the process go as smoothly as possible.
  South London Removal Services – MTC Removals
Our team are experienced and knowledgeable in all aspects of removals, and will be happy to answer any questions you may have. Get in touch today for a free quote!
Reliable and Experienced Movers
Removal Firms South East London | Removal Tips To Save You Money, Stress, and Time. 
The Best Removal Company in South London
Are you moving house in South London? How exciting! But also… what a drag! Whether you're moving to a different country or just a few blocks away,  preparation is the key for a stress-free removal.You may have a bunch of friends who are more than willing to help you with all the packing, but if you want to keep them even after you move house, it's better to find a reputable removal service east london and let them handle the process. A removal firm in east london will have a lot of padding items to protect your belongings from breakage and damage while driving – you will not.
Don't try to do it all on your own. 
MTC Removal Company near South East London you must factor in the expenses for buying the packing material, and be hiring a small truck or a van for the relocation. You will probably lose more time and money by doing it yourself than you think. And, are you sure you're fit enough to move around the large pieces of furniture? What about carrying it up and down the stairs?
Don't be cheap when choosing the removal service to help you move. 
A good removal service, with its professional resources and assistance, will save you lots of time and nerves. You will want to deal with the professionals, so pay them accordingly. If they're too cheap, that may not be a good sign.
A "man with man" is ideal if you don't have too much stuff. 
This option is usually cheaper, but they cover only short distance moves. The "Man with van south east london" has many moves during the day, so don't forget to book ahead. Don't underestimate how long you will need them around either.
Take about two weeks before the removal to sort out all of your belongings. 
Declutter and organise! Get rid of all the stuff you wouldn't need in a new location: it will save you time when packing, it will save you money – and you'll have more space in your new home. Don't cling to the things that are useless: if you're uncomfortable with ditching perfectly good stuff, either donate those items to charity or leave them with your friends.
A removal service should provide all the boxes for packing your stuff, bubble wrap, etc
There is no such thing as too much wrapping when moving house! You will want to have loads of string and packaging paper. A great tip is to label all the boxes: this way you will know what is inside and what to unpack first when you get to your new home.
Get In Touch With Our Team!
 Removal Company in South East London – Fully Insured Business. Make An Enquiry. Friendly Team. Competitively Priced.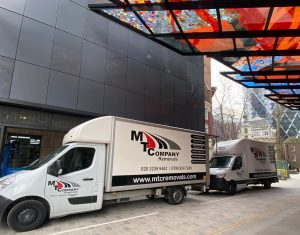 Removals Service in Abbey Wood  – Se2

Removals Service in Bellingham – Se6

Removals Service in Bermondsey Se16

Removals Service in Blackheath  – Se3

Removals Service in London Bridge, Elephant and Castle , Tower Bridge – Se1

Removals Service in Brockley -Se4 

Removals Service in Camberwell – Se5

Removals Service in Catford – Se6

Removals Service in Charlton-  Se7

Removals Service in Crystal Palace – Se19

Removals Service in Dept ford – Se8

Removals Service in Dulwich, Dulwich Village, West Dulwich , Tulse Hill  – Se21

Removals Service in Eltham ,Lee Green , Glove Park, Chinbrook, Hilther Green, Horn Park, Blackheath  – Se12

Removals Service in Forest Hill, Honor Oak, crouton Park – Se23

Removals Service in Greenwich, Maze Hill,Greenwich Peninsula – Se10

Removals Service in Grove Park  – Se12

Removals Service in Herne Hill  – Se22

Removals Service in Hither Green, Lewisham , Ladywell – Se13

Removals Service in New Cross – Se14

Removals Service in Peckham  – Se15

Removals Service in Plummeted , Woolwich, Royal Arsenal, Plumstead, Shooter's Hill – Se18

Removals Service in Thamesmead  – Se28

Removals Service in Walworth, Kennington, Newington – Se17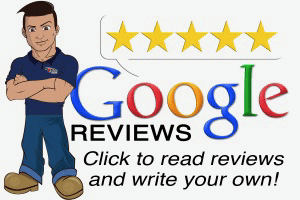 We are South London's Leading Removals and Storage Company
We know that a Smooth and Hassle-free Removals is all you need – Therefore, we're offering Stress Free Moving solutions in South London at Competitive Prices with Best Quality of Service to everyone!
Moving Service in South London – MTC Removals 
You don't want to risk your move. You need an experienced moving company in South London that will take care of all the details, like packing and unpacking for you as well! Our friendly staff are here 24/7 so just let us know what time frame works best with yours plan on either side – no matter how big or small it may be-we'll make sure everything goes smoothly from start till finish.
Our signature service is flexible pricing which means there's never any hidden costs added onto customers' bills unexpectedly due solely because they moved across town instead something more distant.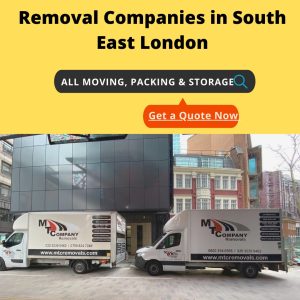 MTC London Moving Services near South London
Full-Service Move:
We know that sometimes, you need a company to take care of all your belongings. A full service moving company in South London will pack and load the items into their truck without any hassle from yourself-—you just have one less thing on your mind while they are working! With this type if work we provide at South London Movers , not only do we unpack when it comes down stairs but also arrange everything properly so there isn't anything lost or broken during transport as well . Our title for being best south east london removals services has come about through providing such an approach with every single customer receiving individual attention including.
Full-Service Move
Free yourself from the hassle of moving by hiring our full-service south London movers. We'll pack, load and unpack all your belongings while you relax! This service is perfect for those who want an easy transfer with no fuss – it just doesn't get any better than that

MTC London Removals Company offers a range across different types so there's something appropriate in store whether big or small moves need doing quickly at affordable prices without having to worry about anything other then enjoying life during relocation period.
Do-It-Yourself Truck Rental
Do-It Yourself Truck Rental, in which the customer does everything including packing and unloading. We will provide a removal truck with some equipment that they need to move their belongings from one place to another; however our expert drivers can also guide them through this process if needed! Alongside providing coverage for any damages incurred during transport services (which includes insurance), we take precautions by making sure all customers have valid licenses before operating vehicles on public roads.
South East London Removals | MTC Fully Insured Mover Company
South East London Removals, moving from one location to another with your property is never an easy task for anyone. Unless one is moving to a house on the same property, there is the need to seek professionals to do the moving to keep everything intact when moving. For those living in South East London, there is no better firm than Man and Van South East London. The following are the types of moving services offered by this firm and why it is the best.
Hire a Moving Company in South London – Removals & Packing service
Who are MTC Removals?
MTC Removals | South London Removal Services
Looking for a removal company that can handle everything with ease and professionalism? Look no further than MTC Removals! We're a family run business that has been in operation for several years, and we're based in South London. We offer a wide range of removals and storage services, so you can rest assured that we'll be able to take care of everything for you. Our South London Movers team is experienced and efficient, and we pride ourselves on our fast, reliable service. Plus, there are no hidden charges or surprises – you'll know exactly what you're getting from us every step of the way. So if you need help relocating your home or office, call MTC London Removals Company today!
We're the best moving company in South London. Check out our reviews
You can contact us to get more insight on our house removals in London! Our team of professionals will be more than happy to guide you on our procedure and the services we offer.

Conclusion:There you go, some tips on effectively moving your office or home without too much trouble or stress, without spending too much money, or wasting your time. Our company MTC South East London Removal Company however, is sure to provide you with all your moving needs and ensure a good, safe and successful move.
 MTC Removals is a Professional and Affordable Moving Company in South London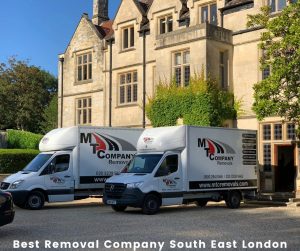 We provide a wide range of services to make your move as smooth as possible
If one needs to move any special items in the South East parts of London, we are the best for this type of movement. The items in this category include automobiles, safes, pool tables, wine collections, works of art, antiques, pianos and others. Our services are meant to ensure the safety, timeliness, and secrecy of these types of items. For the most part, these items need to be transported with care and under private conditions which we are known to provide.
Commercial Moving
If one is moving their business such as an office, shop or business, we will provide the best moving services in the areas of the South East London Removals . If for example, your business has obtained a new address and you need to move to the new location, we are there to ensure that your items are moved as promptly as possible. South East London post Codes: https://en.wikipedia.org/wiki/SE_postcode_area,  We will provide various packages according to the preferences of the customer and the needs at hand. If you have your own driver and other people who can handle the moving process, we can provide trucks and a few other pieces of equipment to ensure you have the safest and fastest moving possible.
Interstate moves involve moving from a single state to another no matter the distance covered. The states must be within the same country. We have restricted our services to South East London since we know the needs the people in this area need and what type of services are suited well for this area. Our focus on this region also makes us better at saving our customers costs and providing customized services given that we have experience in this region better than any other.
East London Moving Company – Our services are available for all types of moving whether for all household items or a single special item. Provided we cover the region you need the item moved to, we will deliver the items you need. MTC South East London Removals areas we cover, Call us now and Get your Free Quote Today!
A brief overview of South London
What's the story?
Are you interested in learning more about South London ?
Interest: The borough of Southwark is located just south of the River Thames and is part of Greater London . It has a population of over 300,000 people. This area was once home to many famous writers, artists, and musicians including Charles Dickens , William Shakespeare , and Henry Fielding . Today it's known for its vibrant arts scene that includes museums like Tate Modern as well as theaters that host shows from West End productions. You can also find some great restaurants here!
Desire: Come explore this beautiful borough today with our free walking tour! We'll show you all the best spots in town so you can get to know your new neighborhood better. Our guides are friendly locals who love their city—they'll give you insider tips on where to eat, what to see, and how to make the most out of your time here. And if there's anything else we can do for you while you visit us don't hesitate to ask! We hope we get a chance meet soon!
South London is a region of London, England, located in the southeast of the city. The region is made up of the following boroughs: Bexley, Bromley, Croydon, Greenwich, Lambeth, Lewisham, Southwark and Sutton. Each borough has its own unique character and attractions.
Bexley is a quiet borough located on the banks of the Thames River. It's known for its large green spaces and quaint villages. Bromley is a busy borough with a lively town center. It's home to several interesting museums and gardens. Croydon is an up-and-coming borough with a growing arts scene and lots of restaurants and bars. Greenwich is one of London's most famous.
South London is made up of a number of boroughs, each with their own character. The most well-known areas are probably Central London, Chelsea, Kensington, Knightsbridge and Notting Hill.
If you're looking for somewhere lively with plenty of nightlife options, then head to areas like Brixton or Clapham. If you're after somewhere more family-friendly with leafy green spaces nearby, then try Wimbledon or Tooting. And finally, if you want to be close to the buzz and excitement of Central London without having to pay the high prices, then Peckham or Stockwell are good options.
One thing all these boroughs have in common is that they're all conveniently served by
---
Going out : 
There's plenty to do in South London. Some of our favorites include exploring the local parks, going to the theater, checking out the local music scene, and of course eating out at some of the amazing restaurants down here. If you're looking for some ideas, we've put together a list of some of our favorite things to do below. Enjoy!
Explore one of the local parks, such as Brockwell Park, Southwark Park, or Greenwich Park.

Check out one of the many theaters in South London, such as the Battersea Arts Centre, Wyndham's Theatre, or The Oval House Theatre

Take in a show at The Royal Albert Hall.

Visit one of these places
Best Hotels in South London :
South London has a lot of great hotels, but my personal favorite is the Marriott Hotel in Greenwich. It's right on the river Thames, and it has beautiful views of the city.
The Marriott is also within close proximity to some of London's best tourist attractions, including the Greenwich Observatory, Cutty Sark Historic Ship, and Royal Naval College. And if you're looking for some good nightlife, there are plenty of pubs and clubs in the area as well.
Shopping:
South London has great shopping, with a wide variety of stores to choose from. Here are some of the best shopping areas in South London:

Westfield Shopping Centre, White City: This large mall has all the usual high-street stores, as well as a cinema and several restaurants.

Brompton Cross, Knightsbridge: This area is home to some of the most exclusive brands in the world, including Harrods and Harvey Nichols.

The Cutty Sark, Greenwich: This historic area is home to charming boutiques and unique independent stores.

Camberwell Market, Camberwell: This market is a great place to find unusual gifts and souvenirs.
Local amenities :
South London is home to a great variety of local amenities, including restaurants, pubs, cafes, and shops.
There are plenty of excellent restaurants in South London serving a range of cuisines, from Indian and Thai to Italian and French. In addition, there are plenty of pubs and bars where you can enjoy a drink or two, as well as cafes where you can get your caffeine fix. And for shoppers, South London has plenty of retail options ranging from high-end stores to independent boutiques.
Green spaces:
South London has a lot of beautiful green spaces, such as Battersea Park, Dulwich Park, and Brockwell Park. These parks offer a respite from the hustle and bustle of city life and are great for a relaxing walk or picnic with friends.
In addition to these large parks, there are also many smaller gardens and green spaces scattered throughout south London. One particularly lovely spot is the Horniman Museum Gardens, which feature a variety of different plants and flowers as well as a pond and waterfall.
Transport:
South London is a borough in London, England. It covers an area of 63 square miles and has a population of over 2.5 million. There are 11 boroughs in London and Southwark is the most populous.
South London is well-connected by public transport and has several stations on the Thameslink rail network, including Elephant & Castle, Borough, Bermondsey, Peckham Rye and Denmark Hill. The Jubilee line also runs through South London with stations at Canada Water, Surrey Quays, Greenwich, Canary Wharf and Waterloo. Bus services are also plentiful in South London with routes running to all parts of the city.
South London is a region of London, England, which occupies much of the southern half of the metropolis. It is home to around half of London's population, and has a mixture of dense urban areas, suburbs and rural villages.
The area has several airports (Gatwick, Heathrow and Luton), major railway lines (including High Speed 1) and an extensive network of motorways and A-roads. Public transport in South London is provided by Transport for London (TfL). The main TfL rail services are the Thameslink route from Bedford to Brighton via central London, and the Southern route from Southampton to Sutton via Wimbledon.
Education:
South London is home to some of the best state schools in the country. The boroughs of Croydon, Lambeth, Lewisham and Southwark all have above-average GCSE results, and many schools in these boroughs are rated as "outstanding" by Ofsted.
South East London also has a number of excellent independent schools, including Dulwich College, Kings College School and Roedean School. These schools offer world-class education and facilities, and attract students from all over the world.
South London has a number of great secondary schools, some of which are listed below.
The John Fisher School in Roehampton is consistently ranked as one of the best state secondary schools in the country. It caters for students aged from 11 to 18, and has an excellent academic record.
Kingsdale Foundation School is another top-performing state school in South London. Located in Dulwich, it takes students from the ages of 11 to 18 and has a strong focus on arts and music.
The BRIT School for Performing Arts & Technology is a world-renowned performing arts school located in Croydon. It offers specialist tuition in music, dance, drama, and media production.
South London is home to some of the best schools in the country. The boroughs of Lambeth, Southwark, Lewisham, and Bromley all have top-rated schools according to Ofsted (the Office for Standards in Education), while Croydon is not far behind.
One of the reasons for this high level of education is that there is a lot of investment in schools from both the government and local councils. In addition, many parents in South London are committed to their children's education and are willing to invest in extra classes and tuition outside of school hours. This combination of factors makes for a highly competitive environment that pushes schools to perform at their best.
South London Removals – The Best Moving Company in South London
We are a friendly, efficient, and reliable removal company in South London with 12 years of experience.
Welcome to South London – the vibrant and dynamic heart of England's capital city!
From the iconic Tower Bridge and world-famous Tower of London, to the trendy bars and restaurants of Greenwich and lively nightlife of Brixton, South London has something for everyone. Come explore our fascinating history and culture, or take a relaxing stroll through one of our beautiful parks – there's something for everyone in South London!
There's no need to do all the hard work yourself when you're moving house – Call in the experts! South East London's best removal company can take care of everything for you, from packing your belongings to getting them safely to your new home.
Find us in other South West London Areas:
moving company hammersmith and fulham london , Brixton Removals , Hampstead Removals , Moving Company Earls Court SW5 , Clapham Removals , Vauxhall Removals , Removals in Stockwell , Moving Company in Pimlico SW1 , Chelsea and Kensington Removals London , Moving Service in South Kensington SW7 , South West London Removals , Barnes Removals , Putney Removals , Balham Removals Company, Removal Services in East Sheen , 
Affordable Prices and Excellent Service in South London
1. MTC Removals is a professional and experienced removal company who will handle all of your belongings with care.
2. We are experts in removals within South East London and beyond, so you can rest assured that your move will be smooth and stress-free.
3. We offer a range of services to suit your needs, from full house moves to furniture removals, and our prices are highly competitive.
4. We are fully licensed and insured for your peace of mind, and we always work to the highest standards possible.
Best Removal Company in South East London – MTC Removals 
MTC Removals is a professional and affordable moving company in South London. We provide a wide range of services to make your move as smooth as possible. Contact us today for a Free House Moving Quotes Online!
If you're looking for a removal company in South London, look no further than MTC, South London Removals. With over 12 years of experience, we are the most reliable and efficient removal company in the area. We offer a range of services to suit your needs, from man and van services to full house removals. So whatever your moving requirements, we can help!
 https://en.wikipedia.org/wiki/South_London