Here are some things to keep in mind before moving to London
Are you about to make the big move to London, a vibrant city steeped in history and culture? There's so much that comes with making such an exciting yet daunting decision. You have to think of where you'll live, who you are going to meet, or even what job opportunities await! Here at MTC Removals ,we want to be by your side throughout this journey and make sure that all the logistics are sorted before you arrive. We will cover everything from renting accommodation and finding friends in London, as well as some of our favourite local dating spots. So if there is any information still lingering on your mind after reading through our workflow background information guide – don't worry! We have got it all covered here in this blog post: What To Know Before You Move To London.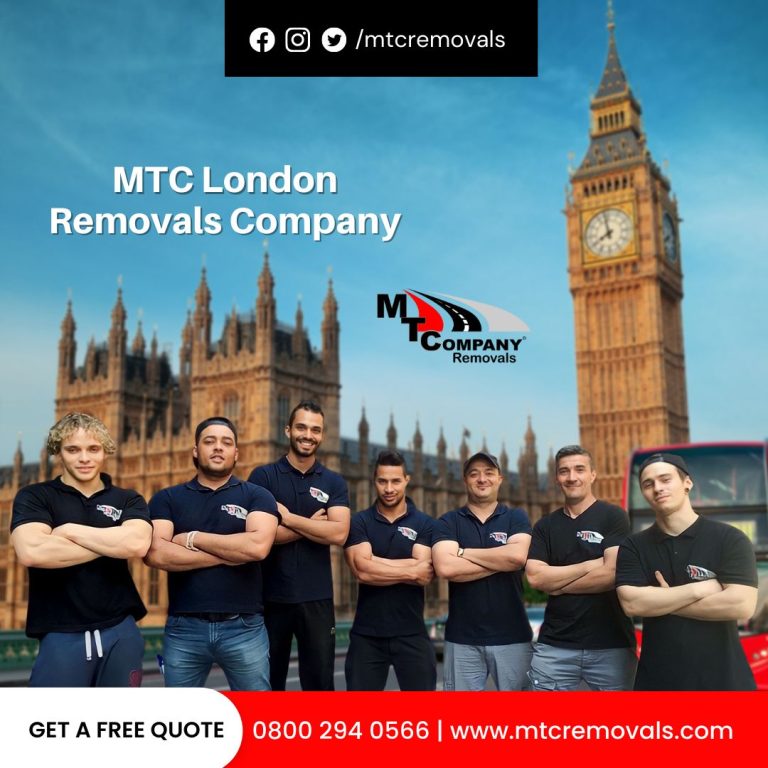 Choose the Right London Neighborhood for You
London is a city with diverse neighborhoods, each with their own unique charm and character. Choosing the right London neighborhood can make all the difference in your experience of this vibrant city. Whether you are a history buff, a foodie, or a fashionista, there is a London neighborhood that suits your tastes. From the trendy streets of Shoreditch to the leafy green parks of Hampstead, there is no shortage of options. So take the time to explore and find the perfect London neighborhood for you, and get ready to fall in love with this incredible city.
Renting in London – Tips and Advice
Renting in London can be a daunting experience, especially for those new to the city. The exorbitant rental prices, the sheer amount of properties on the market, and the competition for a good home can make the process overwhelming. However, with the right tips and advice, you can make renting in London a smooth and successful experience. One tip is to set a realistic budget for your rental search and stick to it, as rental prices can vary greatly across different neighborhoods in the city. Another is to thoroughly research the area you're interested in renting in, taking into account factors such as local amenities and transport links. By following these and other helpful tips, you can navigate the rental market and find your dream home in the bustling city of London.
Finding a Job in London
London is a bustling city filled with endless opportunities for jobseekers. But with so many options, where does one even begin? The key to finding a job in London is to do your research and be strategic about your approach. Start by identifying your strengths and the industries that align with your skills and interests. Use job search sites like Indeed or LinkedIn to browse current job openings and create alerts for new postings in your desired field. Networking is also crucial in London, so attend industry events and connect with professionals on LinkedIn. With a little perseverance and a lot of determination, you'll soon find yourself on the path to a fulfilling career in this vibrant city.
Making Friends in London
Making friends in London can be a daunting task, especially if you're new to the city. The good news is that London is a diverse and vibrant place, full of opportunities to meet new people. From joining clubs and societies to attending social events, there are plenty of ways to make friends and connect with like-minded individuals. Whether you're interested in art, music, sports, or simply want to explore the city with a new friend, there are endless possibilities waiting for you. So go ahead, put yourself out there and start building those meaningful connections that will make your time in London all the more enjoyable!
Get to Know the Public Transportation Network of London
London is a bustling metropolis filled with bustling streets, iconic landmarks, and a vast network of public transportation. Known as one of the world's most efficient public transportation systems, the options available to visitors and locals alike are endless. From the iconic red double-decker buses to the Underground trains whisking commuters through the city's famous tunnels, there is something for everyone. Exploring the city has never been easier, and with so many options to choose from, you are sure to find the perfect way to get around town. So why not discover the public transportation network of London and make the most out of your stay in this vibrant city?
Learn About the Social Culture in London
London is a city that needs no introduction. From the iconic red phone booths to the majestic Tower Bridge, the capital of England is known for its rich history, diverse population, and vibrant social culture. When you visit London, you'll be able to experience firsthand the melting pot of cultures that coexist in this cosmopolitan city. Whether you're exploring the trendy streets of Shoreditch, enjoying a pint of beer in a traditional pub, or browsing the world-class museums and galleries, you'll discover that London is a city that embraces diversity and celebrates its many different faces. With so many things to see and do, it's impossible to get bored in London. So pack your bags, book your ticket, and get ready to immerse yourself in one of the coolest cities on the planet.
What do I need to know before relocating to London?
Moving to London can be a daunting prospect and it's easy to get overwhelmed about where to start, however with the right information, planning, and support you can make the whole process much smoother. To make your move to London easier, one of the best investments you could make is for professional assistance from MTC London Removals Company! They are experienced in all aspects of moving and will help take care of your every need from packing and storage services, to helping with all paperwork.
Important Things to Do Before Moving to London
Their removals experts have been relocating customers in London since 2010 – so they have tons of experience on which neighborhoods are best for families, couples and singles. Whether you're looking for a place in cosmopolitan city life or prefer something more tranquil and suburban – MTC London Removals Company can guide you through each stage. Go ahead and give them a call – they'll ensure that your relocation is stress-free!
Relocating to the UK capital? Here's what you need to know before making your move – from finding a place, arranging removals and storage, and more.